GameDay Trojan Nation!! Varsity Softball with a HUGE Region game vs Bacon County....at HOME. Come cheer the Lady Trojans on to victory. First pitch @ 5 pm; $6 admission. #BringTheHammer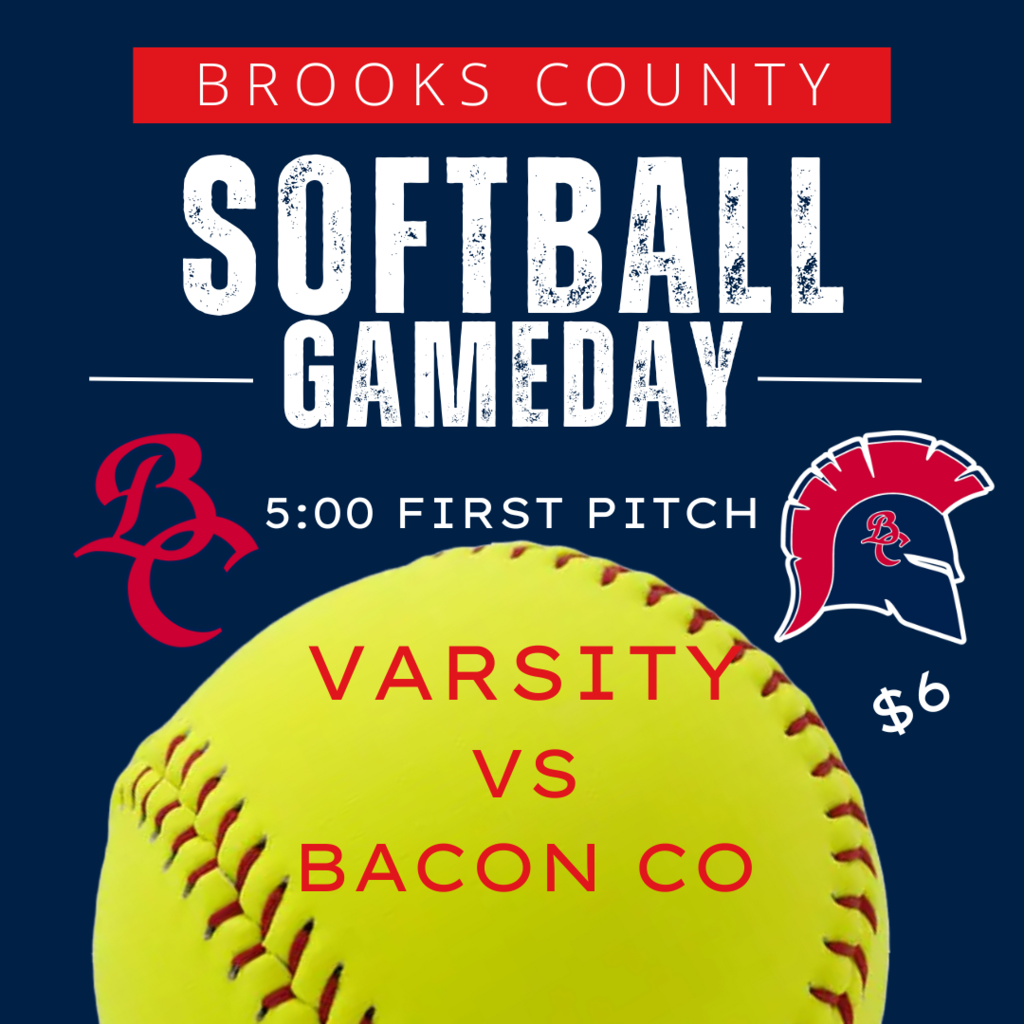 Best week of the year to come see our Trojans!!! Monday starts with MS Softball and MS Volleyball both at home. Home games every day outside of Friday, when our Trojan Football Team will be on the road at Wayne County. #BringThatHammer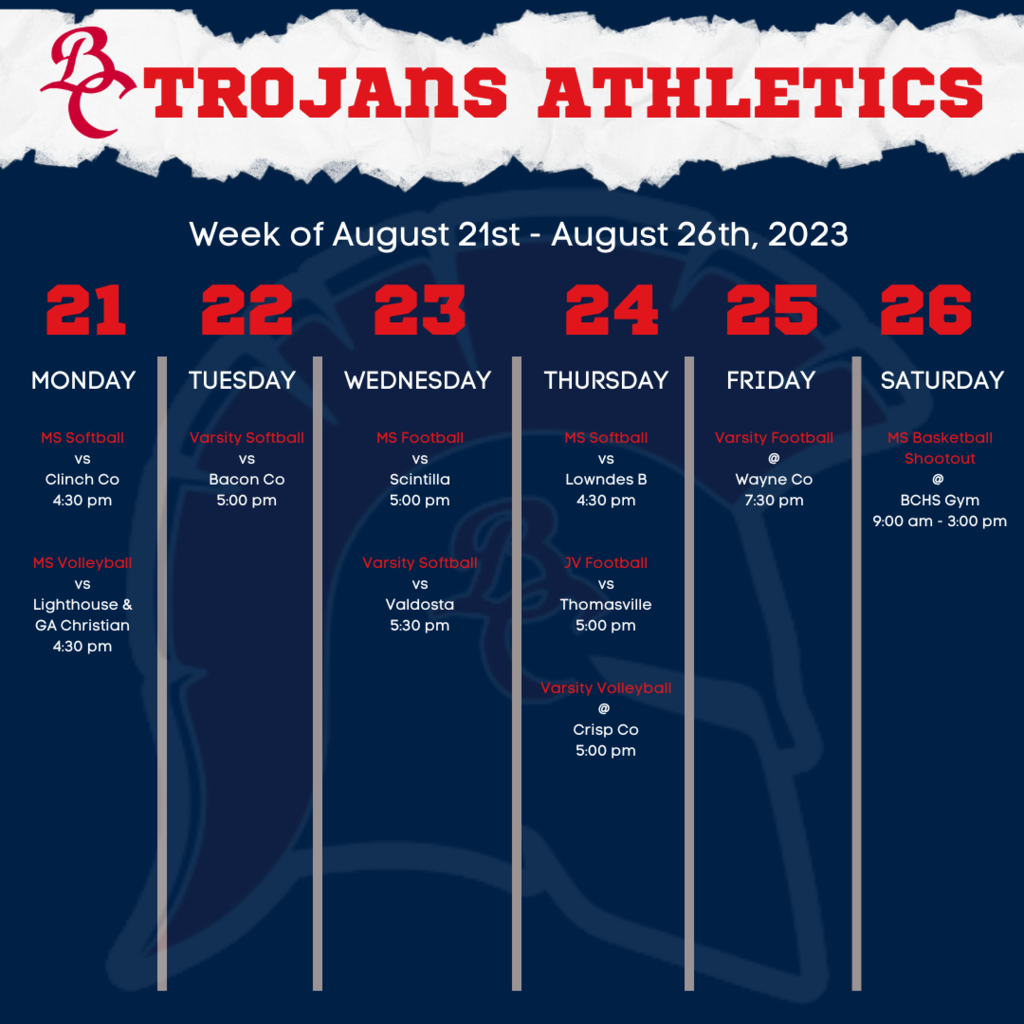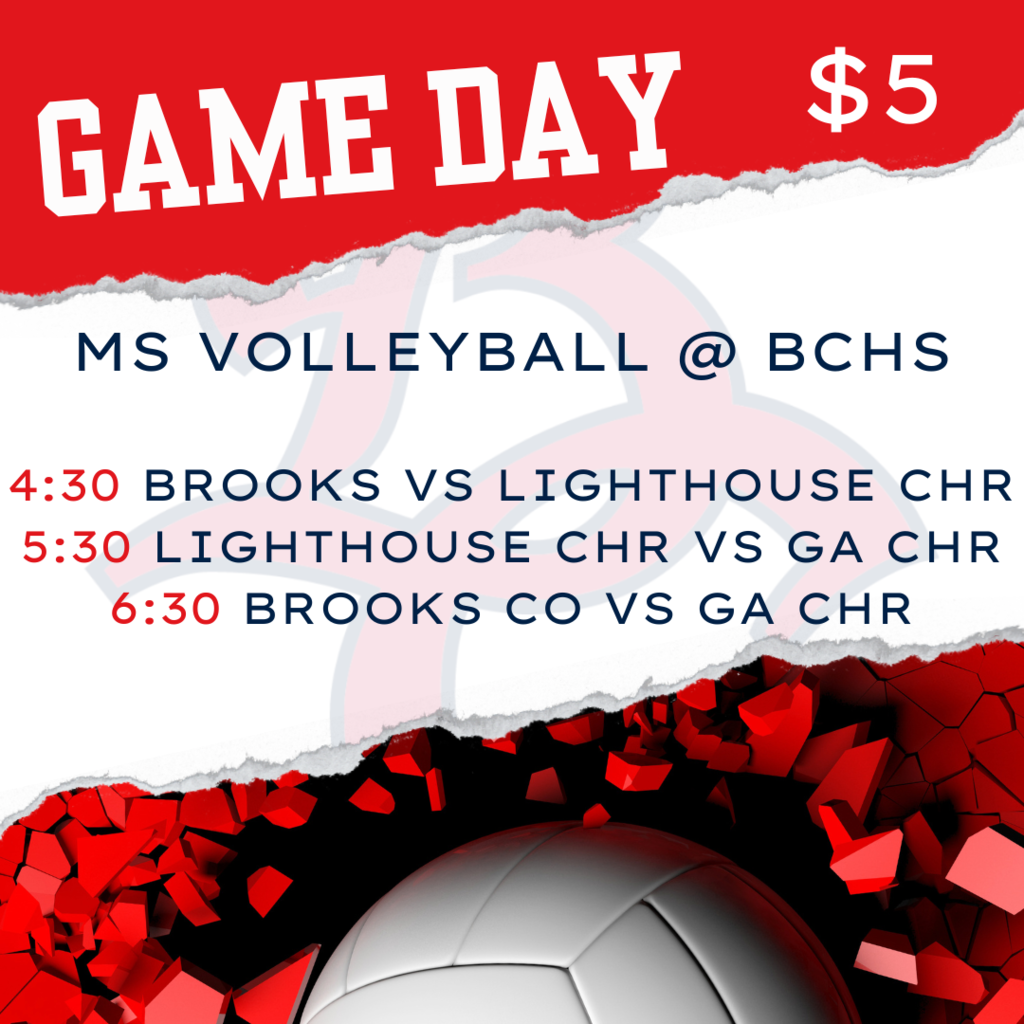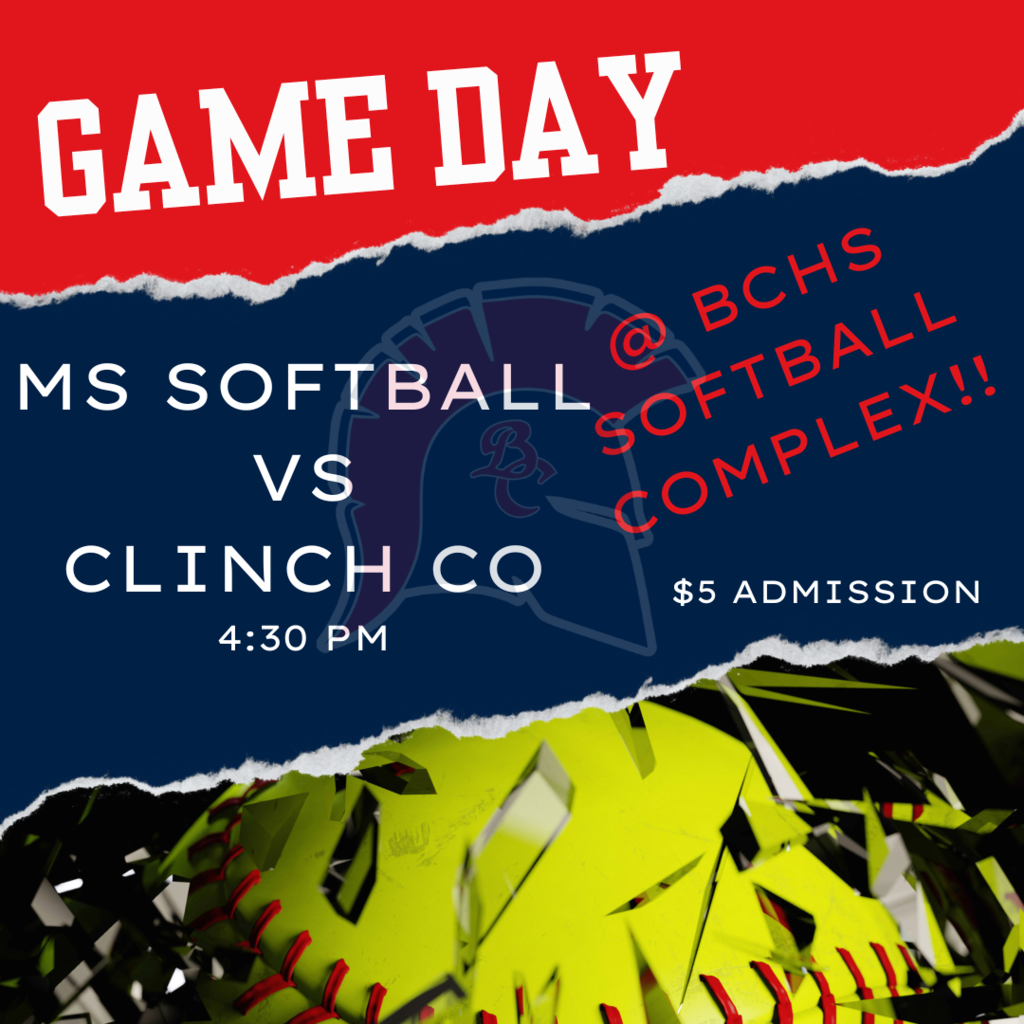 Up and at -em Trojan Nation!! Varsity Softball @ Cook today for a Doubleheader, starting at 10 am Volleyball with 4 matches today at Valdosta High. - Admission: $10 GoFan ONLY - Clear Bag Policy; 1 Bag Only - Link for Tickets
https://gofan.co/event/1023070?schoolId=GA7328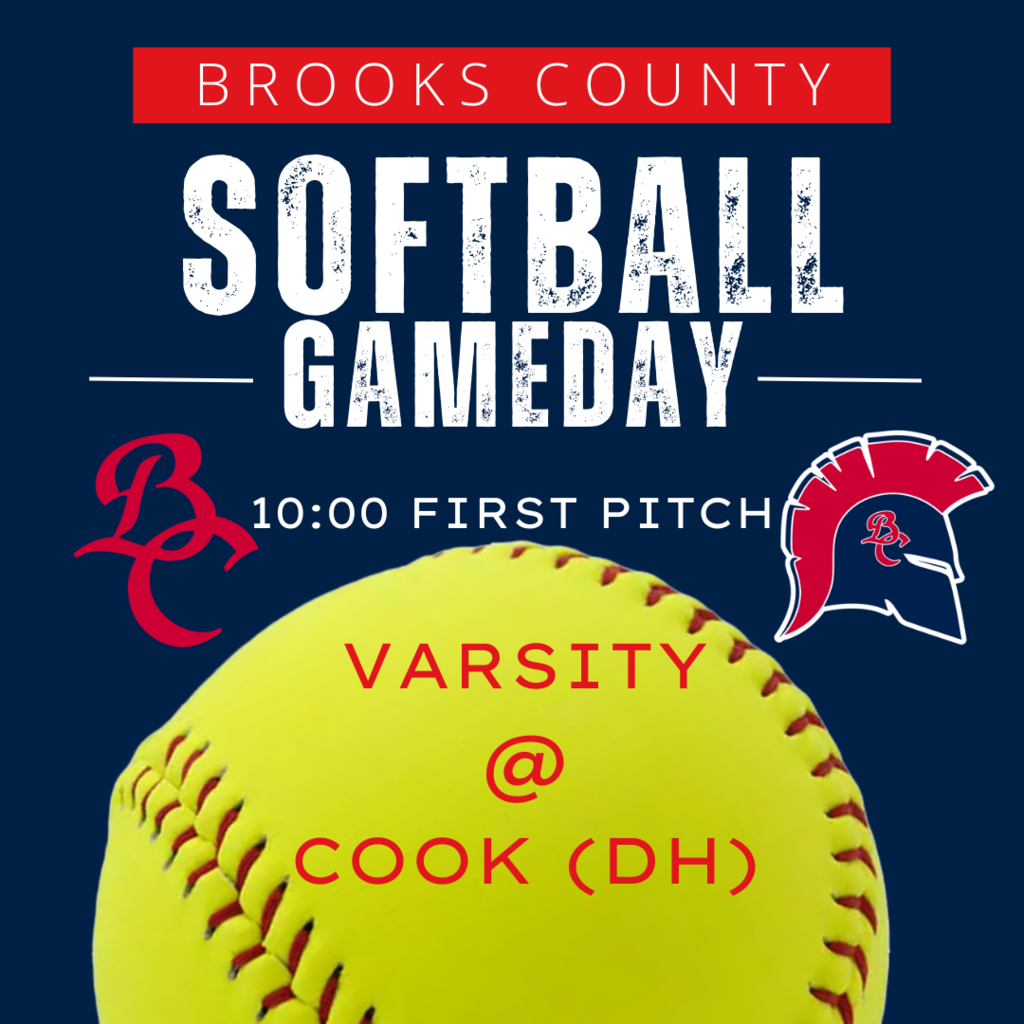 Get Up, Trojans! It's GameDay. BRING THAT HAMMER and help us Take Over The City. -PreSale Tickets at BCHS from 10-1. All Tickets $10, CASH ONLY -Tickets at the gate; Cash or Card -Kickoff @ 8:00 @ Thomasville -Remember Parking Restrictions -Clear Bag Policy See You There!!!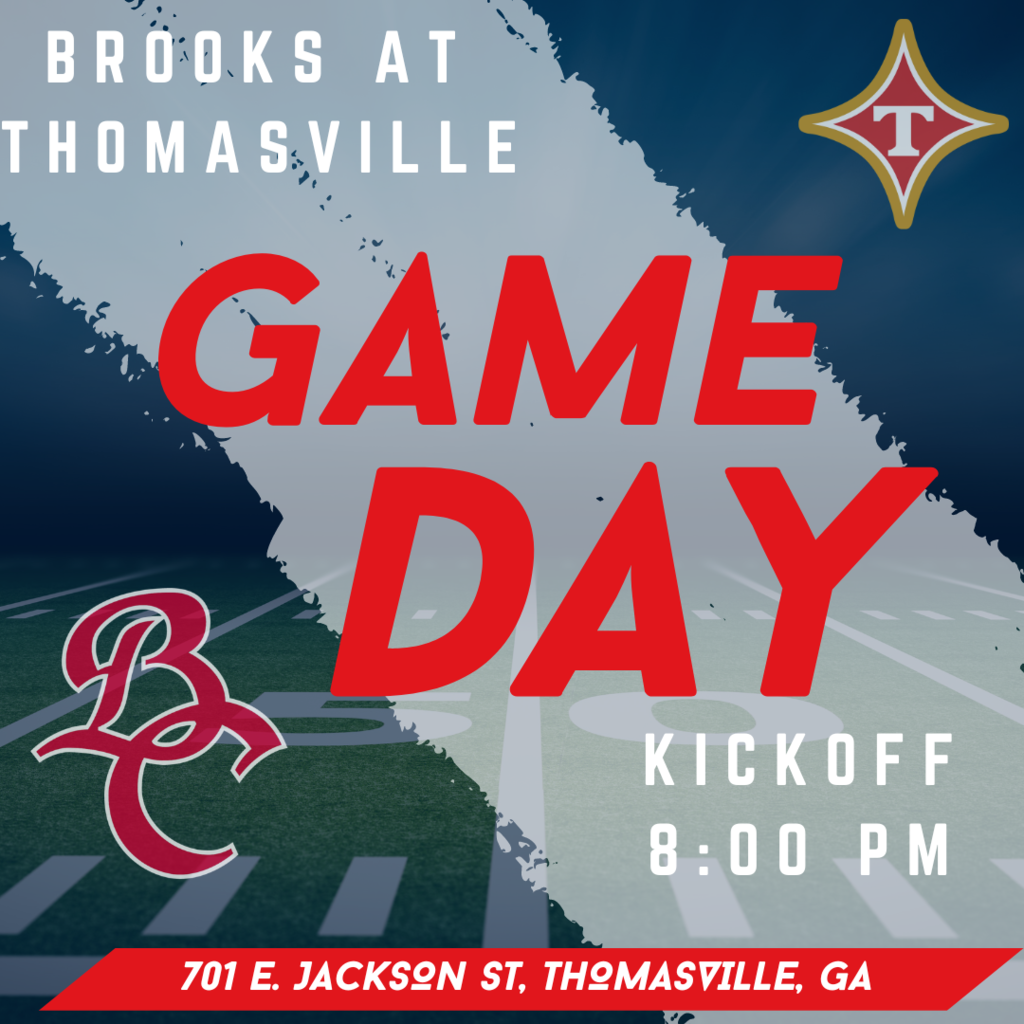 GameDay!! Varsity Softball @ Pelham @ 5:30 for a BIG Region Matchup. Here in Quitman, we have a DEAL. 4 Volleyball Matches for $5, starting at 4:30!! We will be selling Pre-Sale Tickets for Friday's Football Game and Reserved Seats for Trojan Home Games during the VBall Game.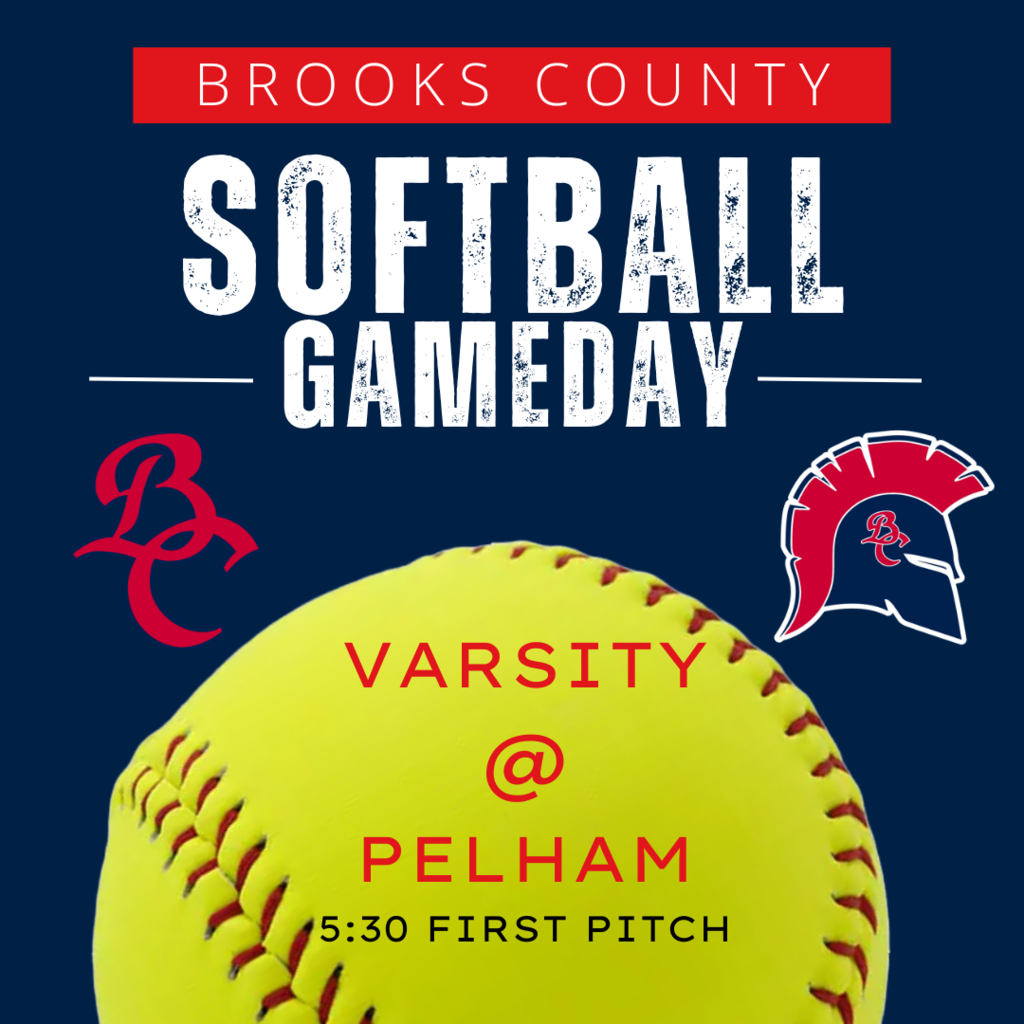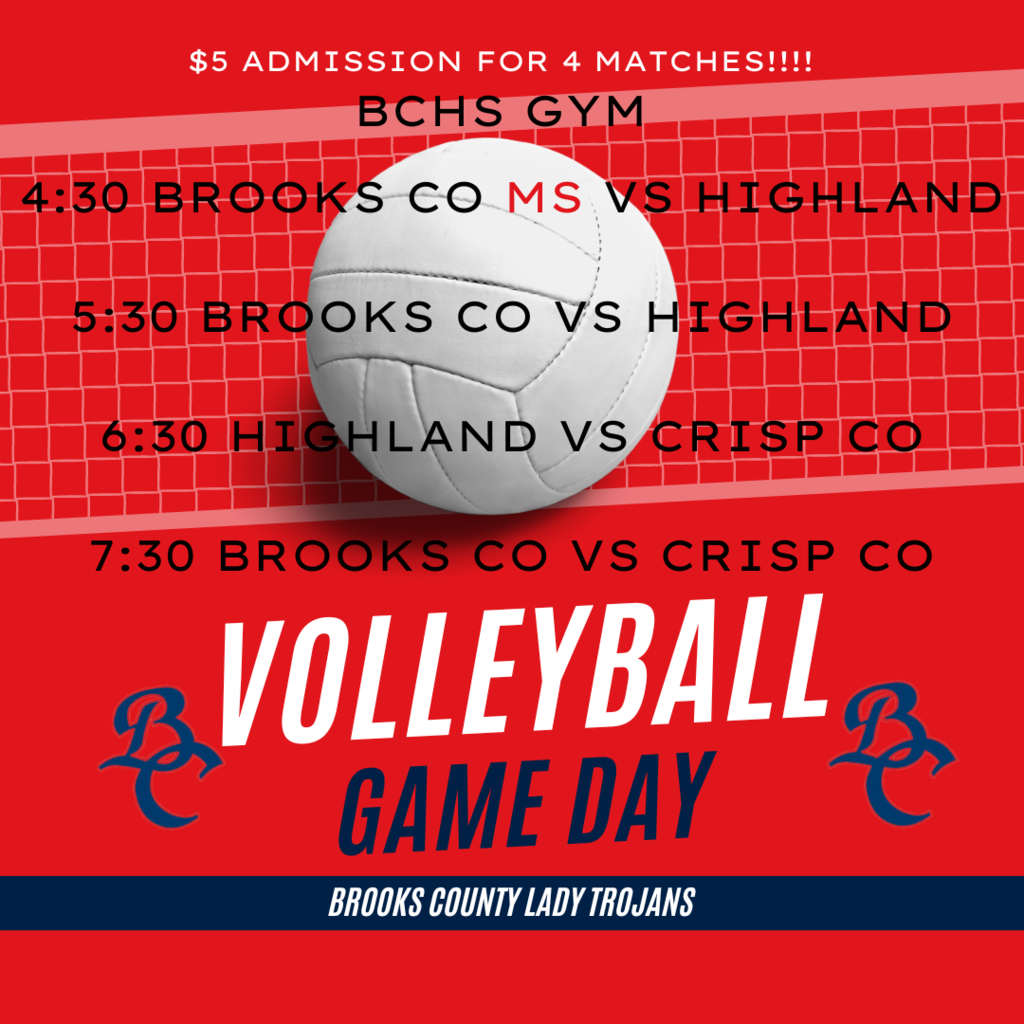 Find Parking and Ticketing info attached for Friday night's Football Game at Thomasville. Pre-Sale Tickets will be available at the Volleyball game Thursday from 3:30 to 7:00, as well as Friday from 10 am to 1:00. GoFan:
https://gofan.co/app/events/999058?schoolId=GA24306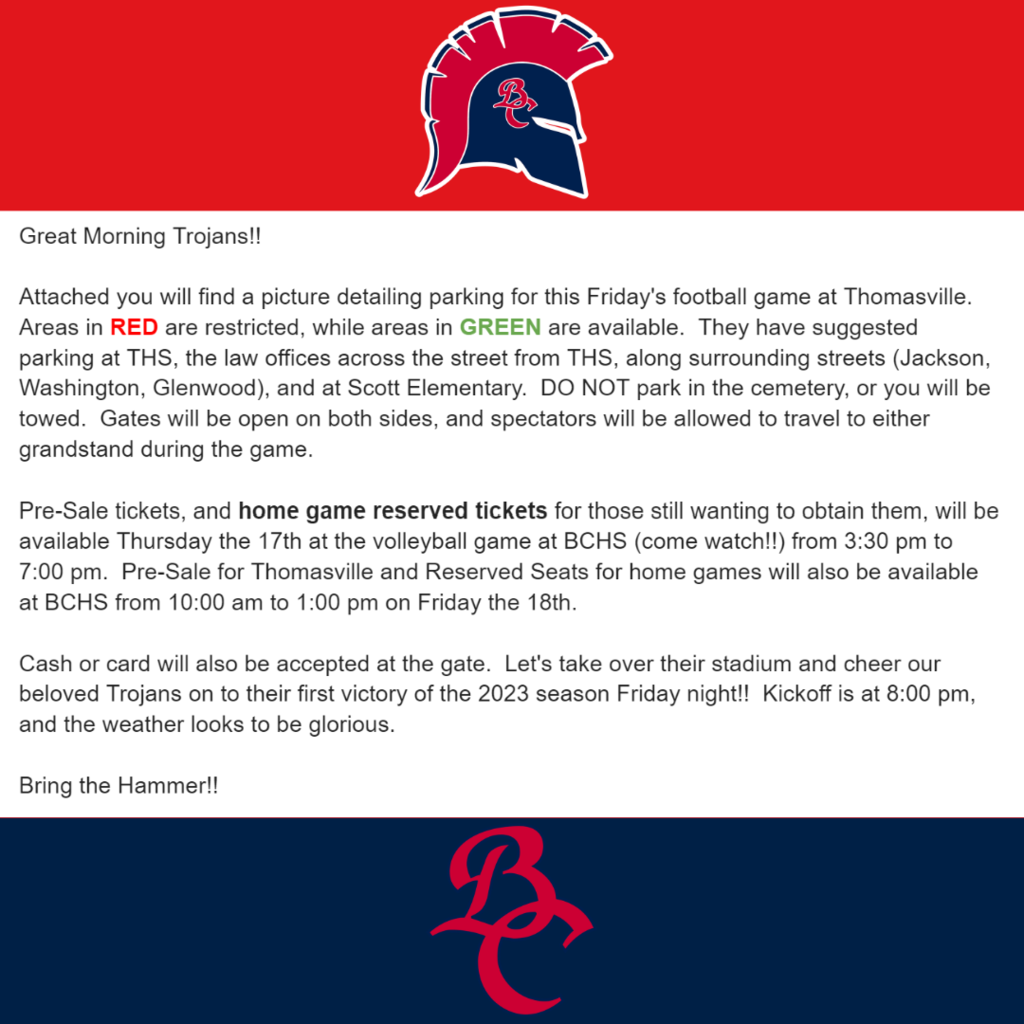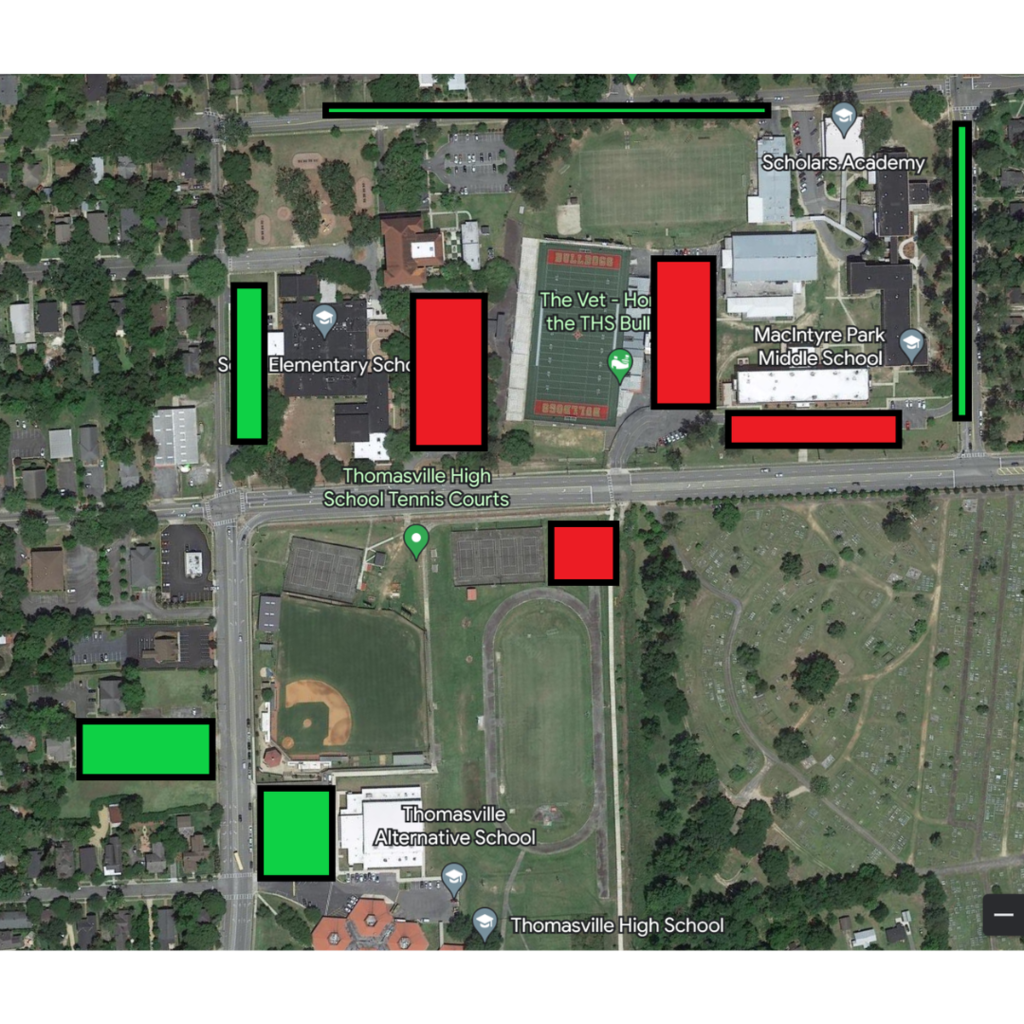 Trojan Nation - Varsity Softball for tonight has been CANCELED. Game will be rescheduled for a later date, and that information will follow once it is obtained.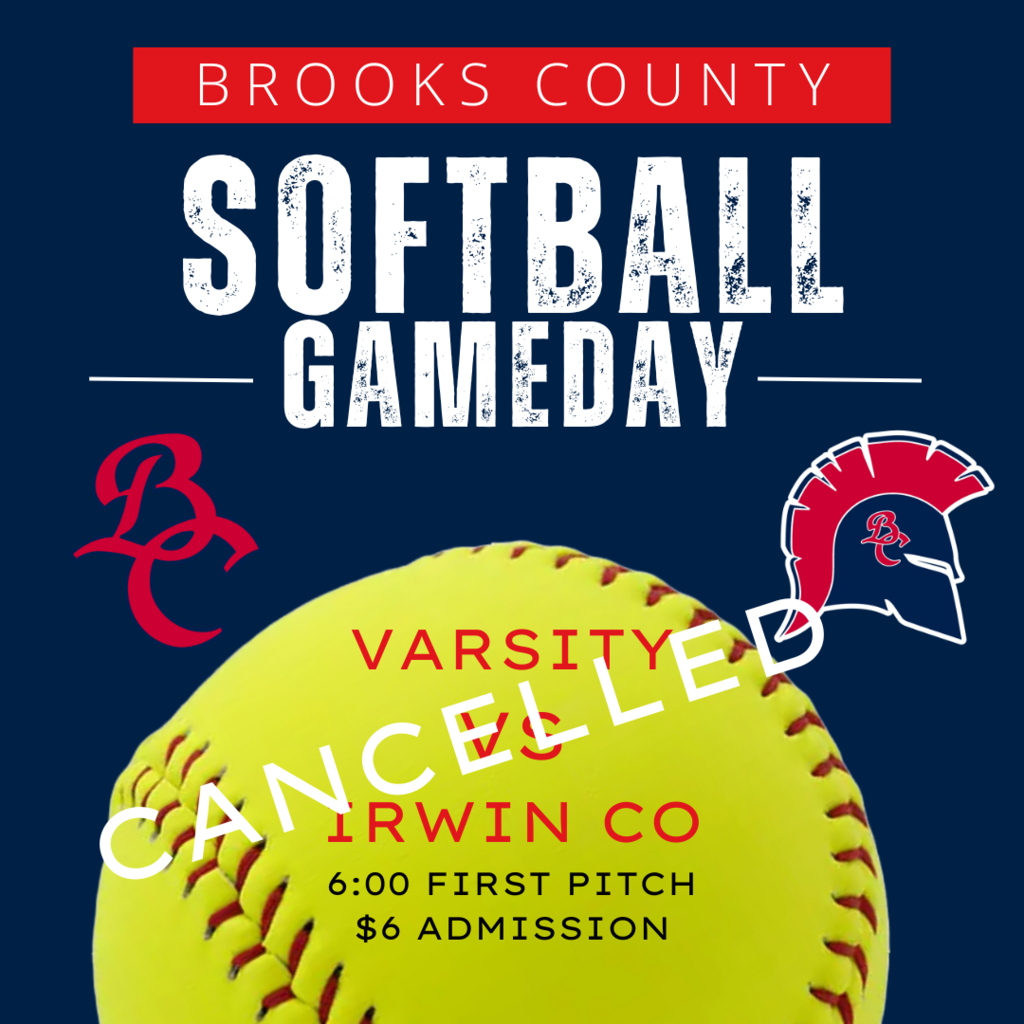 It's GAMEDAY Trojan Nation!! Softball Region Opener vs Irwin Co Tonight @ 6 at our house. See you there!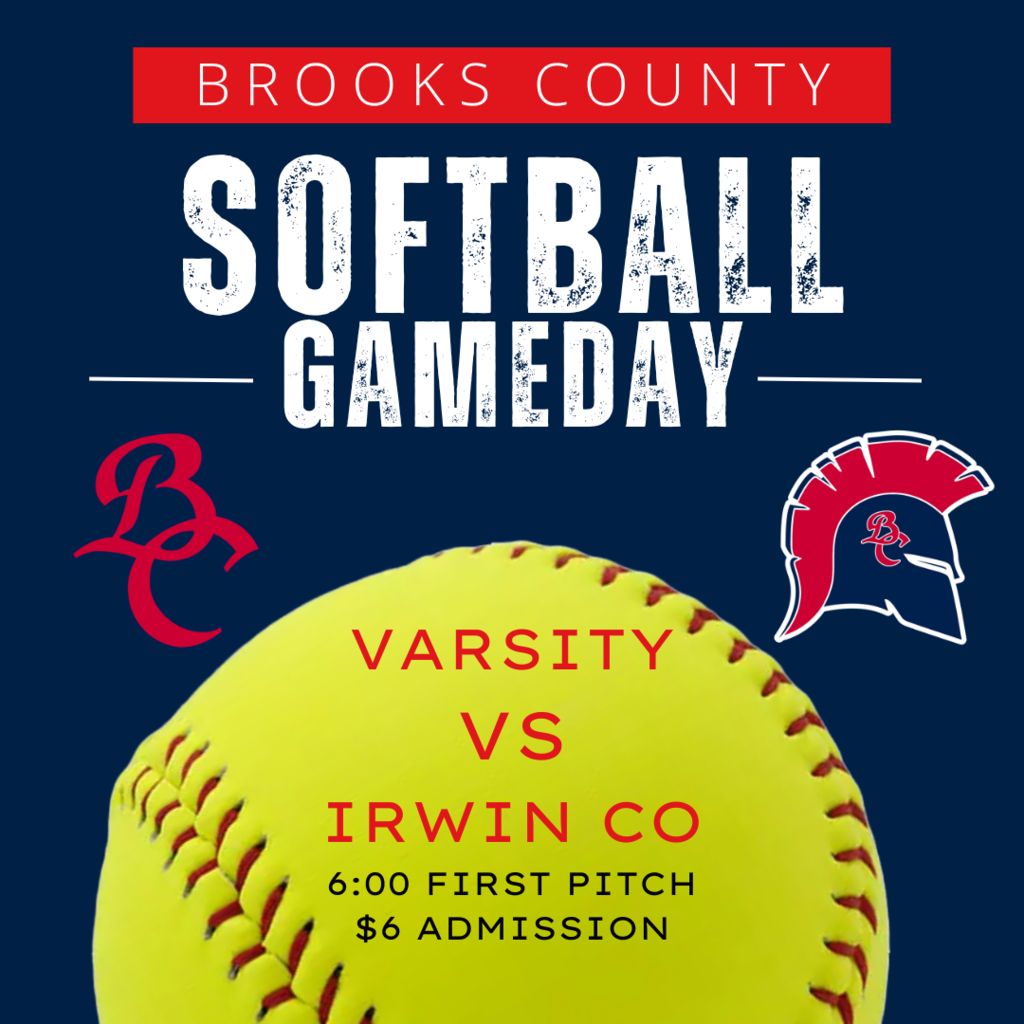 2 chances to catch our Trojans in action! MS Softball at BCHS Softball Complex at 4. MS Volleyball at BCHS Gym at 4:30 for a Tri-Match. Bring the Hammer!!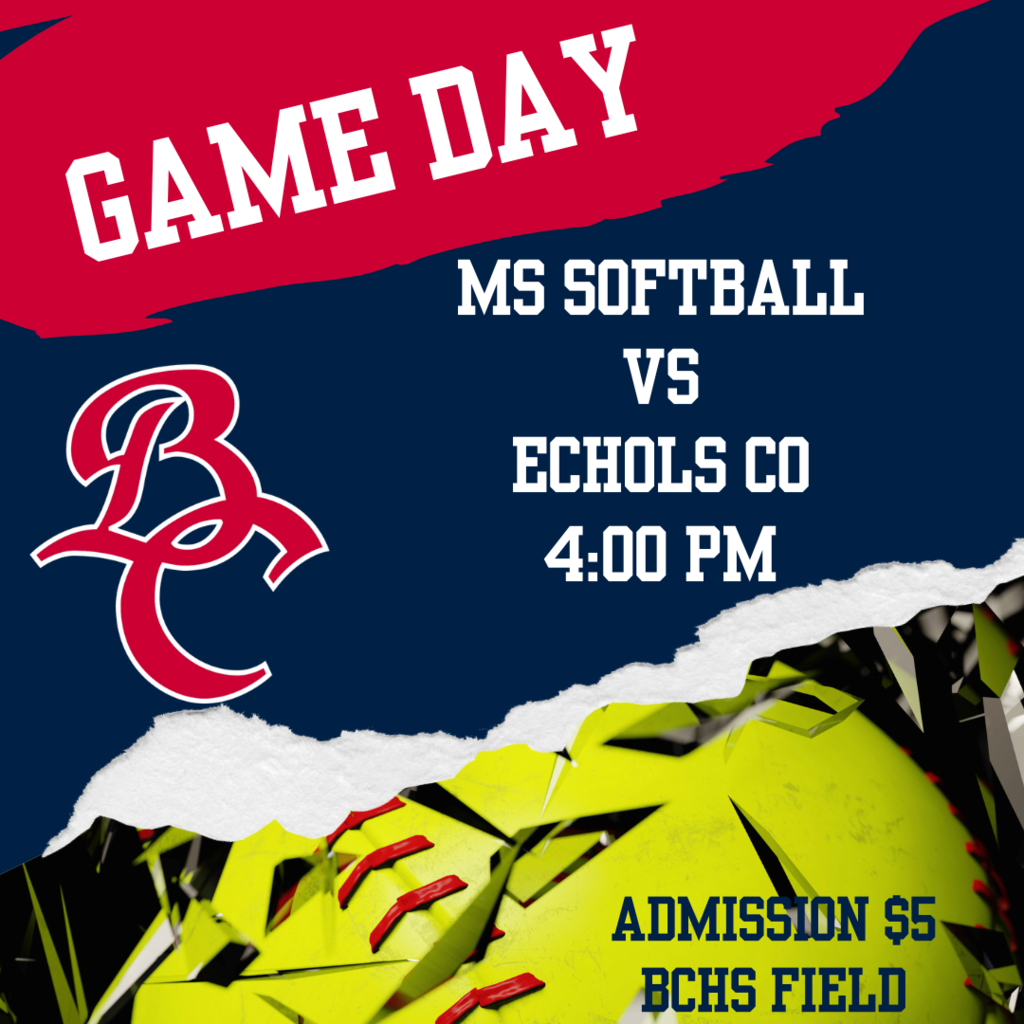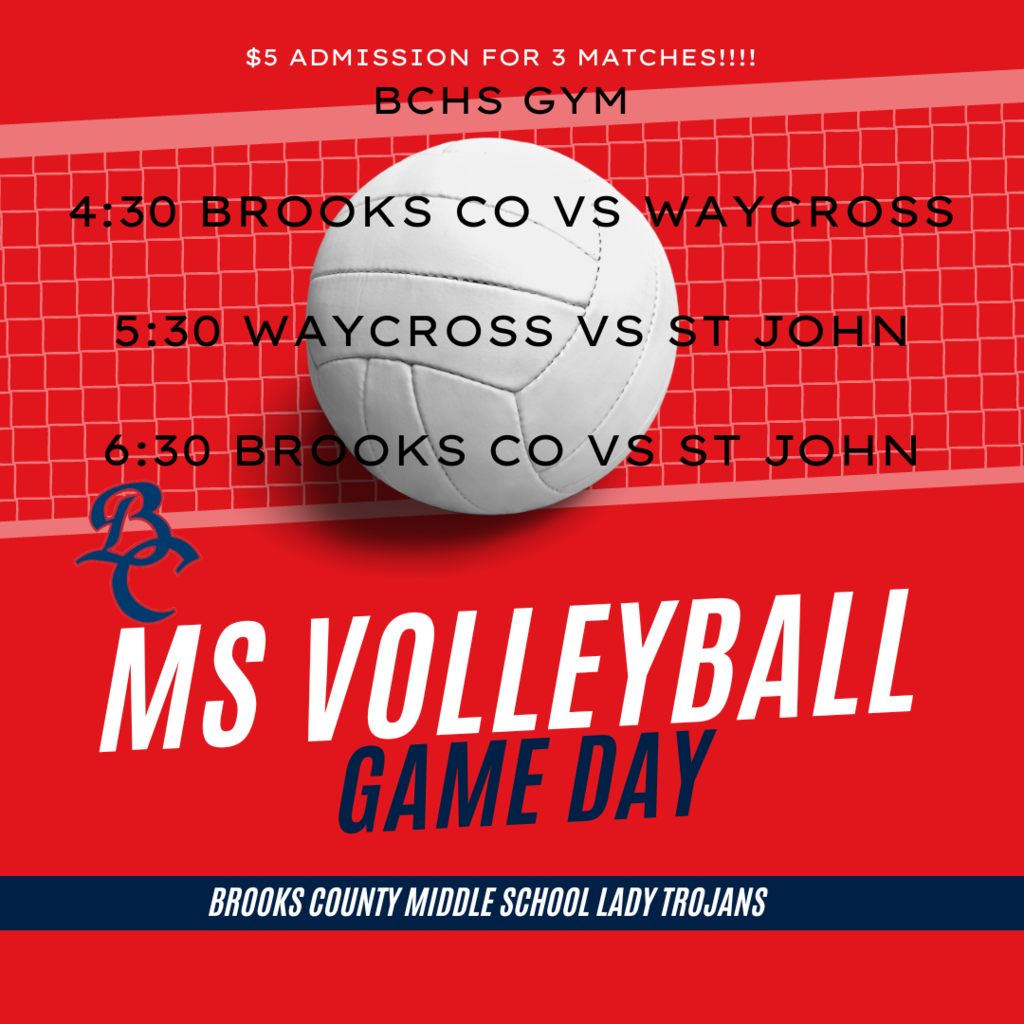 This week in Brooks County Athletics. Tickets for this Friday's football game at Thomasville will be $10, and can be purchased through GoFan, at the gate, or at BCHS with dates and times to be announced later in the week. Link:
https://gofan.co/event/999058?schoolId=GA24298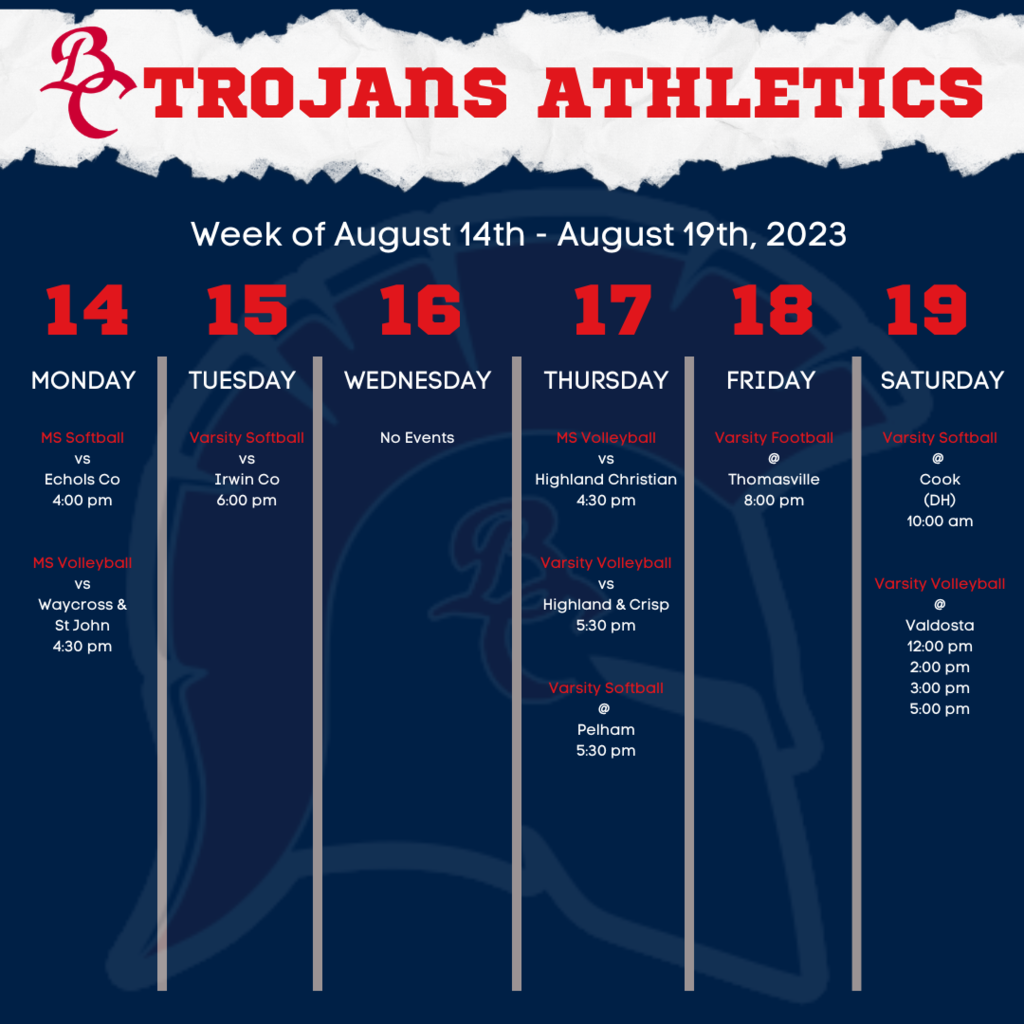 Unbelievable Opportunities to Catch our Trojans in Action Today. MS Softball @ 4:30 @ BCHS Softball Complex MS Football @ 5:00 @ Cook Varsity Softball @ 5:30 @ Atkinson Co Varsity Volleyball @ 5:30 & 7:30 @ BCHS Gym BRING THE HAMMER, TROJANS!!!!!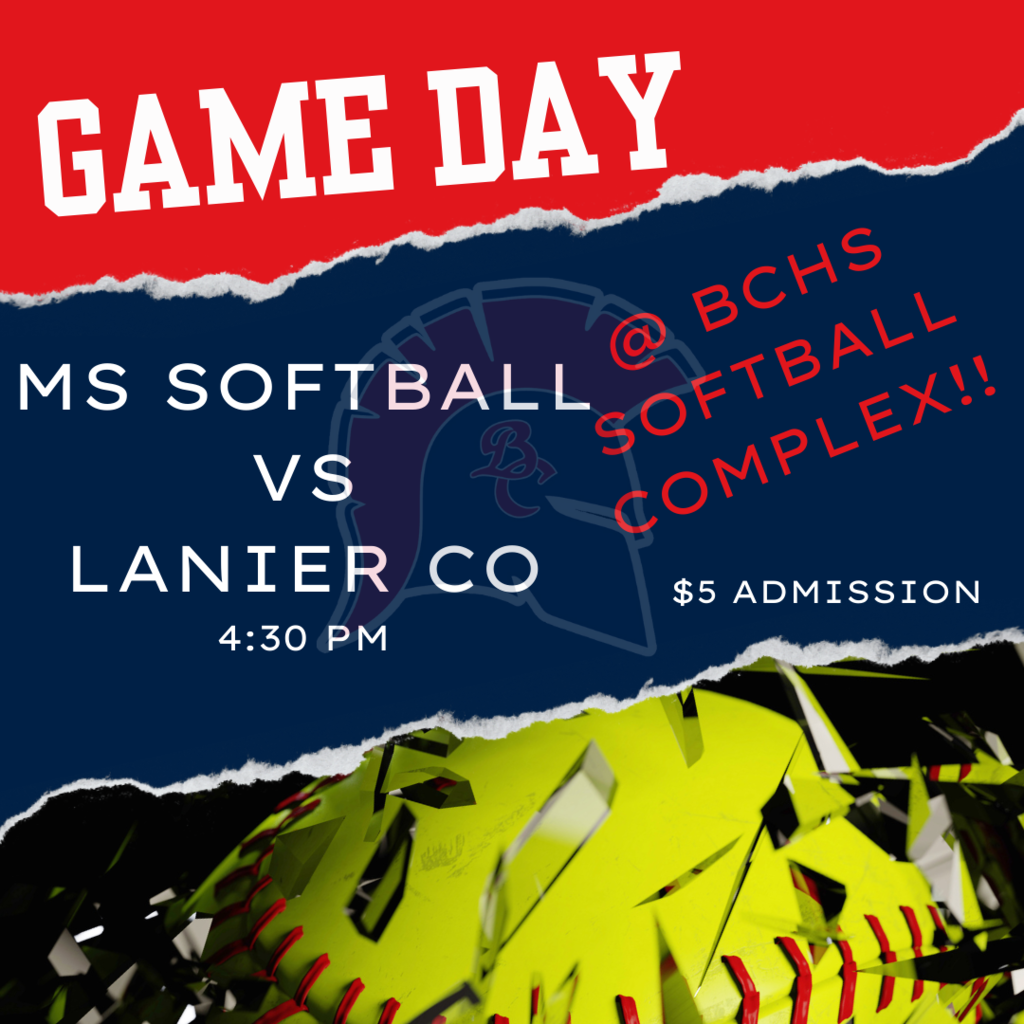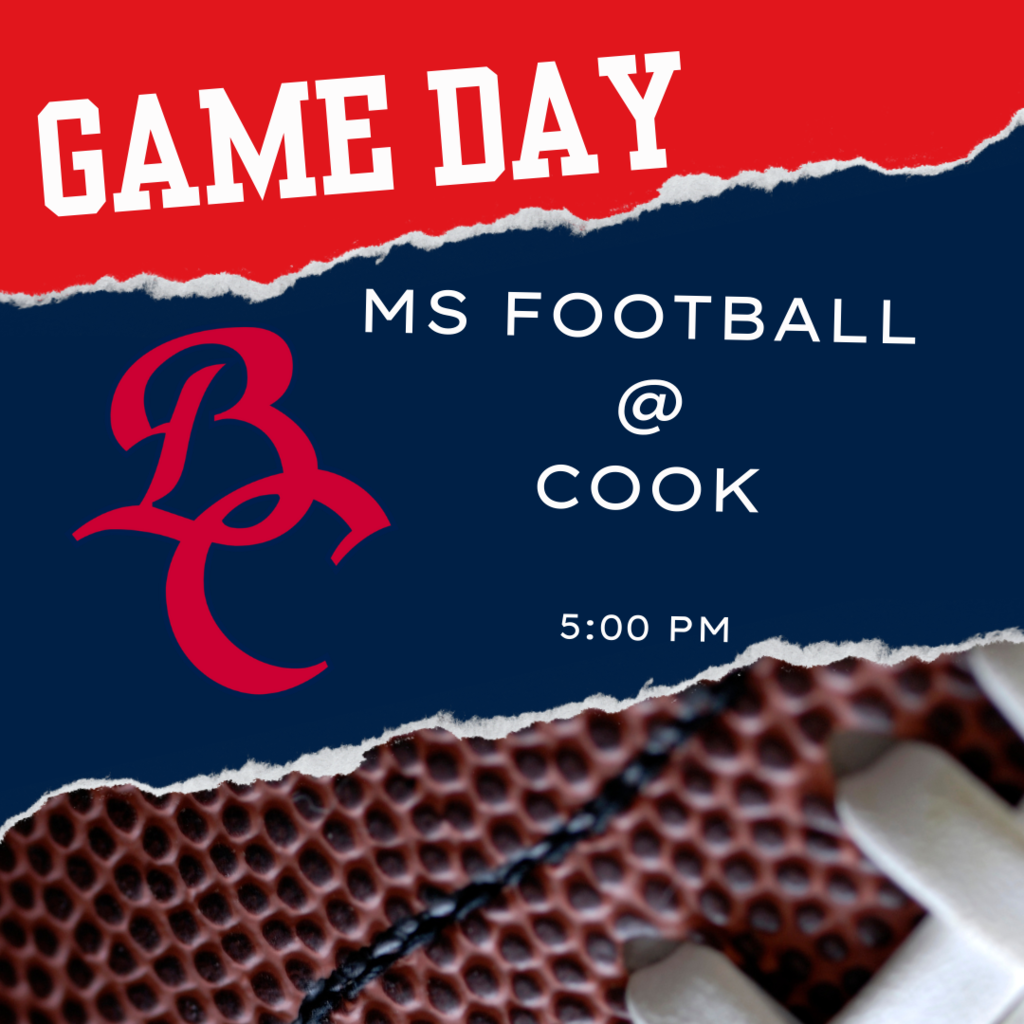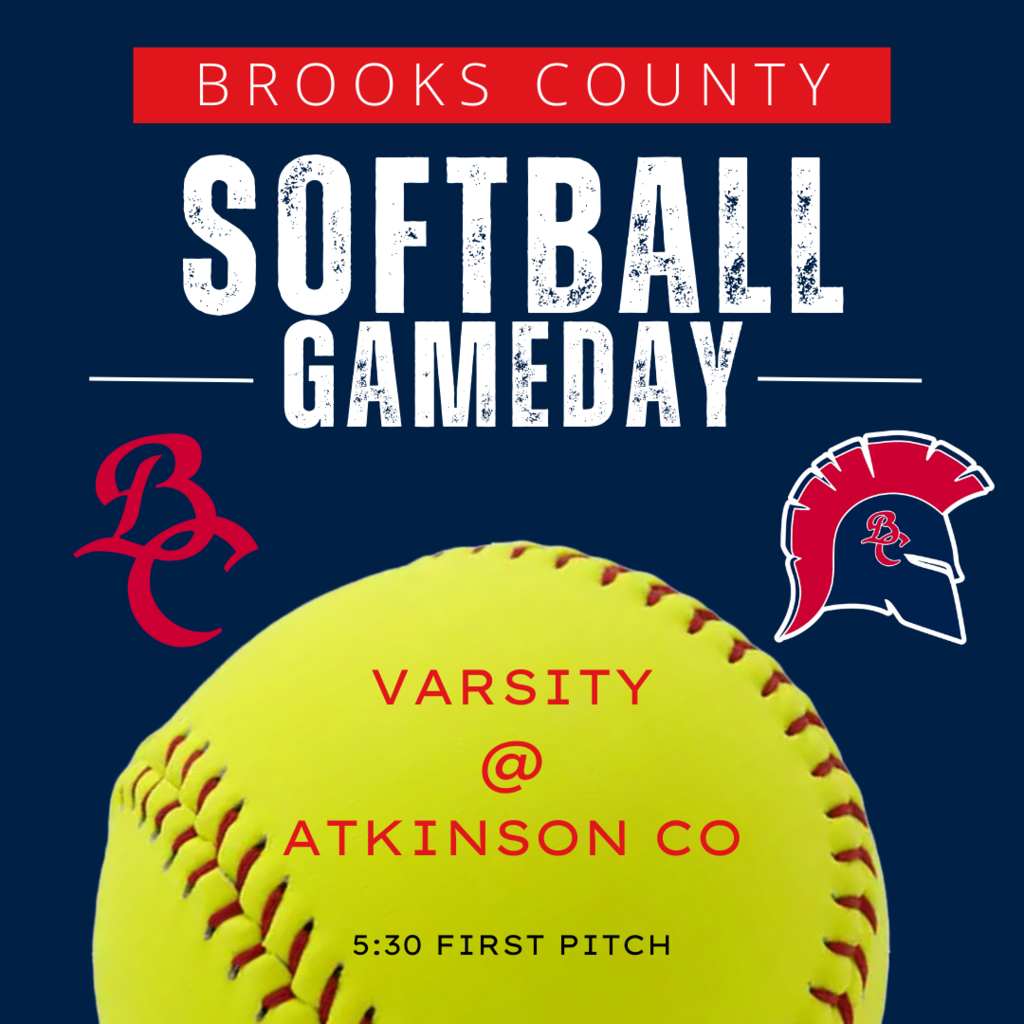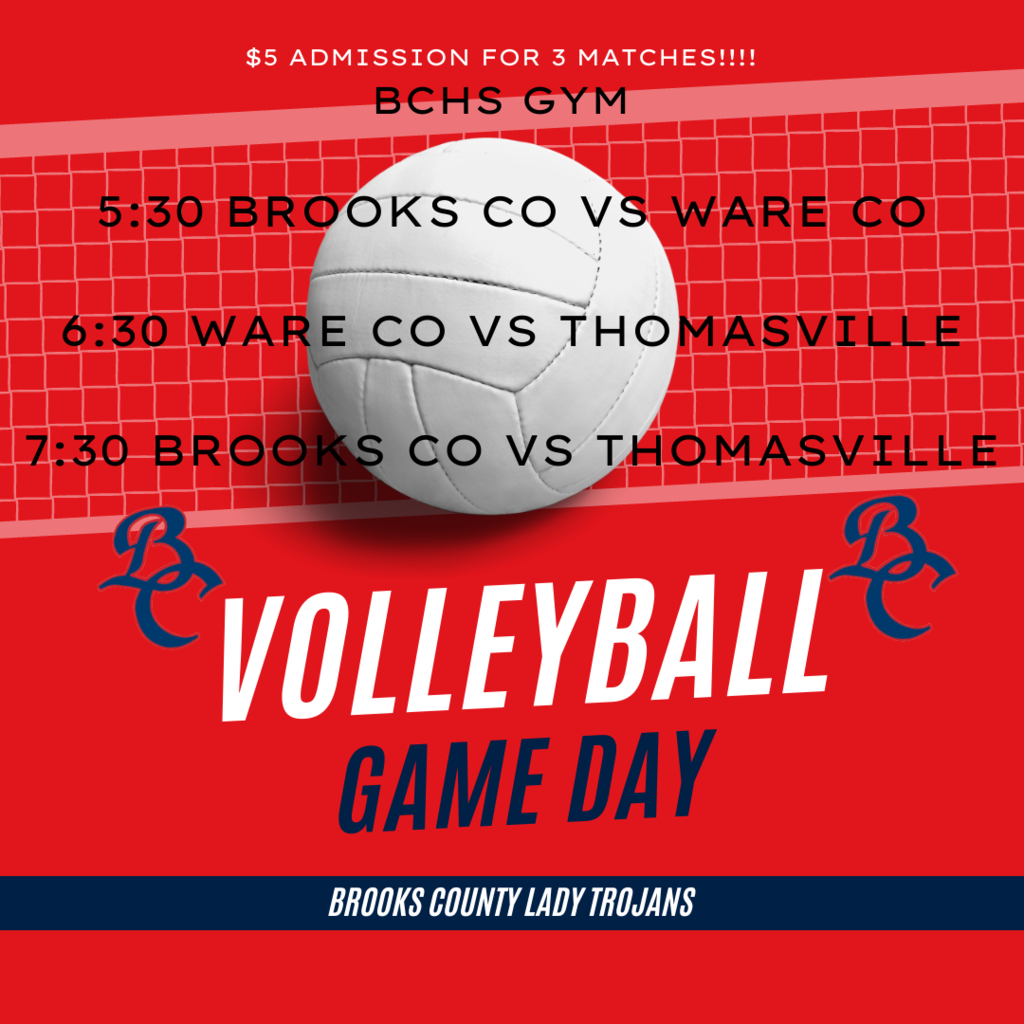 Hello, Trojan families! We have had a great first two days of school, and we have some great things in store this school year for our Trojans! On Tuesday, August 22, 2023, we will host a parent meeting with Dave Holland of Beatin' Path Rhythms at the Performing Arts Center. The event is geared toward elementary students, families, and staff - - but anyone is welcome; show starts at 6:30 p.m.! The Parent Meeting will involve family drumming and rhythms, as well as introducing Dave's recently published children's book, The Llama Who Rocks in Her Polka Dot Socks. We will have 50 free signed copies of the book to give away to the first 50 families, and the book will also be available for purchase. This parent event is sponsored by BCS Fine Arts, L4GA, and ECHOES 21ST CCLC. ¡Hola, familias troyanas! ¡Hemos tenido excelentes dos primeros días de clases y tenemos grandes cosas reservadas este año escolar para nuestros troyanos! El martes 22 de agosto de 2023, organizaremos una reunión de padres con Dave Holland de Beatin 'Path Rhythms en el Performing Arts Center. El evento está dirigido a estudiantes, familias y personal de primaria, pero todos son bienvenidos; ¡El espectáculo comienza a las 6:30 pm .! La Reunión de Padres incluirá tambores y ritmos familiares, además de presentar el libro infantil de Dave recientemente publicado, La llama que se mece en sus calcetines de lunares. Tendremos 50 copias firmadas gratuitas del libro para regalar a las primeras 50 familias, y el libro también estará disponible para su compra. Este evento para padres está patrocinado por BCS Fine Arts, L4GA y ECHOES 21ST CCLC.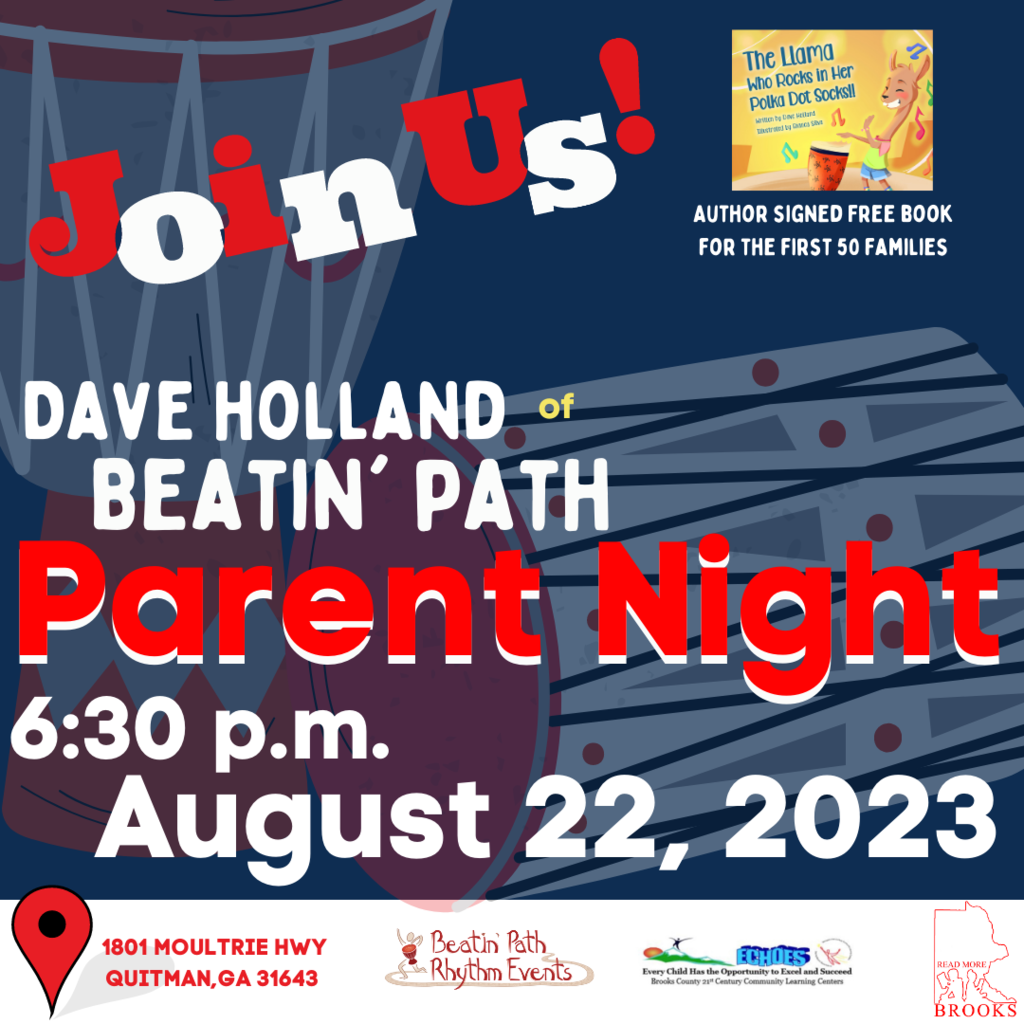 Trojans, our monthly newsletter for parents and families has been published on our district website on the page for parents! Check it out here: bit.ly/2324bcfamilies. ¡Trojans, nuestro boletín mensual para padres y familias, se ha publicado en el sitio web de nuestro distrito en la página para padres! Compruébalo aquí: bit.ly/2324bcfamilies .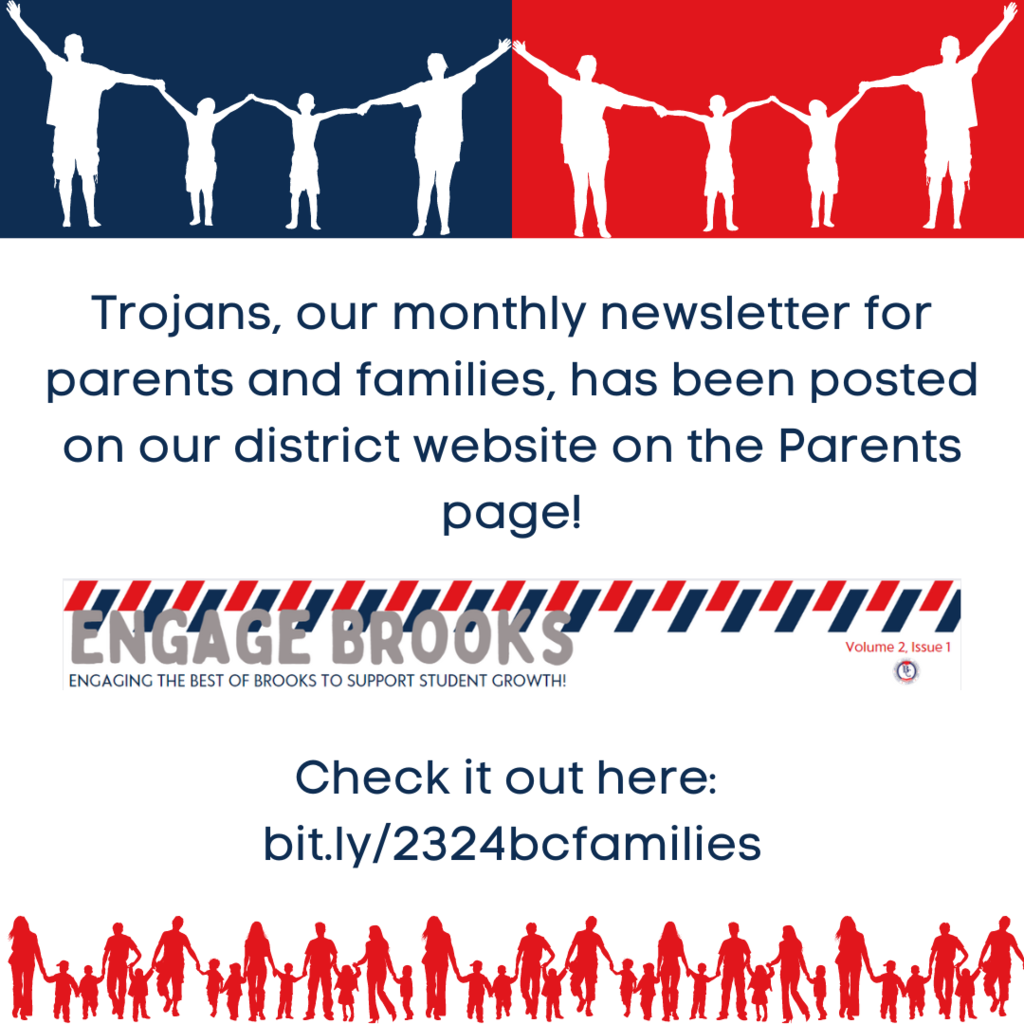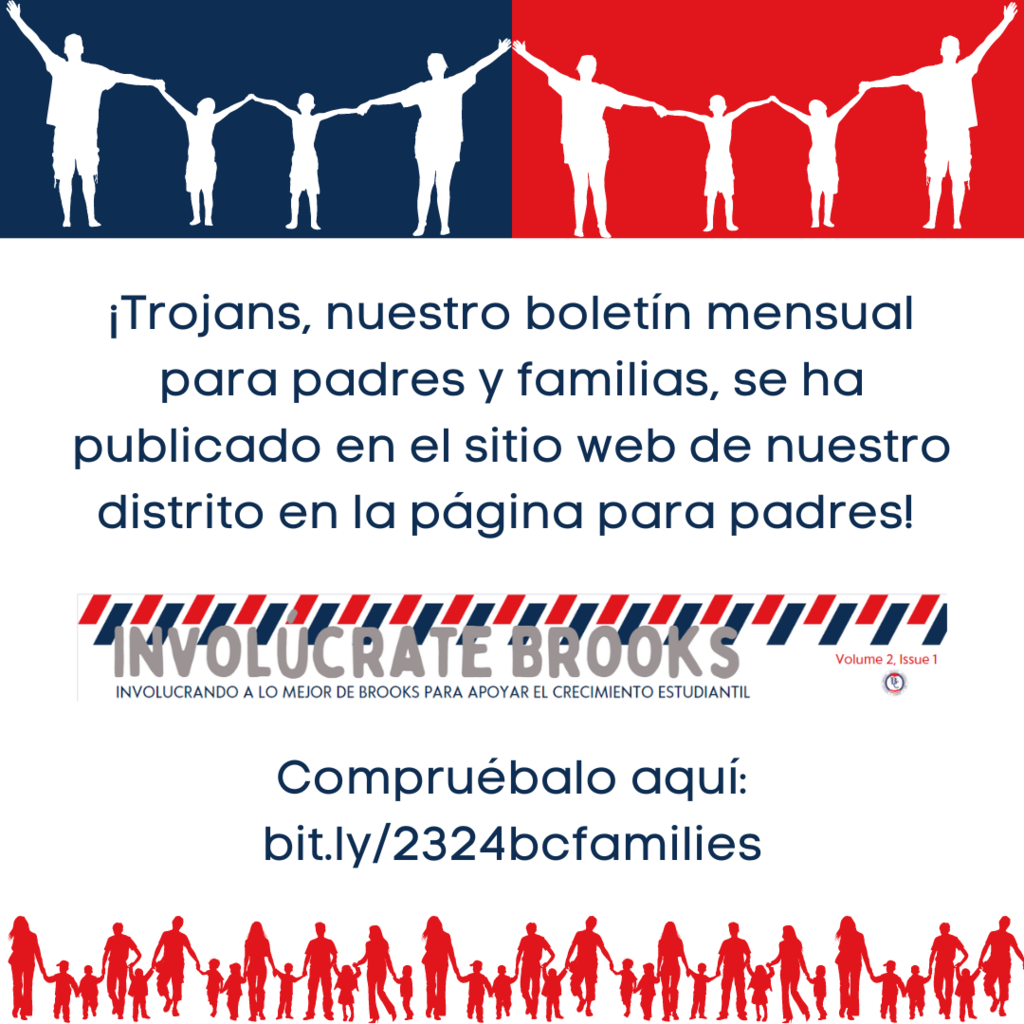 Trojan Football Season Tickets NOW OPEN TO THE PUBLIC!! Come see us tonight, and pay attention to future posts for times and dates leading up to our Home Opener, Sept 1st, vs Cook. Bring The Hammer!!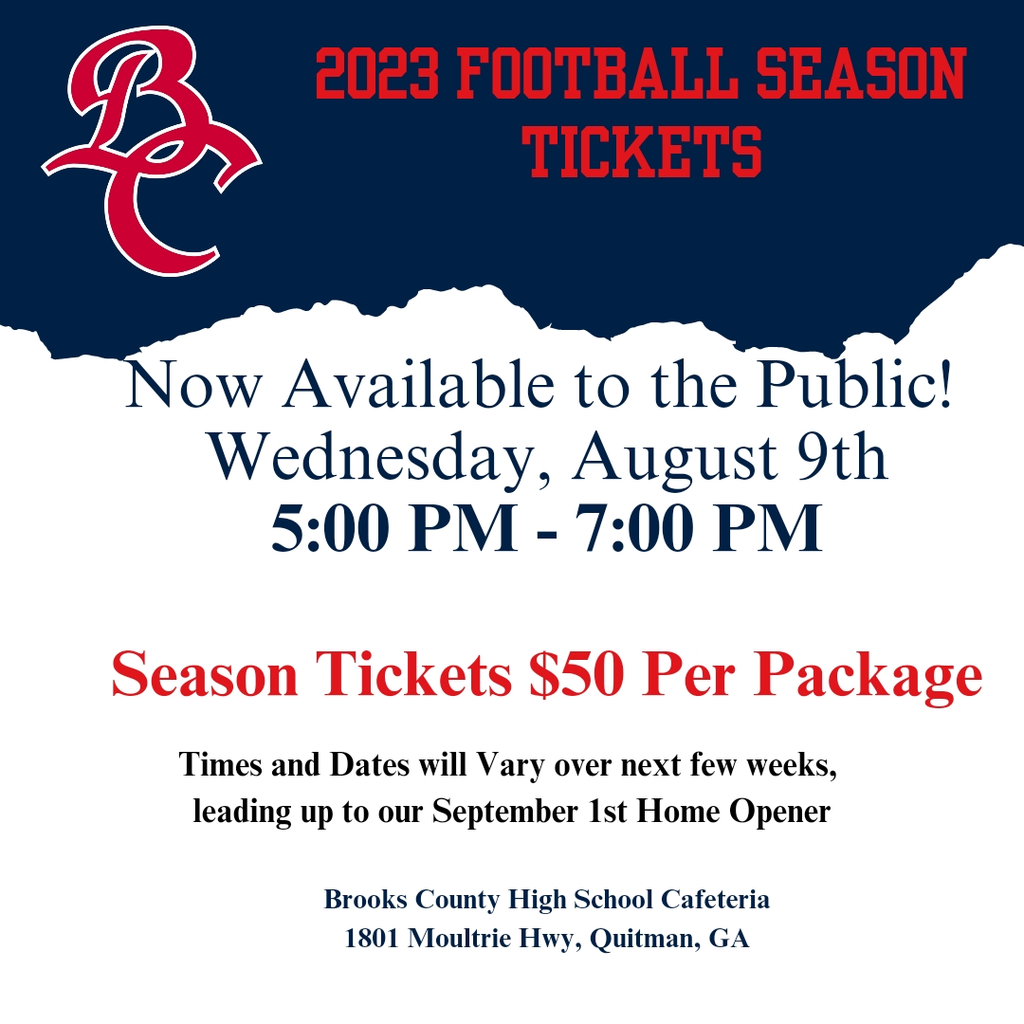 First Day of School, check! Softball Home Opener, check! Sounds like a great day to be a Trojan!!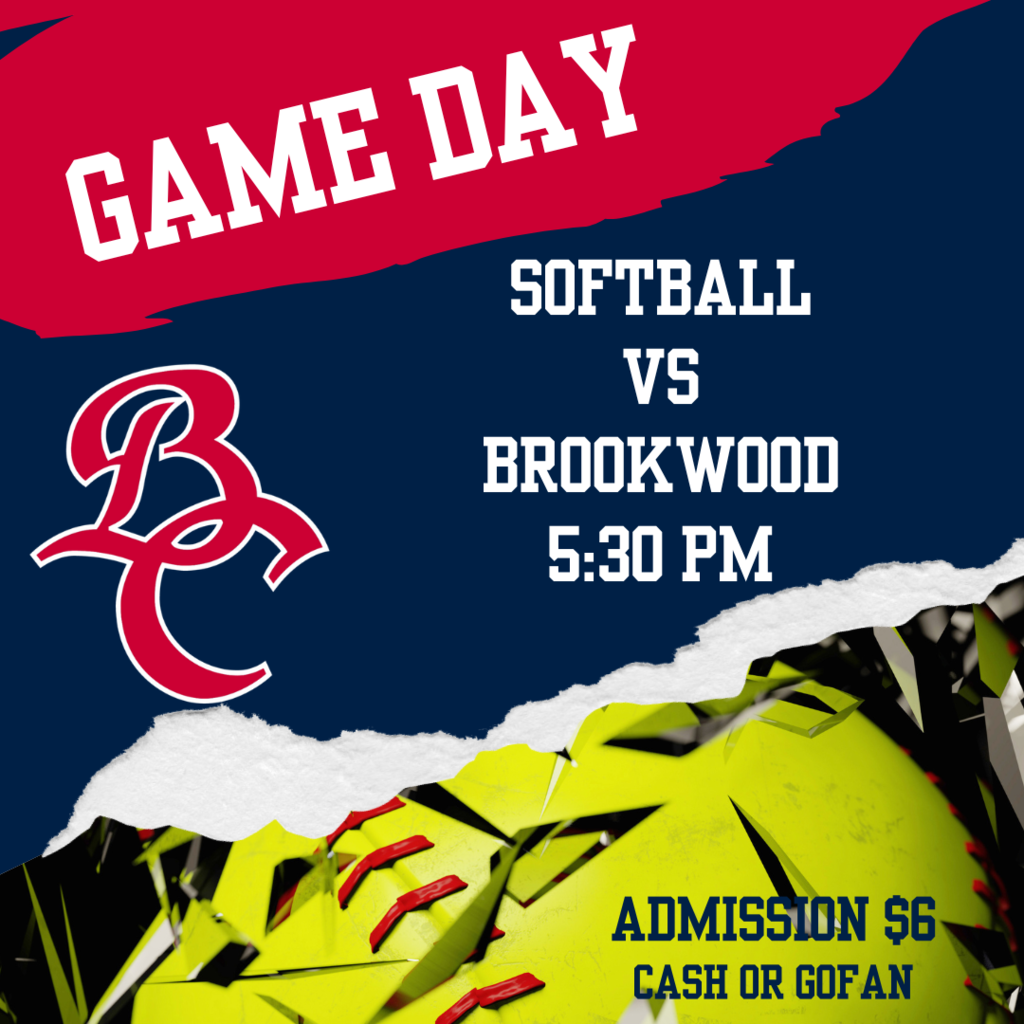 Get Up Trojan Nation - It's Gameday!!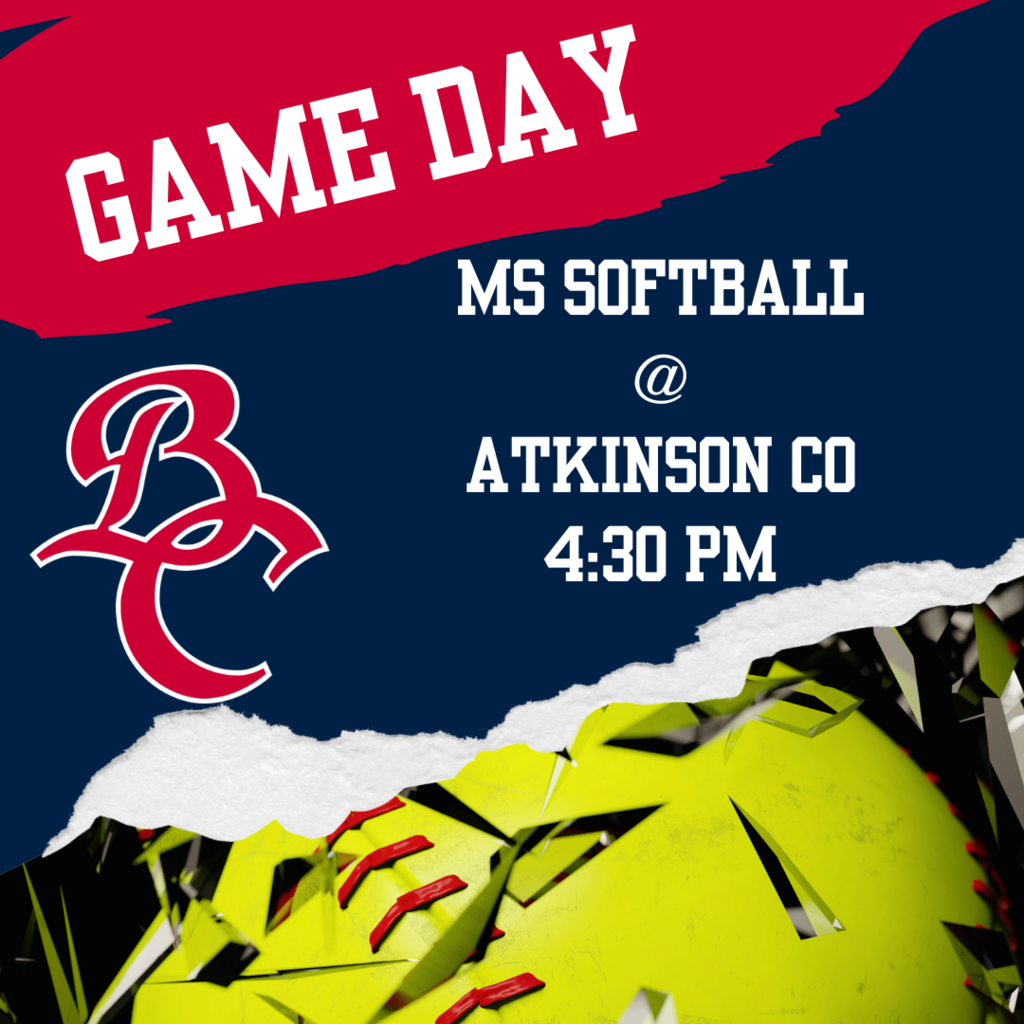 This Week in BC Athletics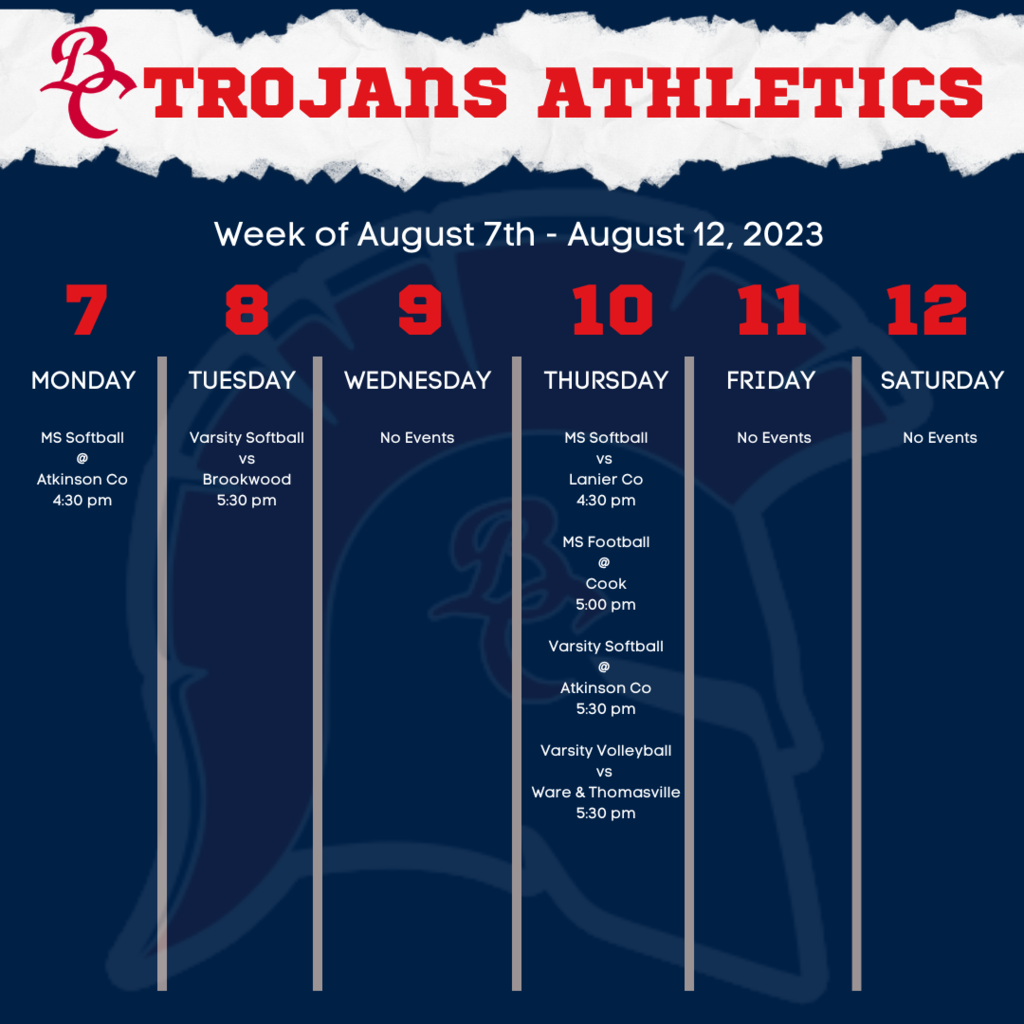 Get up, Trojan Nation, it's GameDay!!