CAREER, TECHNICAL, AND AGRICULTURAL EDUCATION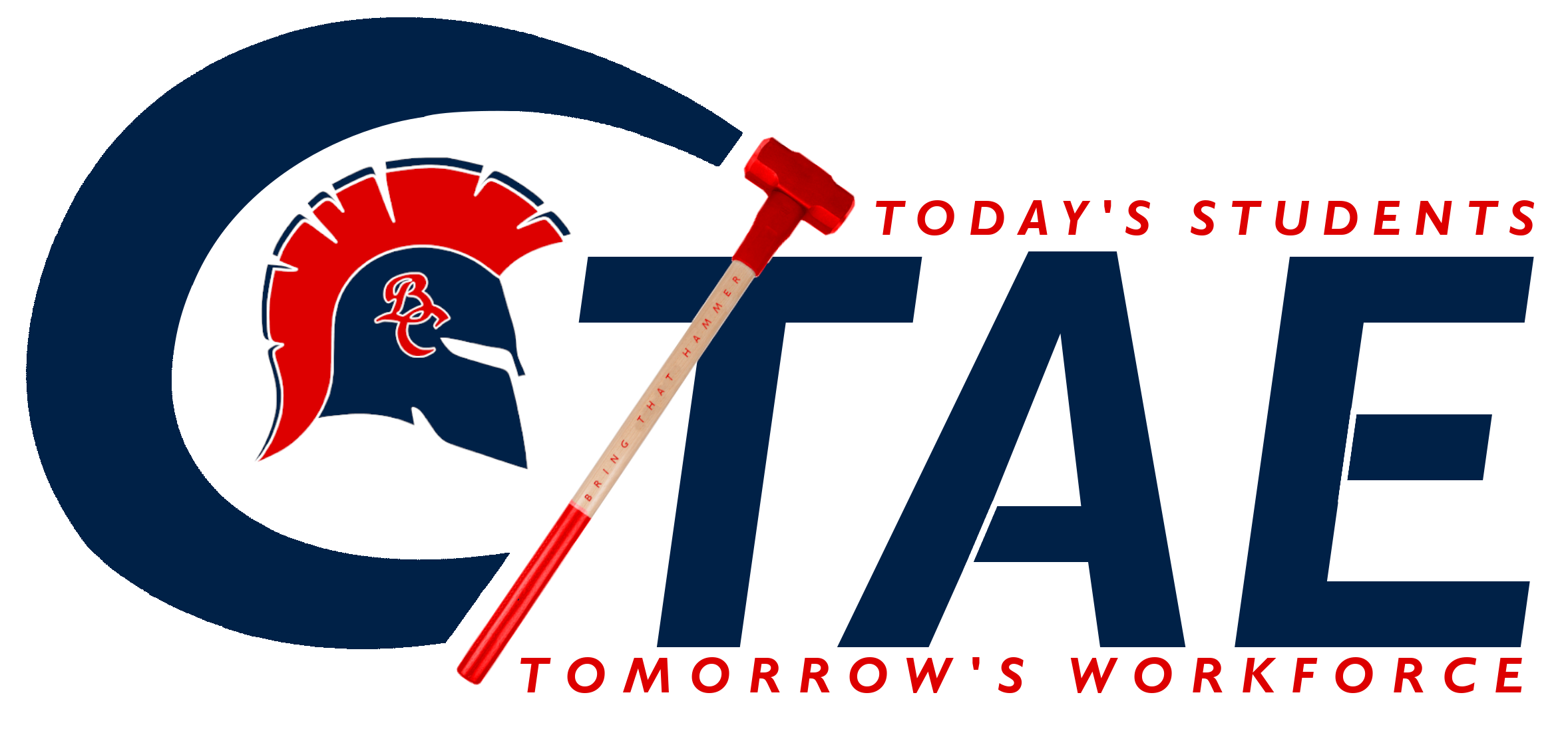 Career, Technical and Agricultural Education (CTAE) is a student centered program that fosters career inspiration in PreK, career awareness in elementary school, career visualization in middle school, and career preparation in high school as vital components of one's educational career. Brooks County School's CTAE program provides interdisciplinary and technical skills to every student focused on attaining the knowledge and abilities that businesses and industries desire for high-demand, high-skilled, high-wage occupations. CTAE programs integrate soft skills and hands on learning with connections to academic and STEAM (Science Technology Engineering Arts Math) curriculum.
Students are encouraged to pursue pathway completion: taking a sequence of courses in the same industry cluster. Upon completion of a pathway students are eligible to take an assessment leading to an industry recognized credential or certification (e.g., Certified Nursing Assistant, Microsoft Office Specialist, OSHA Certification). In addition, their participation in co-curricular student organizations (CTSO), and work-based learning enables them to leave high school with tangible marketable skills and documentation of their capabilities, as well as greater understanding of the college and career paths related to their chosen field. Students who graduate from high school after successfully completing a CTAE "Career Pathway" are equipped for immediate employment, post-secondary education, and life-long learning. In essence, students in CTAE are "college, career and workforce ready" - prepared to compete in the global marketplace. They are "Today's Students, Tomorrow's Workforce".