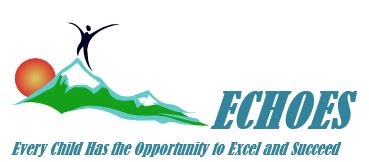 EVALUATION RESULTS FOR:
ECHOES WHICH STANDS FOR "EVERY CHILD HAS THE OPPORTUNITY TO EXCEL AND SUCCEED," IS THE AFTER-SCHOOL PROGRAM UNDER THE 21ST CENTURY COMMUNITY LEARNING CENTERS FEDERAL GRANT INITIATIVE. IT BEGAN IN BROOKS COUNTY IN SEPTEMBER 2006. THE ECHOES PROGRAM TARGETS STUDENTS WHO MAY NEED EXTRA HELP IN CERTAIN SUBJECT AREAS, AND/OR STUDENTS WHO NEED A SAFE, SECURE ENVIRONMENT, DURING THE AFTER-SCHOOL HOURS FROM APPROXIMATELY 2:45 P.M. TO 6 P.M. THE STUDENTS ARE TAUGHT BY CERTIFIED TEACHERS, AND ONE AND A HALF HOURS DAILY ARE DEVOTED TO ACADEMIC WORK. STUDENTS ARE GIVEN HELP WITH HOMEWORK, TAKEN TO THE COMPUTER LAB FOR COMPUTER-BASED CURRICULUM WORK, AND COACHED IN AREAS WHERE THEY MAY NEED EXTRA CONCENTRATION AND ENCOURAGEMENT.
RECREATION AND ENRICHMENT ACTIVITIES ARE ALSO AN INTEGRAL PARENT OF THE ECHOES PROGRAM. STUDENTS RECEIVE INSTRUCTION IN FITNESS AND WELLNESS, CHARACTER EDUCATION, THE ARTS (SUCH AS DANCE AND DRAMA), LEARNING GAMES, AND TEAM SPORTS. FIELD TRIPS ARE PLANNED PERIODICALLY FOR ECHOES STUDENTS, AND HAVE INCLUDED THE GEORGIA AQUARIUM, JEKYLL ISLAND, LIVE THEATER PERFORMANCES, AND COLLEGE VISITS. STUDENTS ALSO RECEIVE A NUTRITIOUS SNACK PROVIDED BY THE SCHOOL NUTRITION PROGRAM.
THE ECHOES PROGRAM ALSO WORKS CLOSELY WITH FAMILY MEMBERS OF THE STUDENTS INVOLVED, HOLDING MONTHLY FAMILY MEETINGS AND INSTRUCTION IN AREAS OF HOMEWORK HELP, AND STUDENT TEST PREPARATION. THE ECHOES SUMMER PROGRAM RUNS DURING THE MONTH OF JUNE AND IS OPEN TO STUDENTS AT EACH SCHOOL IN BROOKS COUNTY. FOR MORE INFORMATION, CONTACT MELISSA ALEXANDER, PROGRAM DIRECTOR AT 229-588-2340.
TRANSPORTATION
TRANSPORTATION IS PROVIDED AT NO COST FOR STUDENTS WHO NEED IT. STUDENTS ARE TAKEN TO DESIGNATED PICK-UP AND DROP-OFF POINTS THROUGHOUT THE COUNTY.
ECHOES RESULTS
OVER THE LAST TEN YEARS, WE HAVE SEEN SIGNIFICANT INCREASES IN STANDARDIZED TEST SCORES, PROMOTION RATES, HOMEWORK COMPLETION, AND EVEN SCHOOL ATTENDANCE AND BEHAVIOR AMONG OUR STUDENTS. A SUMMARY OF THE ECHOES EVALUATION REPORTS ARE AVAILABLE
COSTS
THE TRIPS, ACTIVITIES, TRANSPORTATION, SNACKS, AND MEALS ARE ALL FREE TO ECHOES STUDENTS. MOST OF THE TIME, FAMILY MEMBERS WHO ACCOMPANY STUDENTS ON FIELD TRIPS ARE ABLE TO DO SO FREE OF CHARGE, DEPENDING ON THE CIRCUMSTANCES.