To access the agendas and minutes, click the eBoard logo below.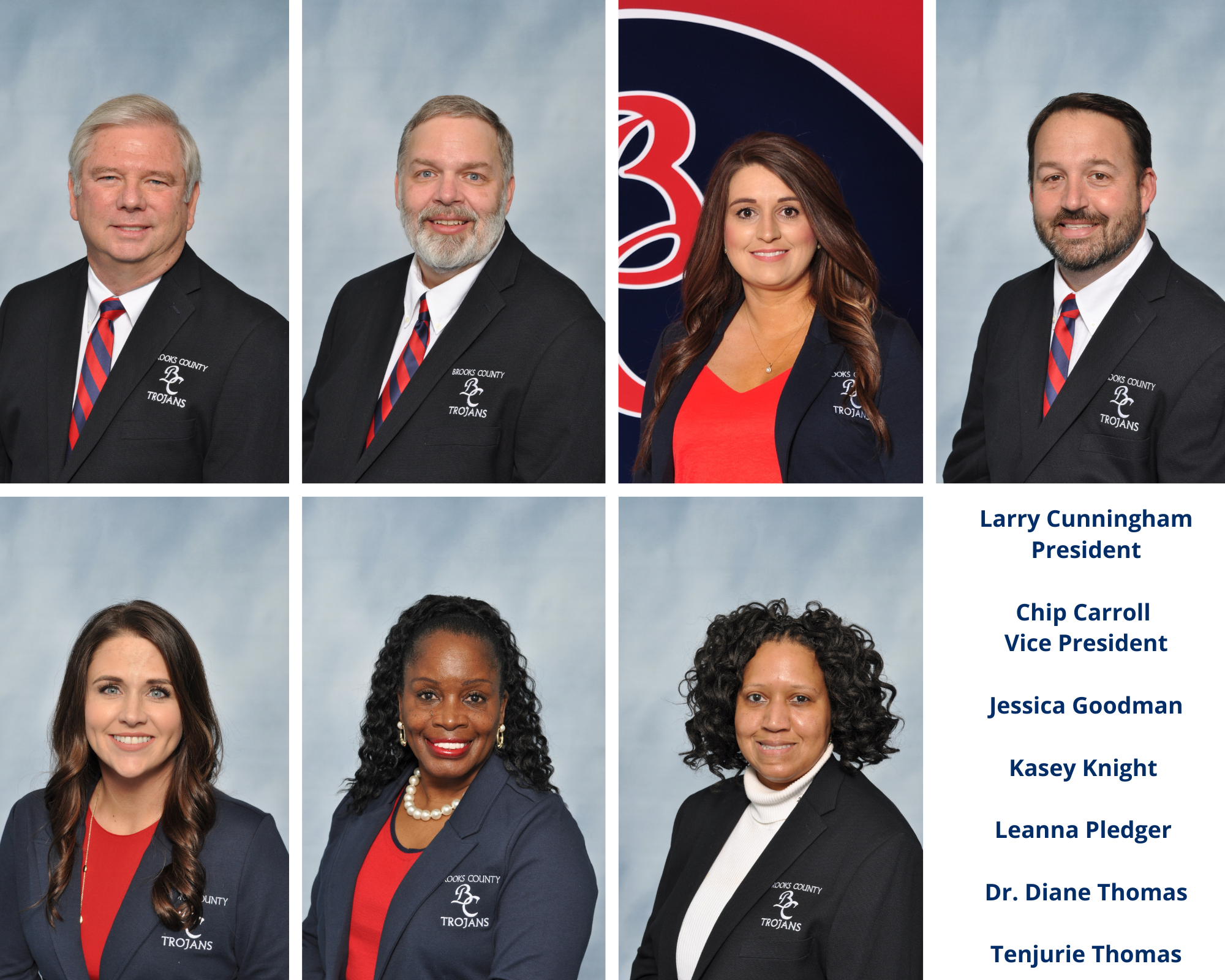 The Brooks County Board of Education is the official governing body of Brooks County Schools. Members are elected by citizens and are responsible for governing the school system through the development of local policies. The Georgia State Board of Education policies, legislation, and court rulings also affect the educational policies in the Brooks County School System.
The Brooks County Board of Education recognizes that an effective public education system develops students who are globally aware, civically engaged, and capable of managing their lives and careers. The board also believes that students need to be proficient users of information, media, and technology to succeed in a digital world.
Therefore, the Brooks County School district will use electronic resources as a powerful and compelling means for students to learn core subjects and applied skills in relevant and rigorous ways. It is the district's goal to provide students with rich and ample opportunities to use technology for important purposes in schools just as individuals in workplaces and other real-life settings. The district's technology will enable educators and students to communicate, learn, share, collaborate and create, to think and solve problems, to manage their work, and to take ownership of their lives.
The Board directs the Superintendent or designee to create strong electronic educational systems that support innovative teaching and learning, to provide appropriate staff development opportunities and to develop procedures to support this policy.
The Board has established the second Tuesday of each month at 6:00 P.M. for its regular meetings (with the exception of June and July). The meetings will be held at the J.H. Wells Education Center at 1081 Barwick Road in Quitman, Georgia (former Brooks County High School campus). The public is always welcome. Minutes and agendas for all board meetings are open to public.
Meetings for January 2023 through January 2024 will be held on the following dates:
January 10, 2023

February 14, 2023

March 14, 2023

April 18, 2023

May 9, 2023

June 27, 2023

July 25, 2023

August 8, 2023

September 12, 2023

October 10, 2023

November 7, 2023

December 12, 2023

January 9, 2024