BCSD Trojans, we hope you are excited that July is here! Check out our monthly literacy newsletter for all our families: bit.ly/readBrooksJuly22. Have a wonderful and safe Independence Day week!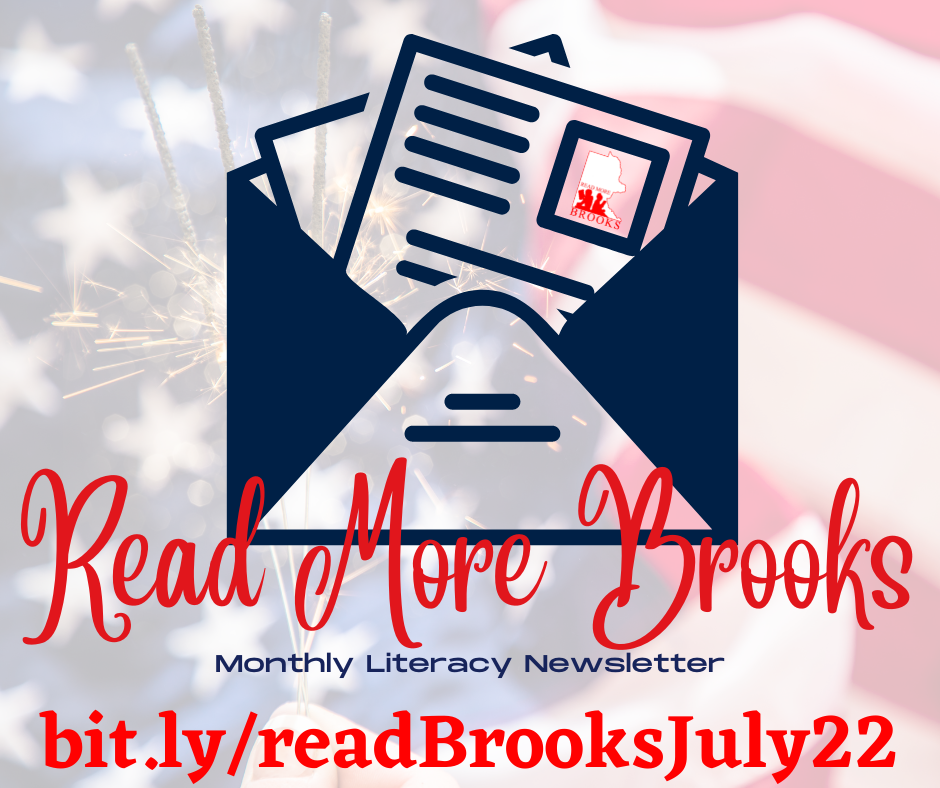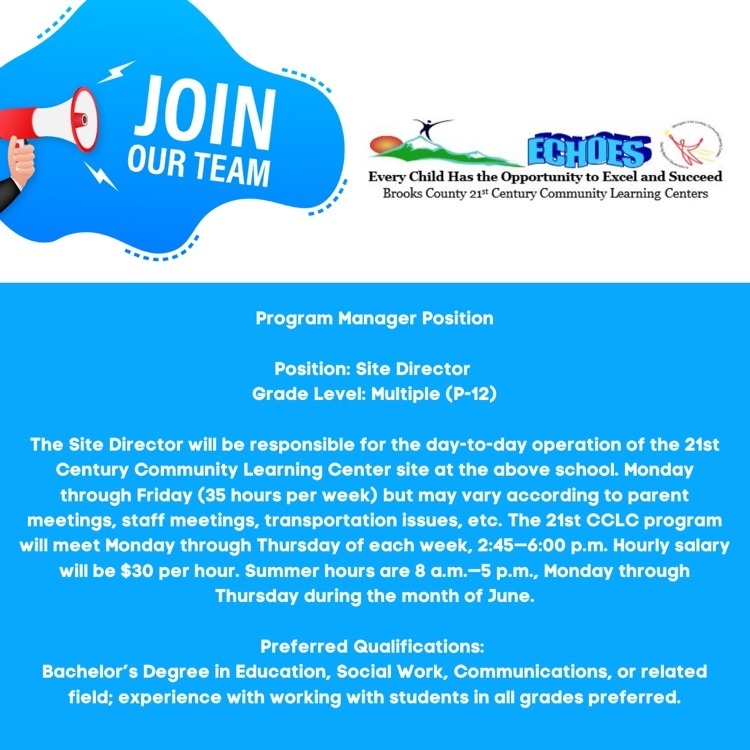 Trojans, our Brooks Book Bus will be out tomorrow, June 23, 2022, for book and food deliveries! Check bit.ly/RMBthings for a schedule and fun summer reading materials!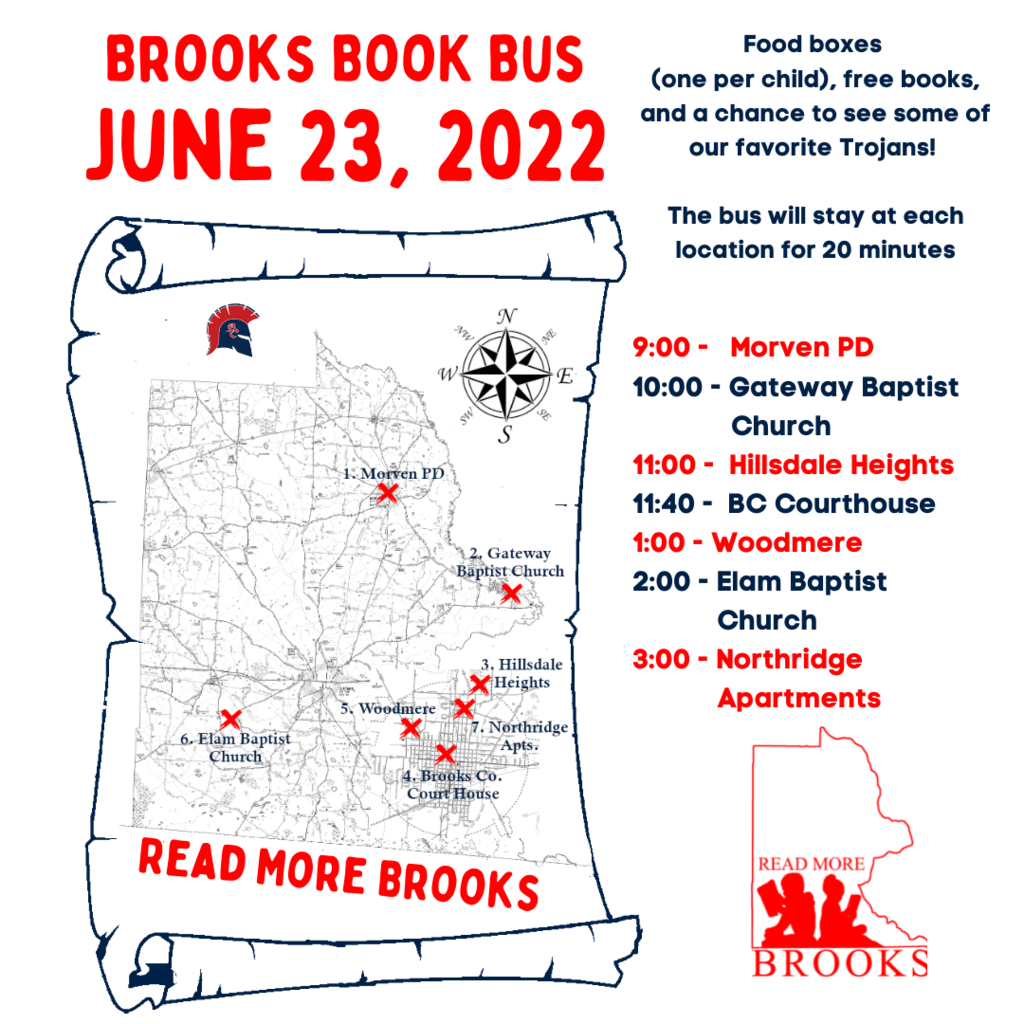 Brooks Co. Volleyball Youth Camp June 25th @ 9am - 1pm Brooks Co. High School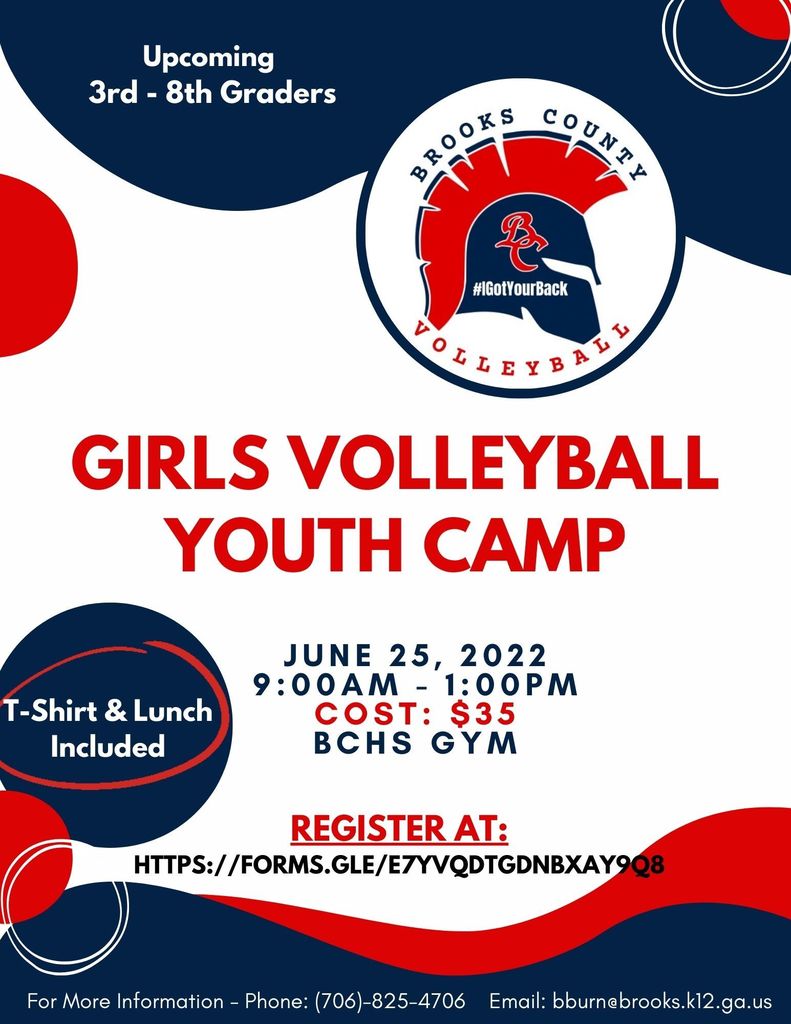 It's still summer but we wanted to share with you the Back to School 2022-2023 webpage. You can find the school calendar, supply lists, and Open House information all in one handy place! We will be adding information throughout the summer so check back often!
https://www.brooks.k12.ga.us/page/2022-2023-school-year-copy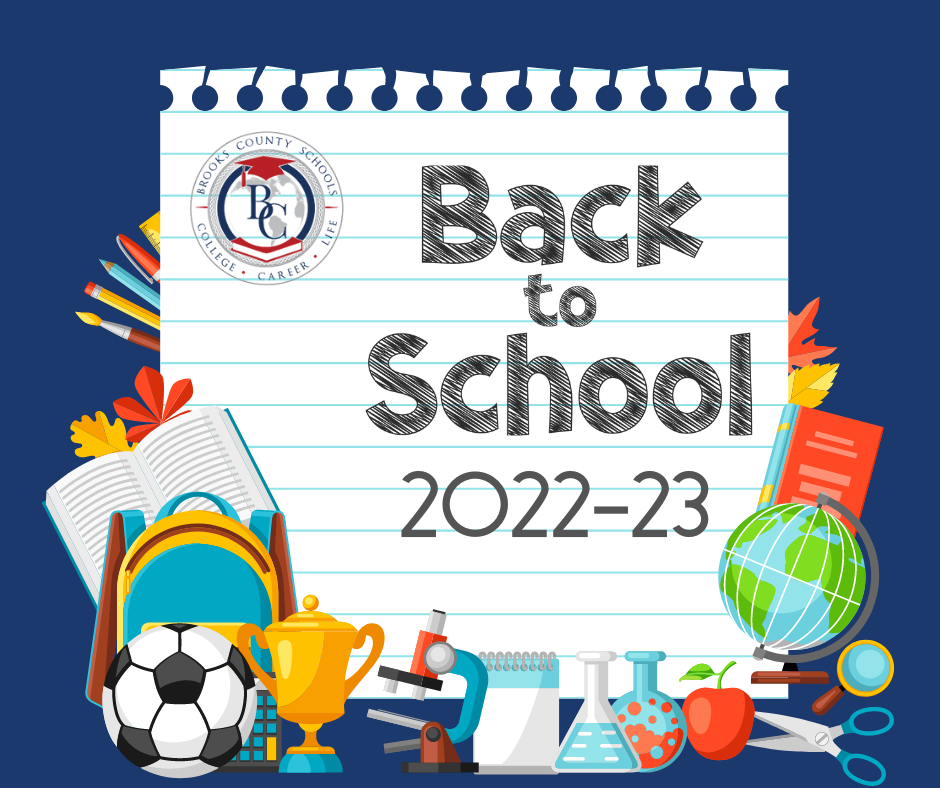 BCSD: Our Brooks Book Bus will be out and about on Thursday, 6/23/22. Click the link to see our bus route!
https://bit.ly/RMBthings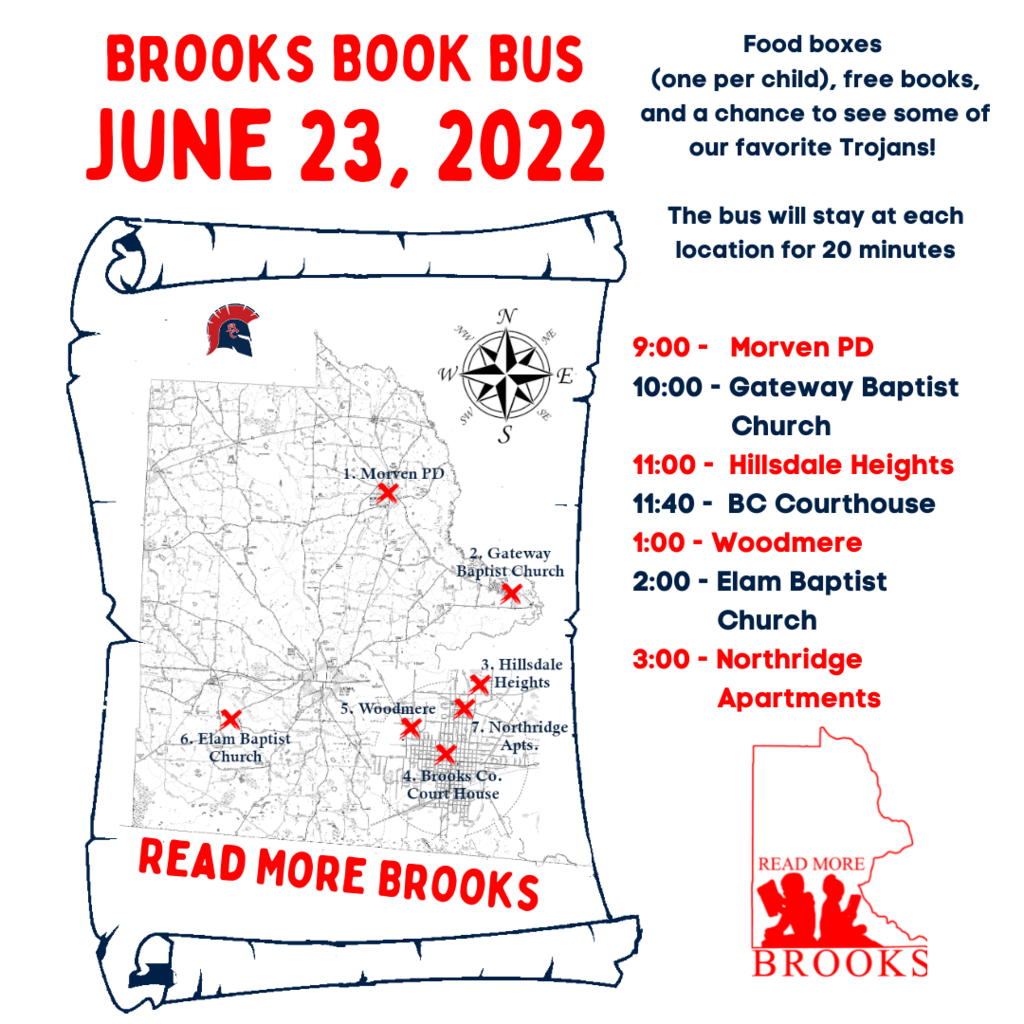 Brooks Co. Volleyball Youth Camp June 25th @ 9am - 1pm Brooks Co. High School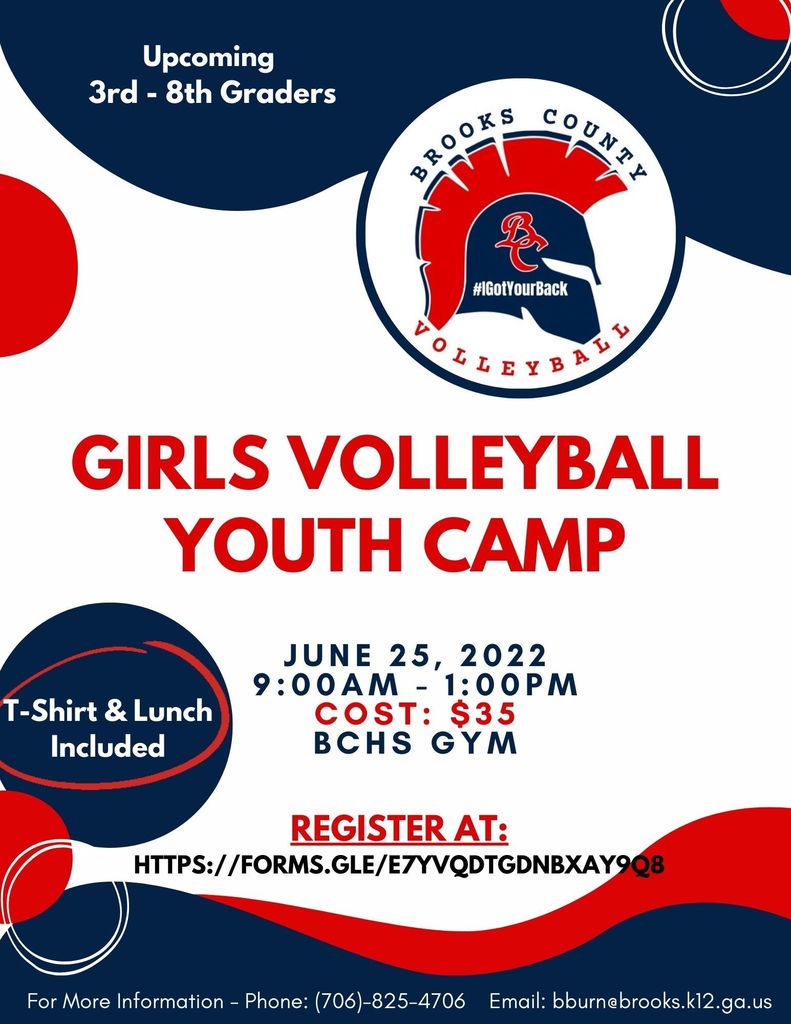 BCHS Summer Basketball Game BC v Highland 6:00 PM Brooks Co. High School Gym

Food & book delivery is today. The bus will stop for 30 minutes at each location. bit.ly/RMBthings

Check out our food and book delivery for Thursday, 6/9/2022. Food boxes will include packaged breakfasts and lunches and will be delivered on a first come, first served basis. bit.ly/RMBthings See you tomorrow! #readMoreBrooks #brooksBooksBus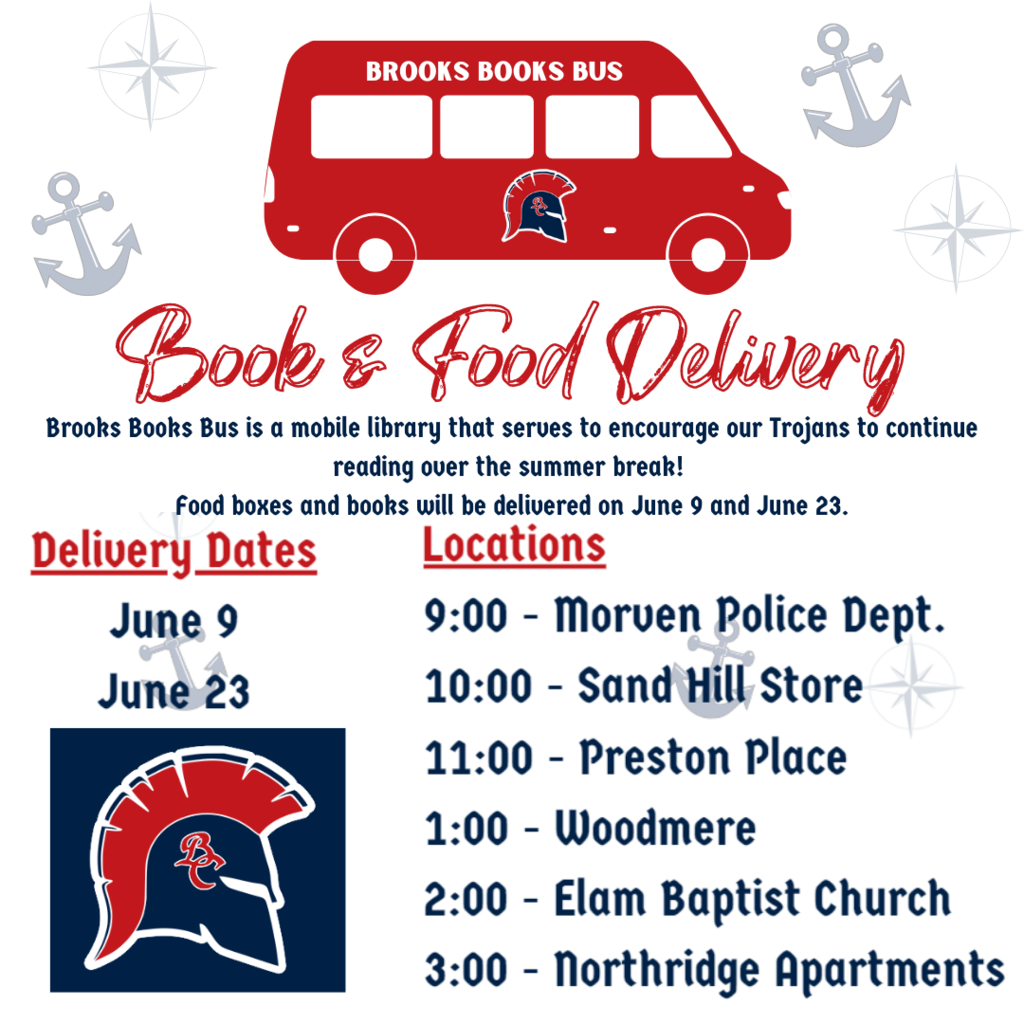 📚 We are delighted to open our media center Tuesday, Wednesday, and Thursday this week! Stop by and check out a book or two and help us #readMoreBrooks! 💙♥️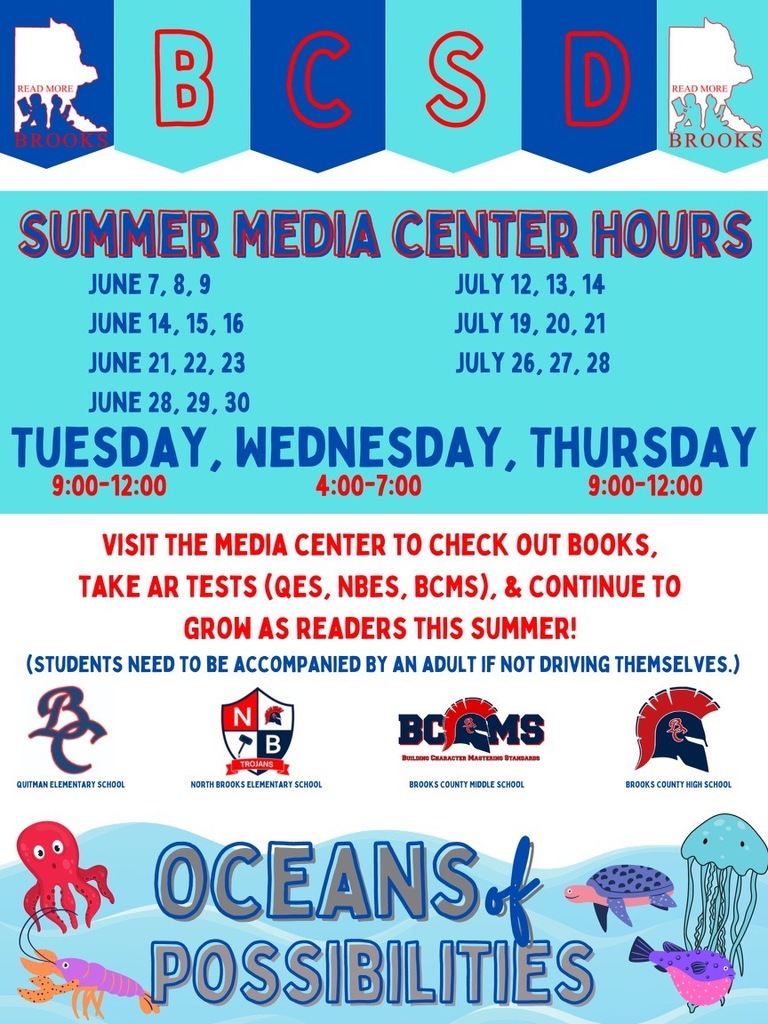 If you've stopped by the J.H. Wells Center or called us on the phone, chances are you were helped by one of our Directors of First Impressions - Takera Dennard and Kayla Brown. Takera and Kayla fulfilled thier #Pledge2Graduate with the Class of 2022 and will soon be taking their next steps into a new adventure. We said "see you later" with a breakfast in their honor and enjoyed meeting thier moms. Dr. Vickie Reed, Superintendent, presented Takera and Kayla with a $2000 scholarship to help with their college expenses. We will miss these two when they head off to college in the fall!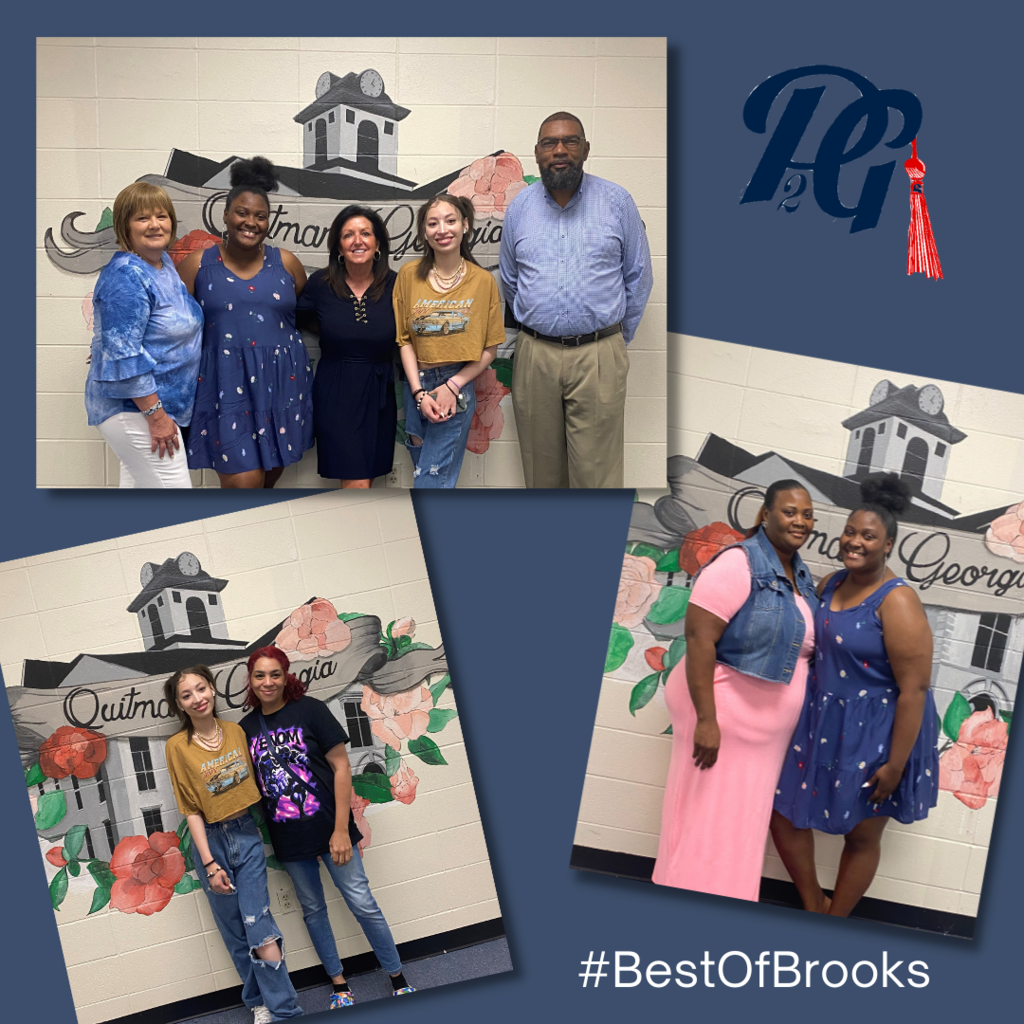 The FY 23 budget is set to be approved at the Brooks County Board of Education regularly scheduled board meeting June 28, 2022 at 6:00PM at the J.H. Wells Center for FY23 School Year. Public Hearings will be held at the JH Wells Center on June 2, 2022 at 11:00 AM and June 28, 2022 at 5:00 PM. To view the tentative budget, please click this link:
https://5il.co/1bh9p

Happy June, Trojans! Let's keep reading this summer. Our newsletter has some great information this month: bit.ly/readBrooksJune22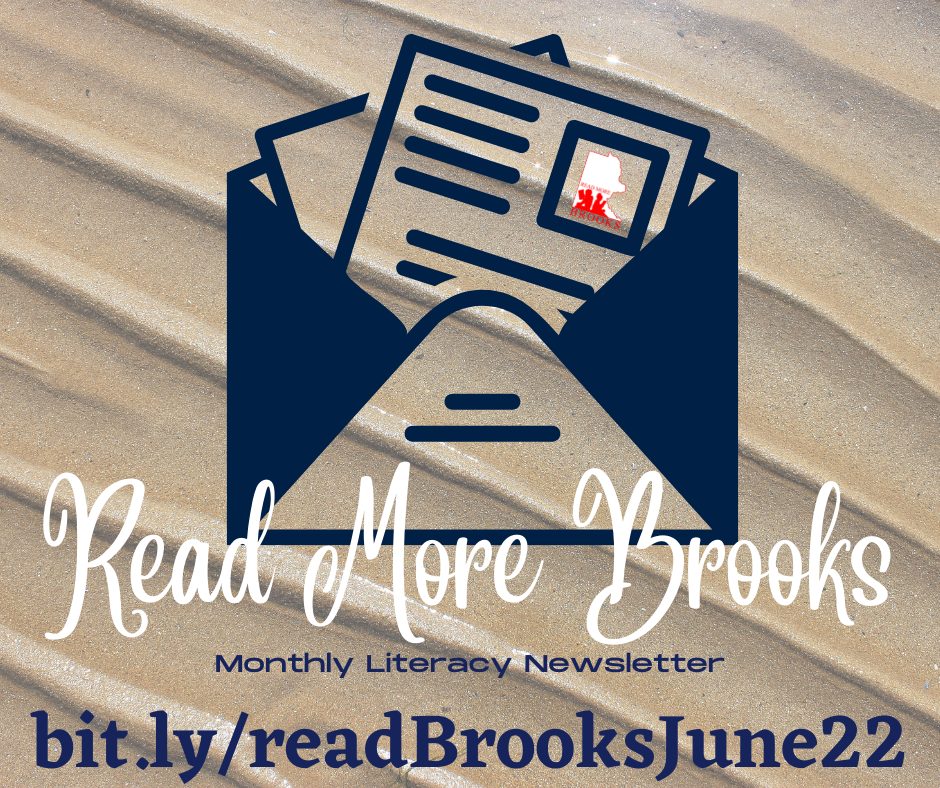 Brooks Books Bus will deliver food and books on June 9. Check out our bus route: bit.ly/RMBthings.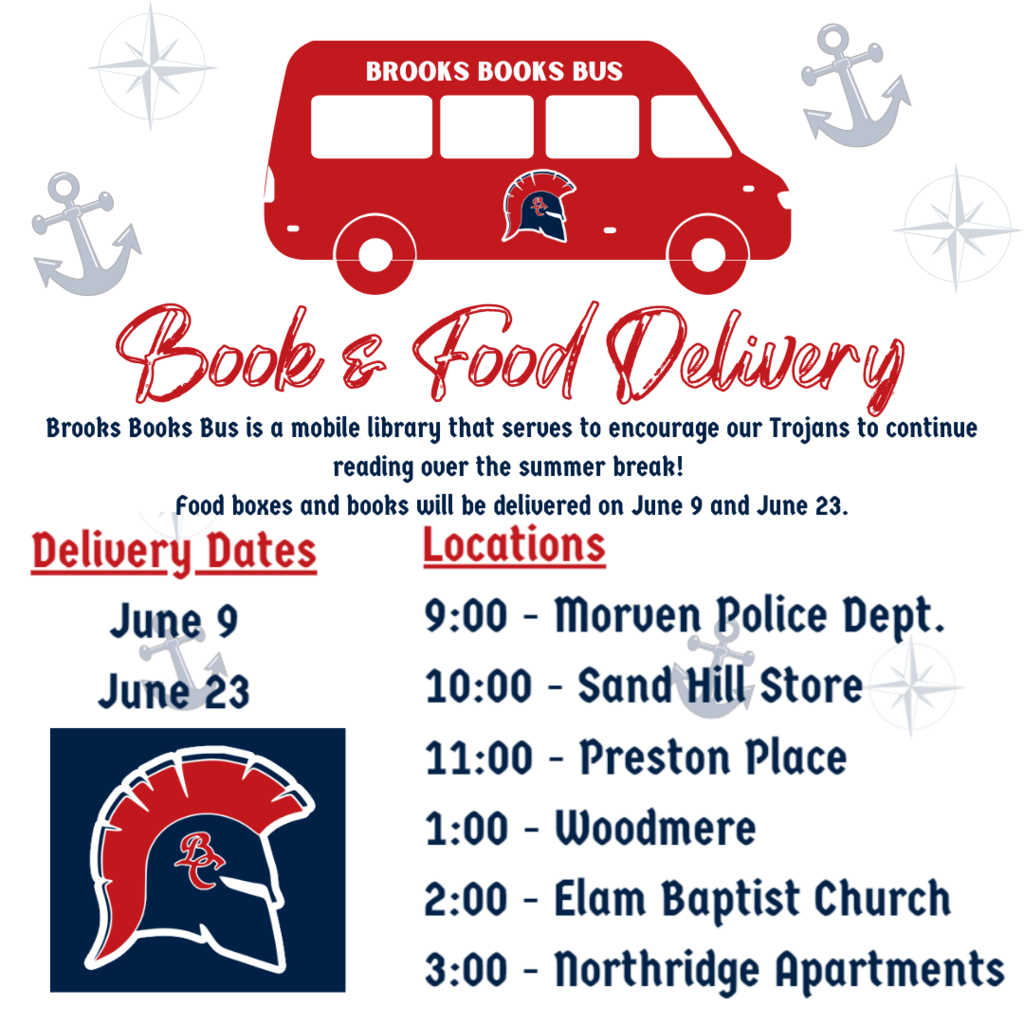 It's here…our beautiful baby grand piano for the Performing Arts Center! The piano purchase was made possible with funding from the Title IV Part A Student Support and Enrichment grant from the Georgia Department of Education. 🎼 #BestofBrooks #aetsedga @gadoefinearts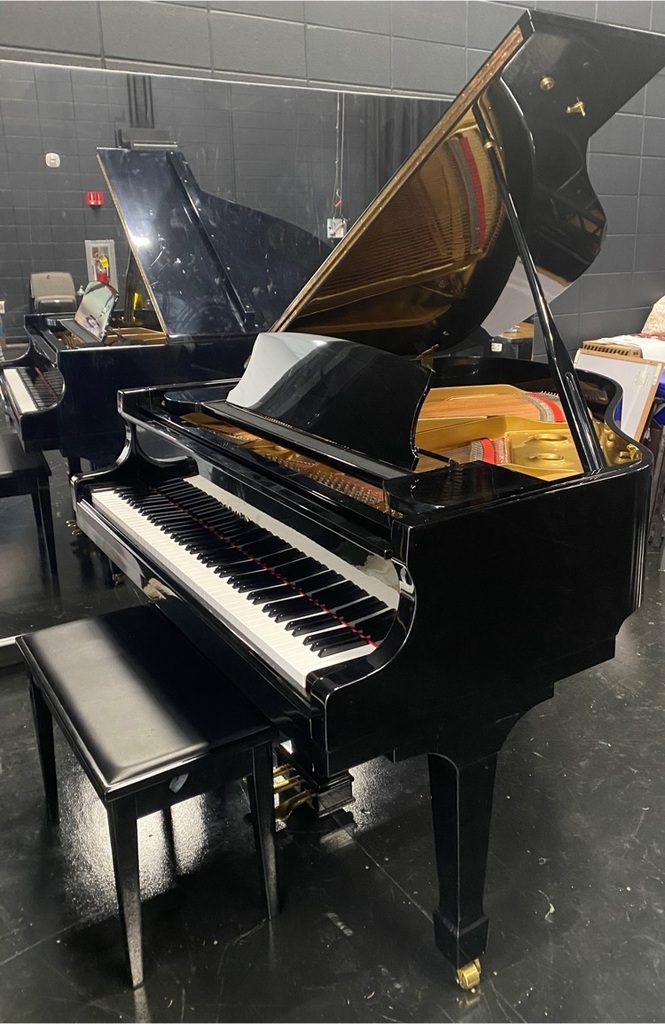 It's almost summer time and that means it's almost time to put up those locally grown veggies and fruits!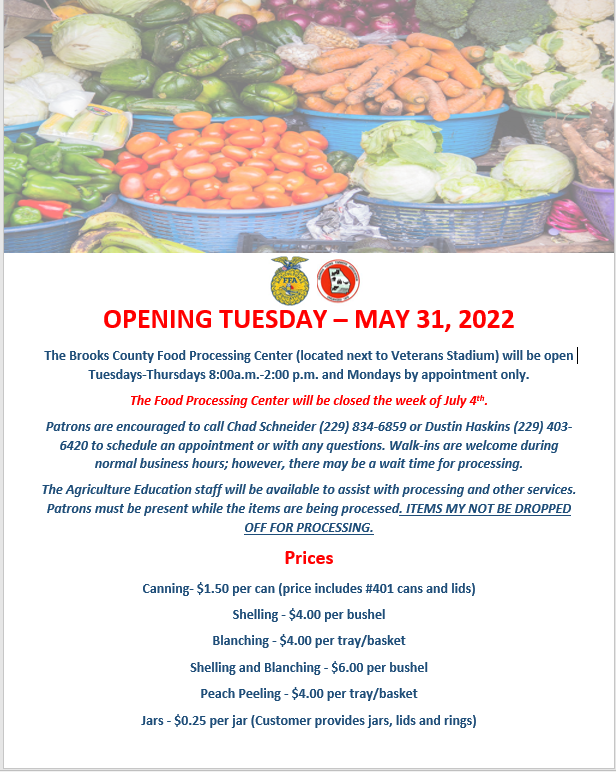 BC Football Schedules 2022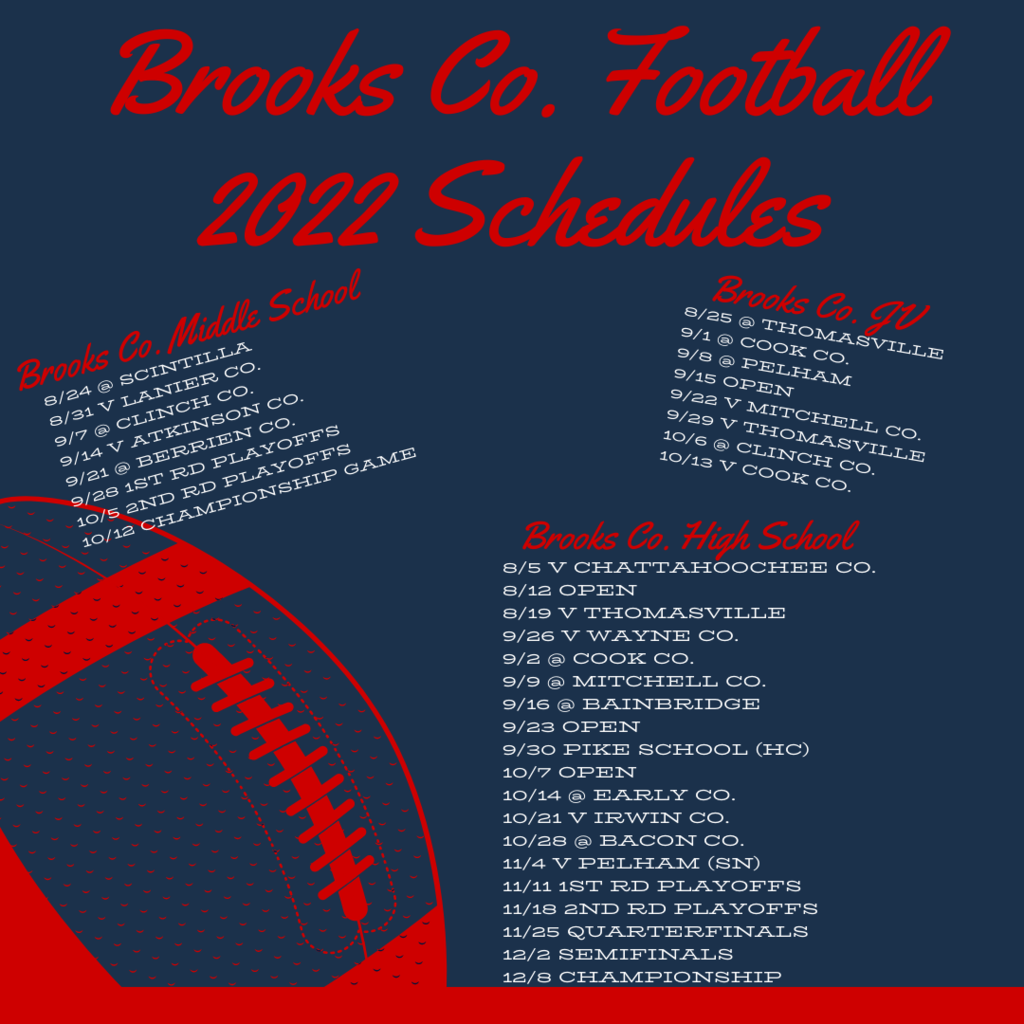 BC Football Spring Game Brooks Co. v Coffee Co. May 21st @ 7:30 Jardine Stadium 105 Bonwell Royal Rd. Douglas, GA 31533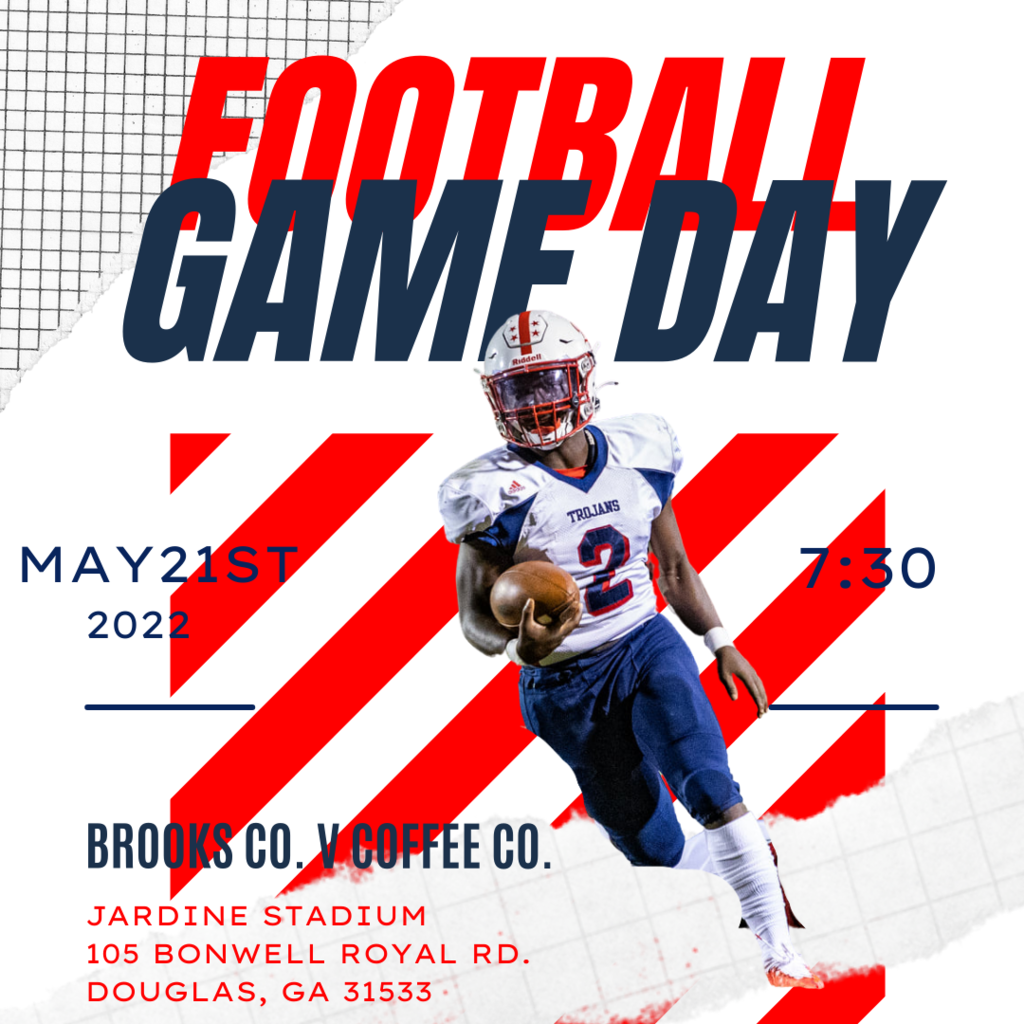 BC Football Spring Game May 21st @ 7:30 Coffee County