Lettermen Jacket deposit of $50.00 (Cash or Check Only) are due when the jacket is ordered.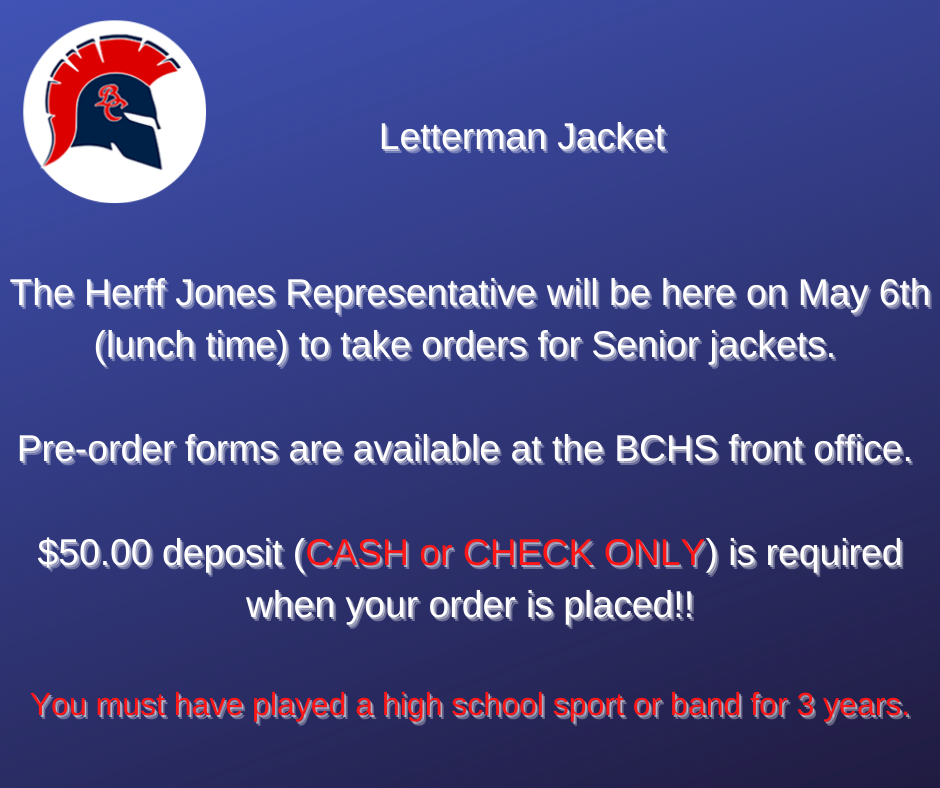 The start time for todays Brooks Co. v Clinch Co. has been pushed up to a 5;00pm start.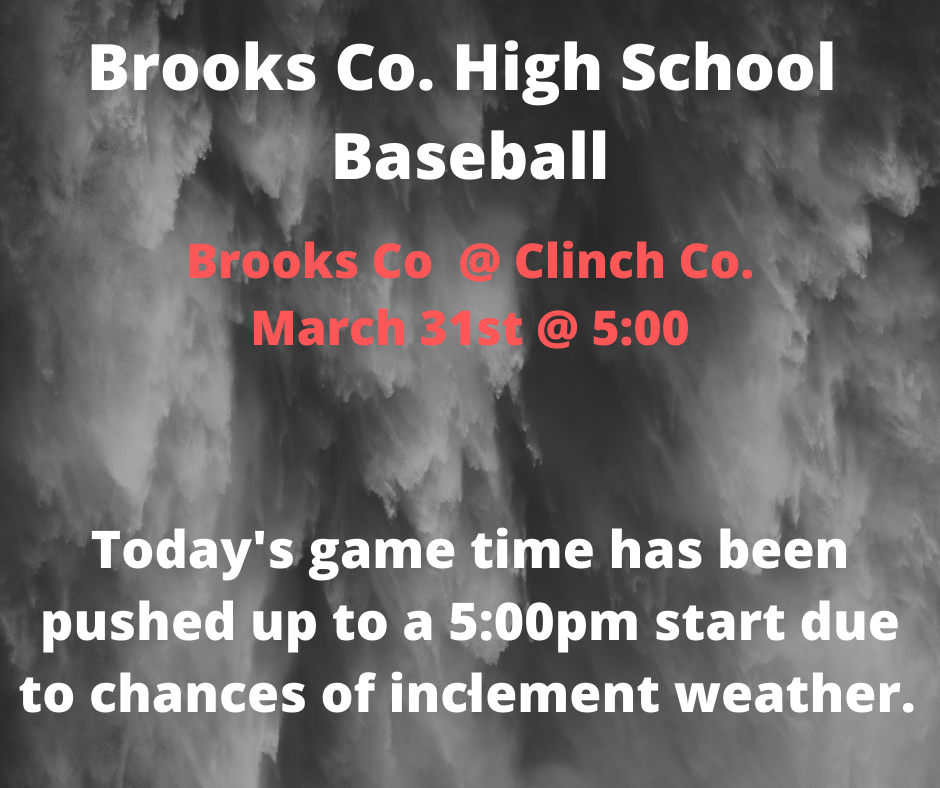 Todays game against Clinch Co. will be played tomorrow, March 31 due to incoming inclement weather.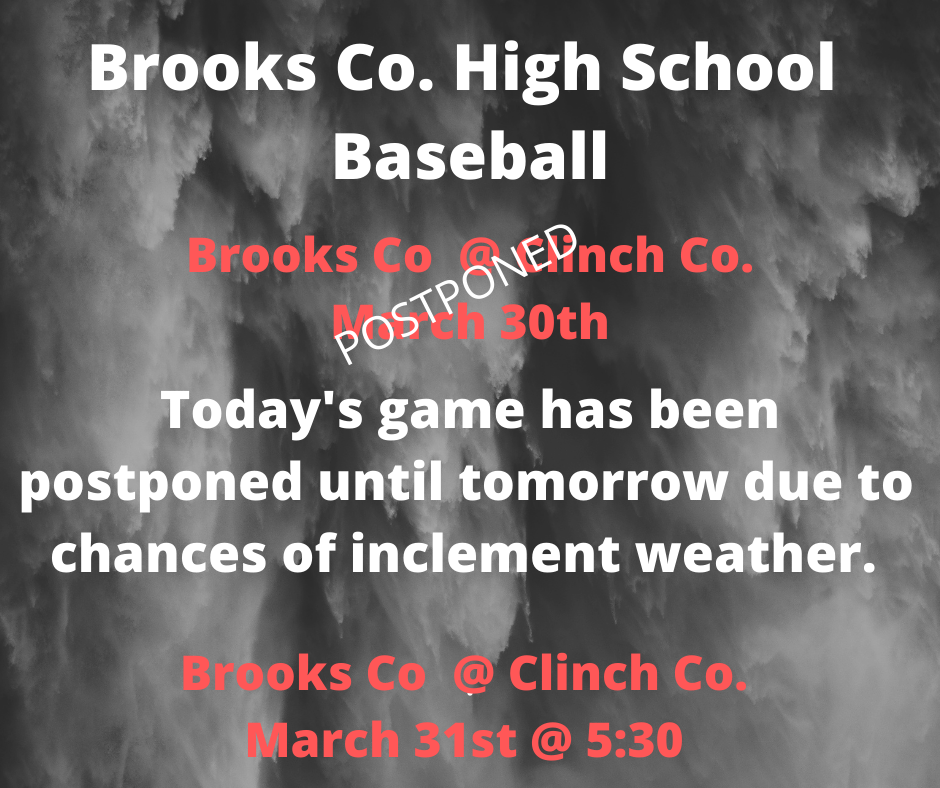 The BCMS BASEBALL game scheduled for today (3/18) has been postponed due to field conditions.


We will honor our Senior baseball players tonight at 5:30 with the game beginning at 5:45.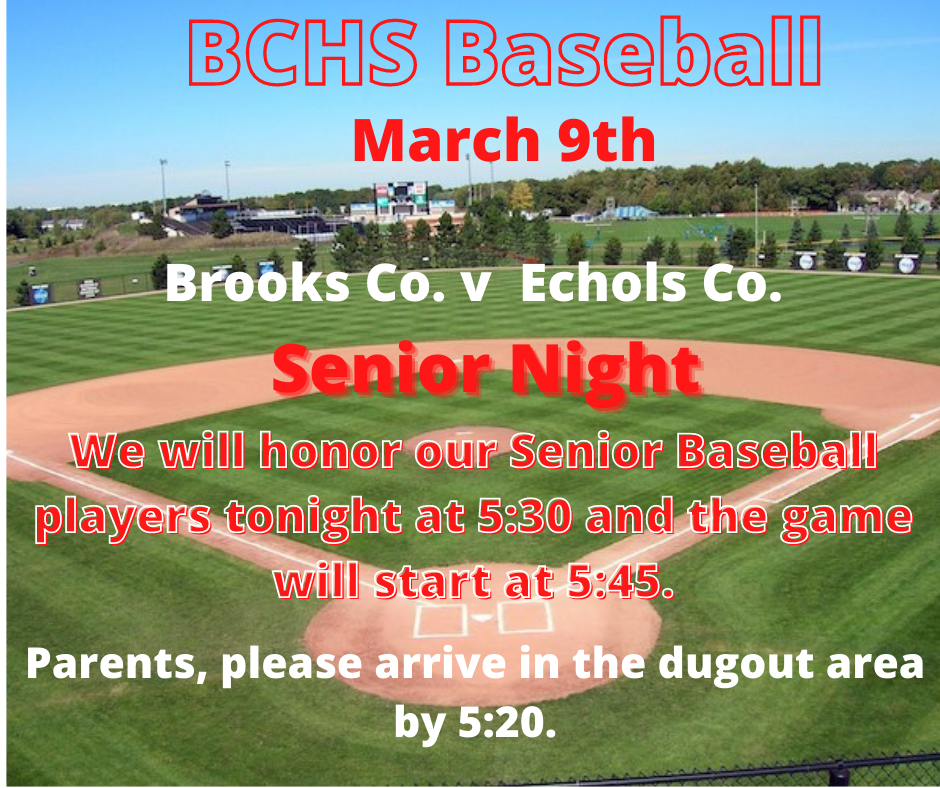 The BCMS Baseball game has been canceled for today.


Today's game is postponed due to field conditions.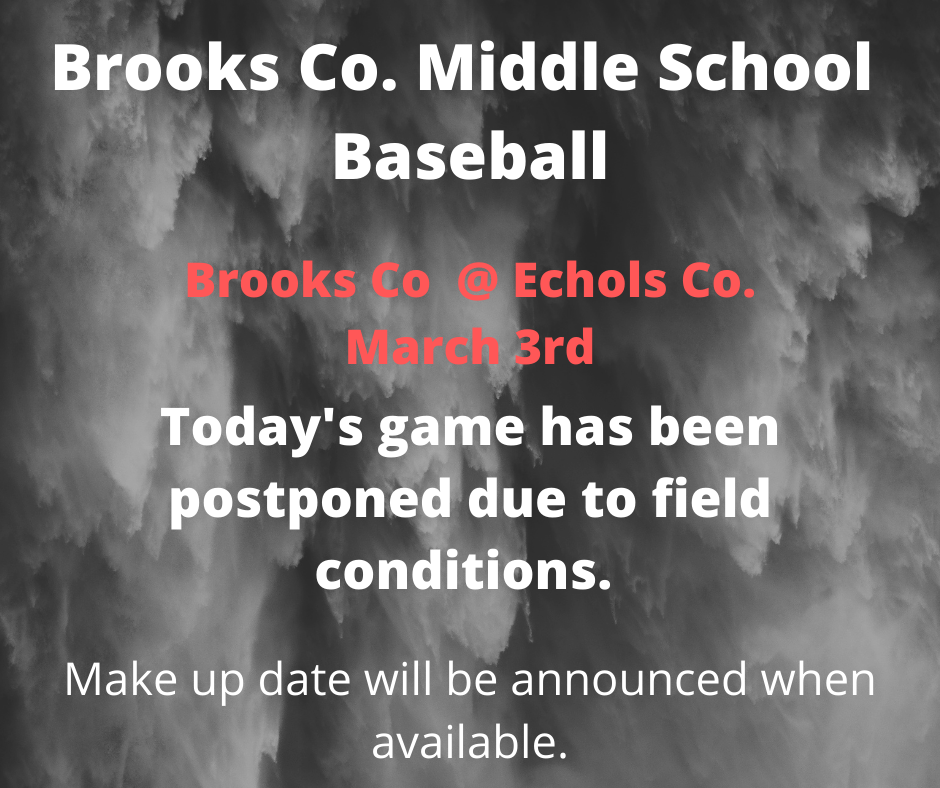 The BCHS Baseball Schedule has been updated for the game this week.