The start time for todays Brooks Co. v Clinch Co. has been pushed up to a 5;00pm start.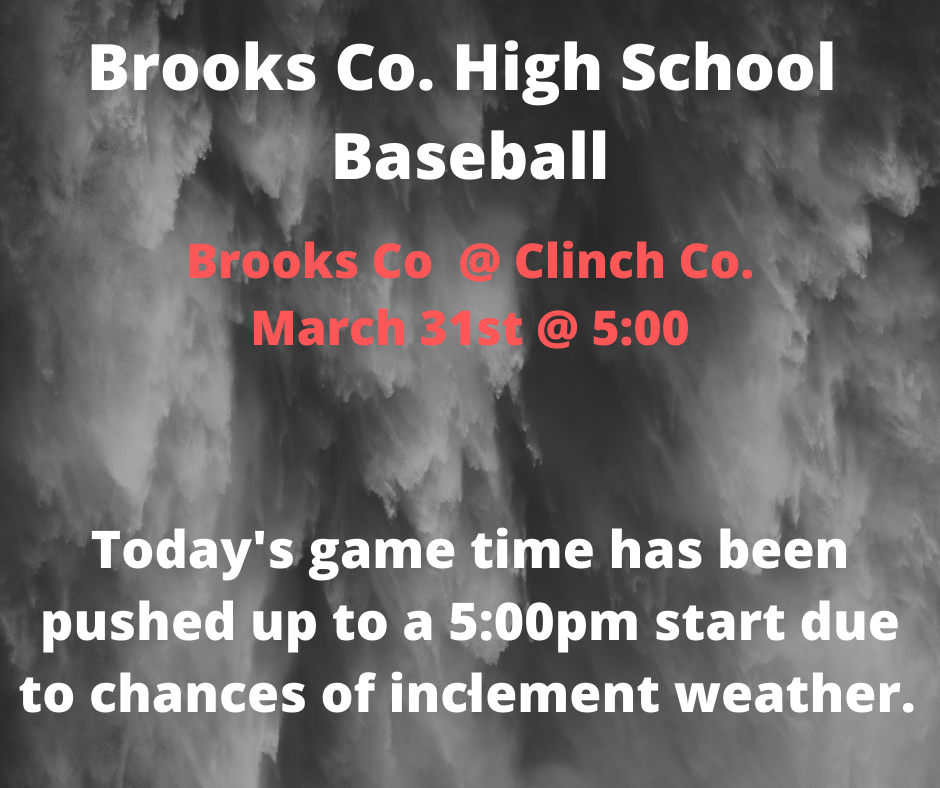 Todays game against Clinch Co. will be played tomorrow, March 31 due to incoming inclement weather.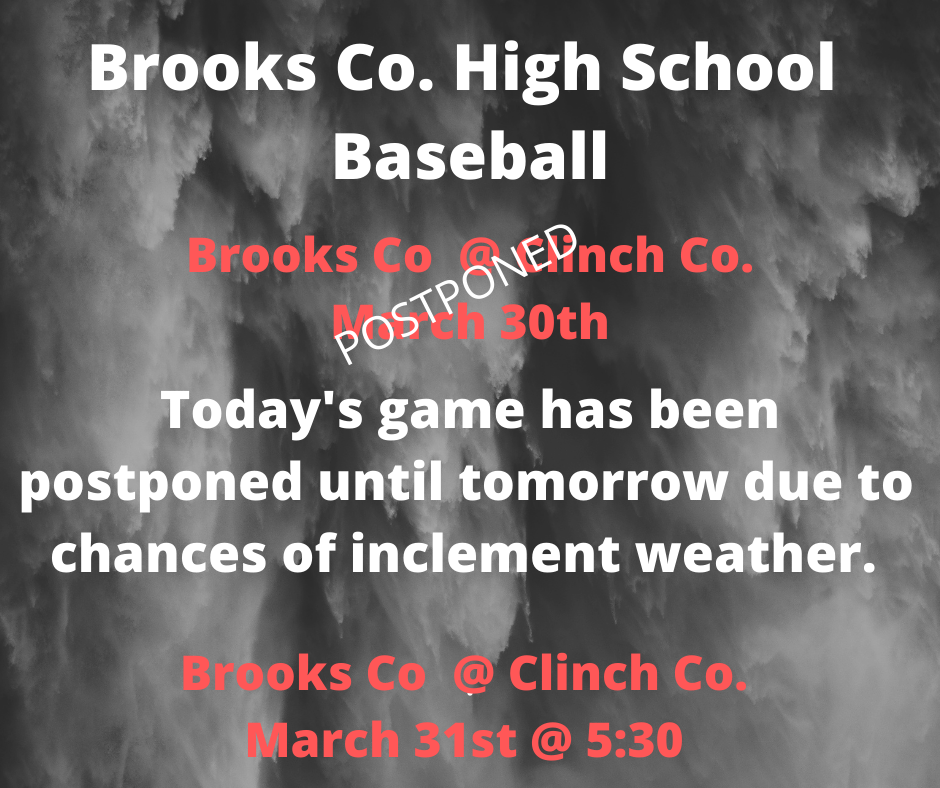 The BCMS BASEBALL game scheduled for today (3/18) has been postponed due to field conditions.


We will honor our Senior baseball players tonight at 5:30 with the game beginning at 5:45.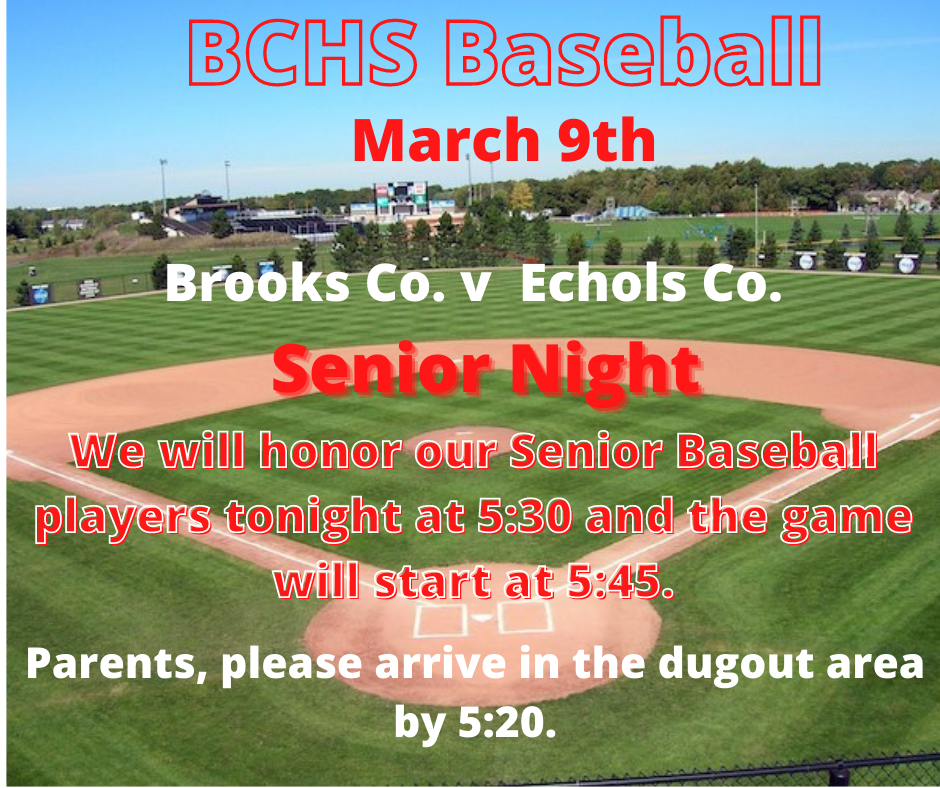 The BCMS Baseball game has been canceled for today.


Today's game is postponed due to field conditions.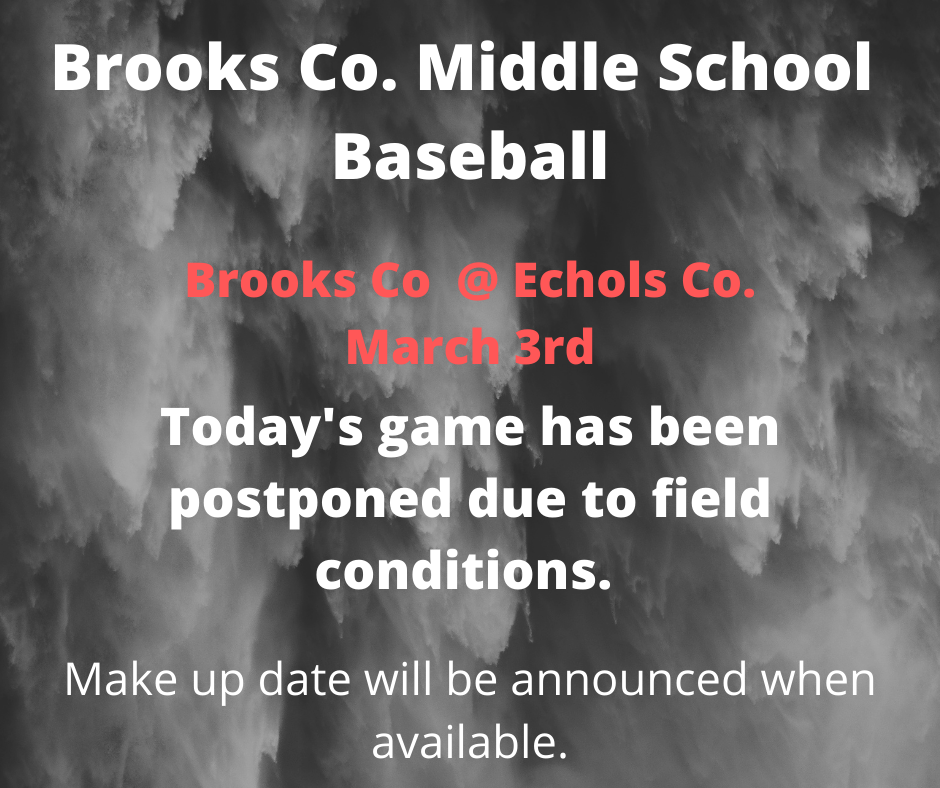 The BCHS Baseball Schedule has been updated for the game this week.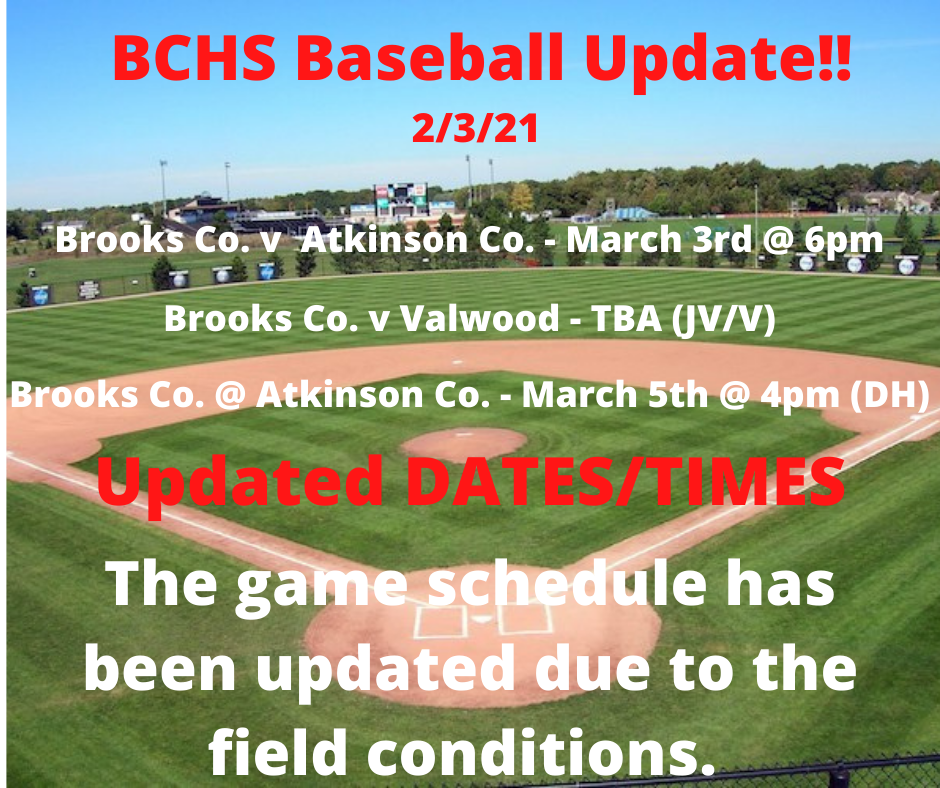 We have updated this weeks game schedule to avoid the anticipated rain showers.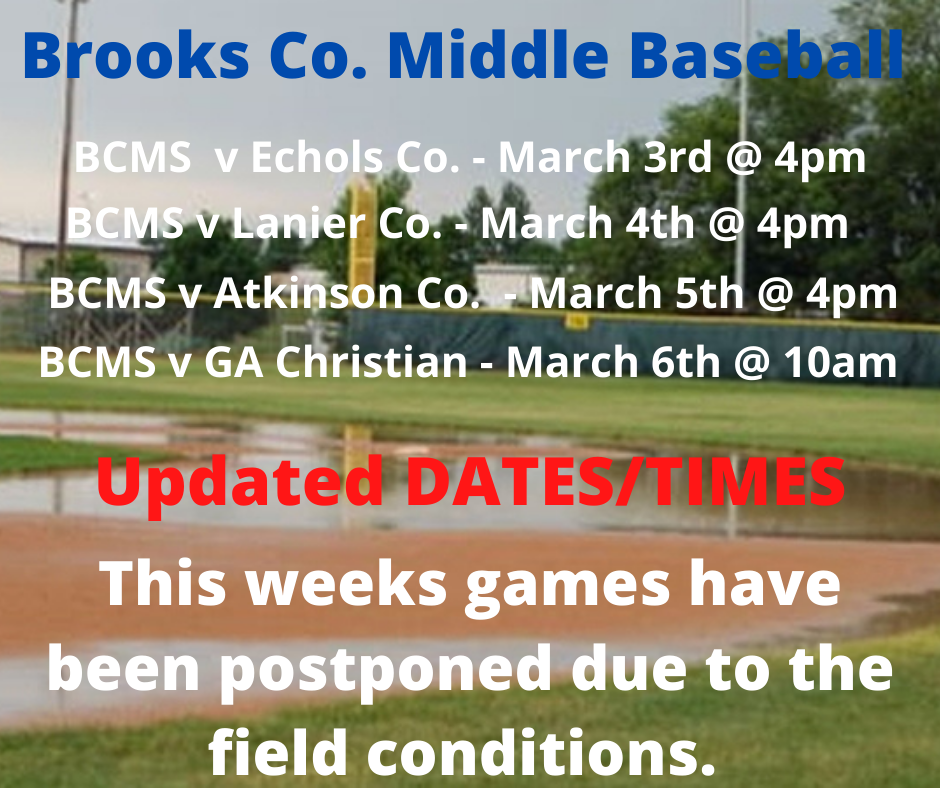 High School and Middle School Baseball Games for today have been postponed because of in-coming weather.

Trojan Baseball Update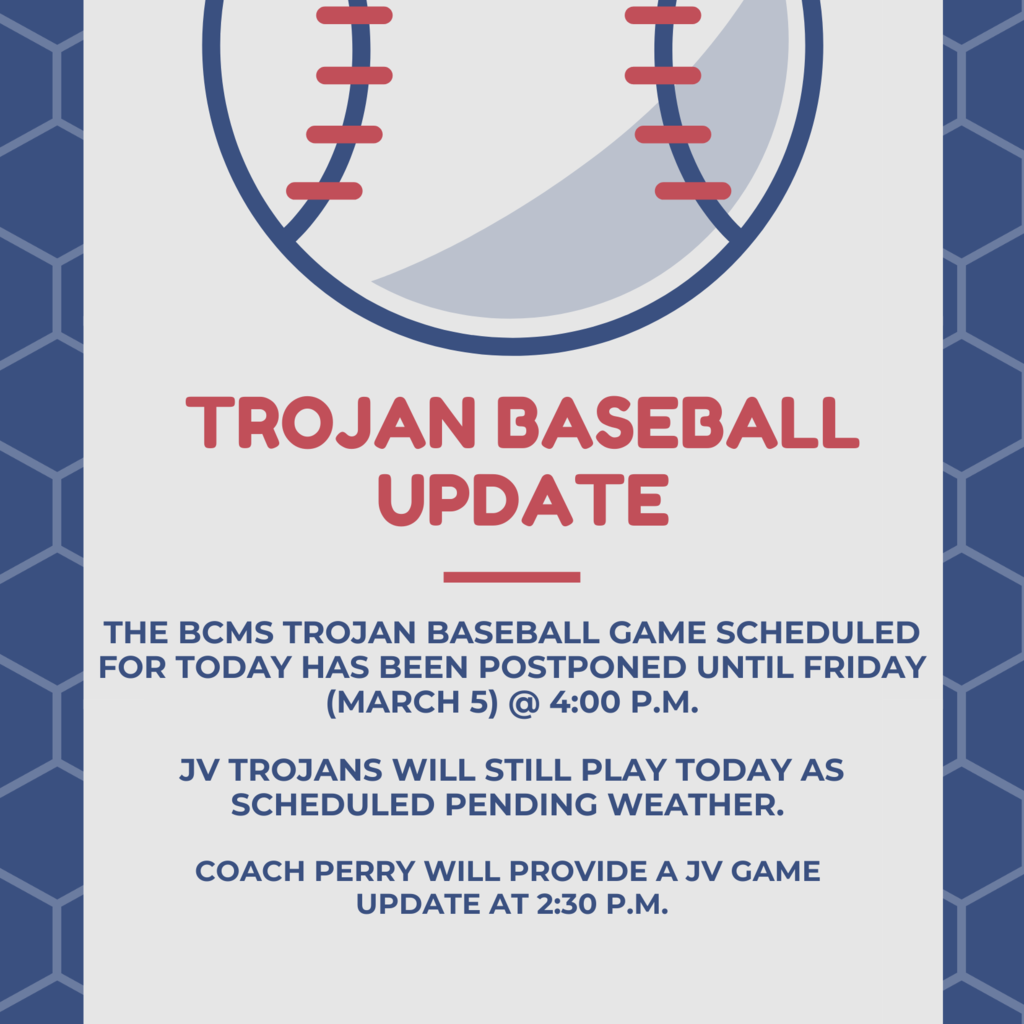 Brooks Co. Baseball Admission Prices 2021 Single Game - $5.00 Adults $3.00 Students Double Header - $8.00 Adults $5.00 Students

Tickets sales will be limited!!