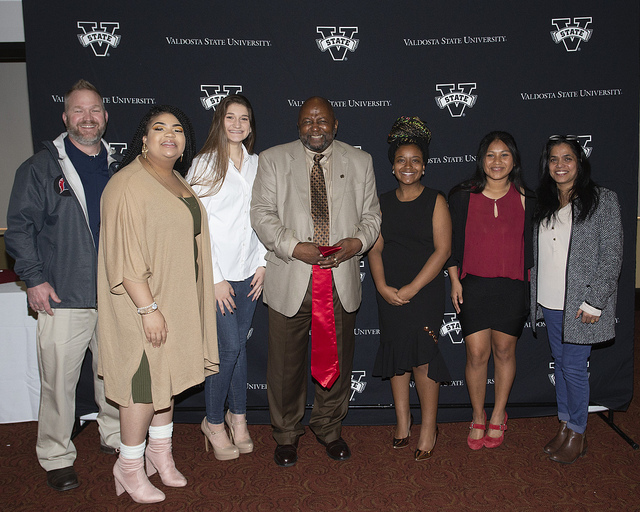 Sullivan Scholarship Winners
Tonja Healey
Tuesday, February 05, 2019
Brooks County High School Seniors Nelleah Shellman, Breanna Tinney, Marquel Harrison, and Jennifer Jimenez have been awarded the Sullivan Scholarship. The scholarship recipients were recognized at the recent Sullivan Education Summit, a gathering at VSU that included high school parents, superintendents, principals, teachers, and counselors, as well as higher education administrators, faculty, and staff. The event assisted new Sullivan Scholars and their families in the coming transition to college and also explored strategies for bringing quality teachers to rural areas and ensuring all rural students succeed.
The VSU Sullivan Scholar Program provides a debt-free college experience for participants and covers all college-related expenses, including tuition, books, housing, and meals. The amount given to each student varies depending on the additional financial aid, such as the HOPE Scholarship or Pell Grant, that he or she receives. Participants will also receive a $400 stipend each semester while in college.
If participants choose to teach at a rural school in Georgia after graduating from VSU, they will receive a $2,500 stipend per year for their first two years of teaching.