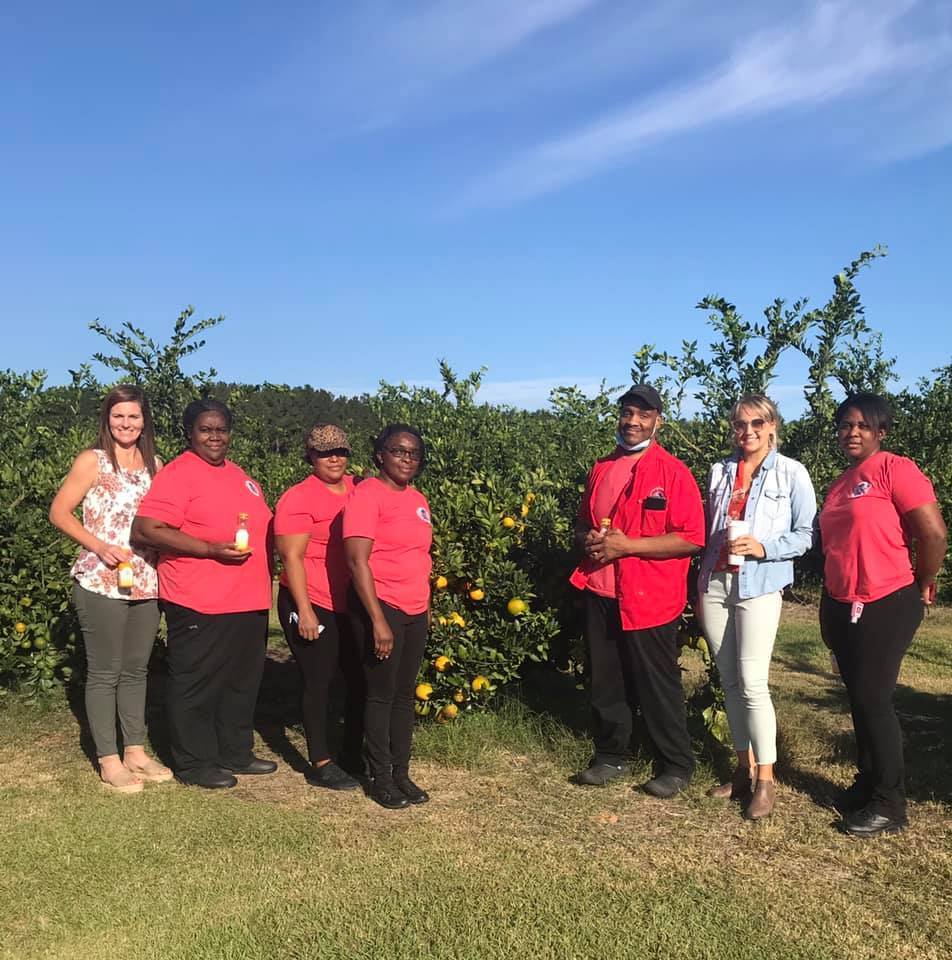 Locally Grown Item Coming Soon!
Tonja Healey
Wednesday, October 21, 2020
The School Nutrition Department of Brooks County Schools went on a mini field trip to visit Mrs. Patti Niewoehner and her beautiful satsuma trees. Schools will be tasting satsumas throughout the season that are locally grown in Dixie, GA. Satsumas are in the mandarin family. They are easy to peel, seedless, and have a fantastic flavor! Both virtual and traditional students will have the opportunity to try satsumas this season. Thank you to Mrs. Niewoehner for hosting our tour! Pictured left to right is Maurie Tarpley, Harriett Mobley, Teresa Gray, Katrina Martin, Paul Brown, Chynna Silvernale, and Takesha Baker.