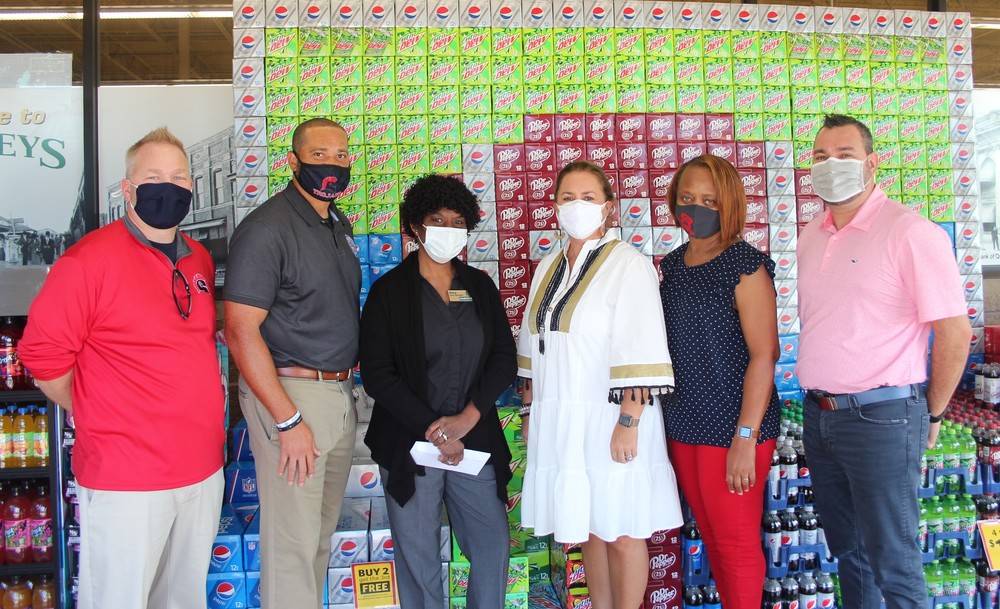 Thank You Harveys Supermarket!
Tonja Healey
Saturday, September 19, 2020
Mary Seay, manager of our local Harveys Supermarket of Quitman, recently presented our K-12 school principals a Harveys' gift card donation. Principals will use the generous donation to purchase things for students and staff. Accepting the gift card on behalf of Brooks County Schools students and staff was Brooks County High School Principal Chris Chastain, Delta Innovative School Principal Lamar Thomas, Harveys Manager Ms.Seay, North Brooks Elementary School Principal Tina Nunn, Brooks County Middle School Principal Christine Freeman and Quitman Elementary School Principal Cisco Diaz.