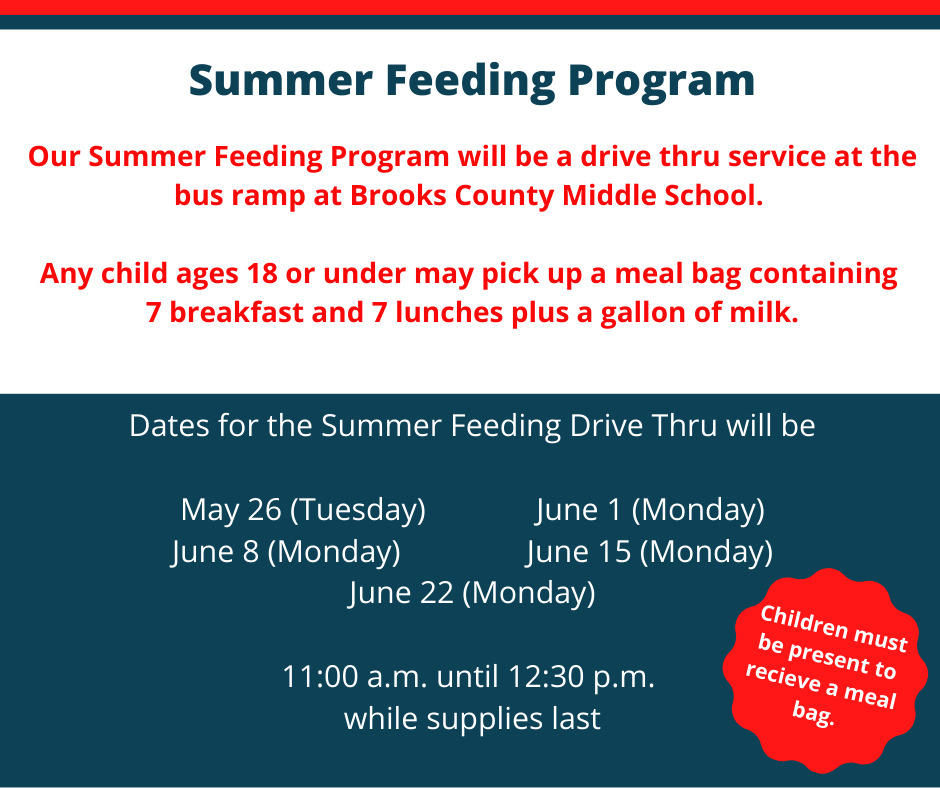 SFP begins tomorrow!
Tonja Healey
Monday, May 25, 2020
The Summer Feeding Program for Brooks County Schools will begin on Tuesday, May 26. This service is provided by the School Nutrition Department. Meal service will be a drive thru at Brooks County Middle School. Any child 18 years or younger may pick up a meal bag. Each meal bag will contain 7 breakfast and 7 lunches plus 1 gallon of milk. Service hours are 11:00 a.m. until 12:30 p.m. or until bags are distributed. Other dates for the Summer Feeding Program are June 1, June 8, June 15, and June 22. There are no income requirements nor registration required.