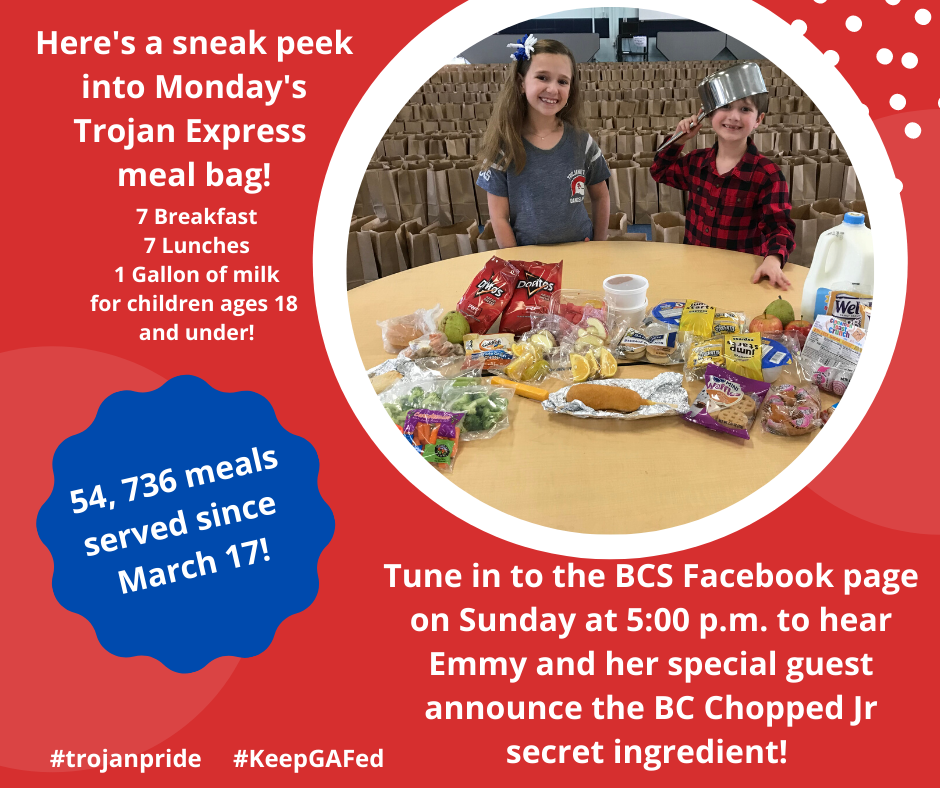 Check out this sneak peak!
Tonja Healey
Saturday, May 09, 2020
The Trojan Express will roll on Monday - May 11 with 7 breakfast, 7 lunches, and 1 gallon of milk for children ages 18 and younger. We will announce the secret ingredient for BC Chopped Jr on Sunday at 5:00 p.m. on the Brooks County Schools Facebook page.
#trojanpride #KeepGAFed