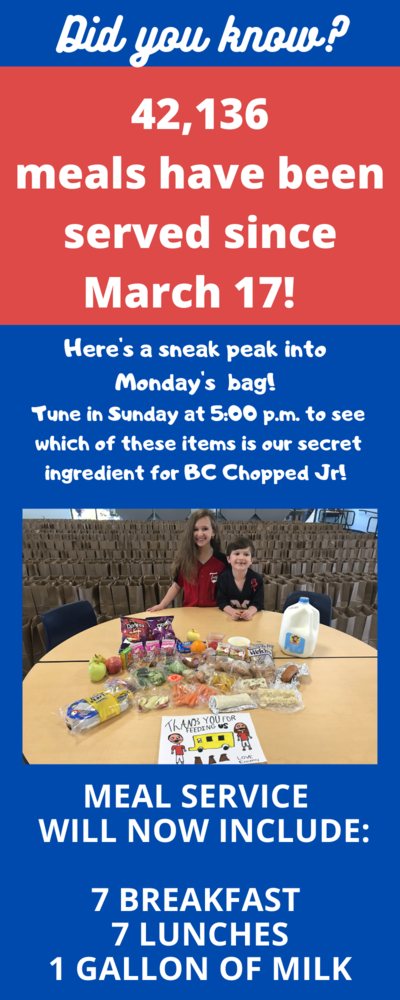 Click the link to get a sneak preview!
Tonja Healey
Saturday, May 02, 2020
We are proud to have served 42,136 meals since March 17! Beginning Monday, each bag will contain 7 breakfast and 7 lunches plus a gallon of milk for each child ages 18 and under. Tune into the Brooks County Schools Facebook page on Sunday at 5:00 p.m. to hear the secret ingredient for this week's BC Chopped Jr. competition!