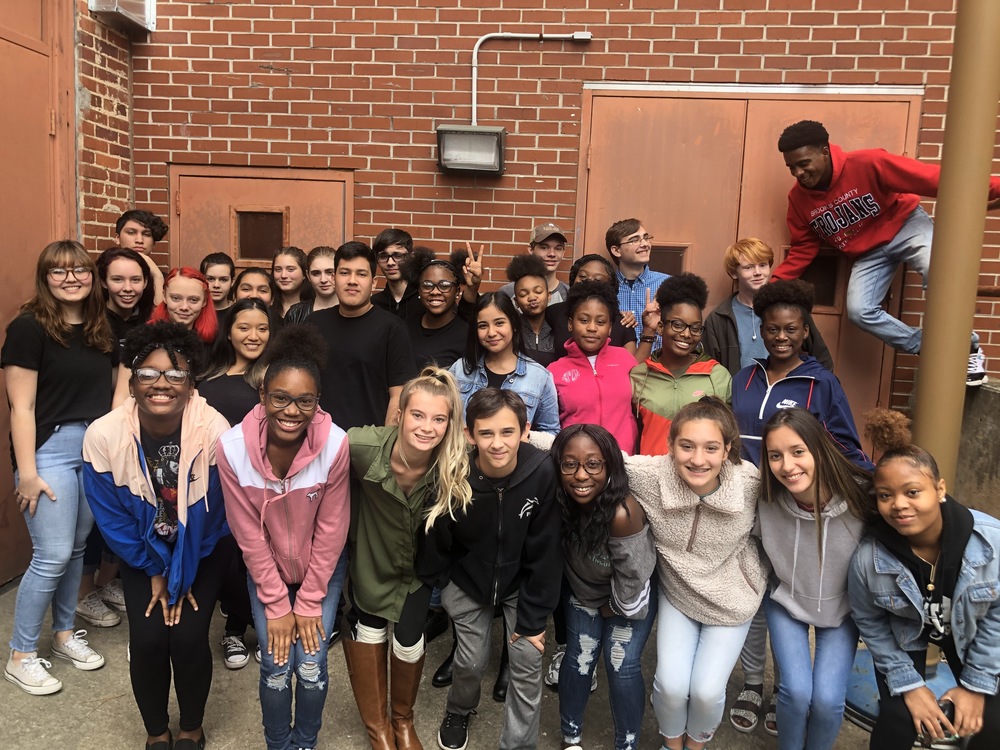 JumpStart Theatre Program Partnership with BCMS
Tonja Healey
Monday, April 13, 2020
Brooks County Schools was recently notified that Brooks County Middle School has been chosen by Alliance Theatre as a JumpStart Theatre program as a Year 2 (2020-2021) and Year 3 (2021-2022) partner. This partnership will enable Brooks County Middle School to have a fully functioning middle school drama program culminating with a production of a musical in the spring of 2021 presented in both Quitman and Atlanta. This program will allow middle school students to transition directly into the high school drama program.
Schools are chosen based on a rigorous application process and site visit. The application process was led by Lindsay Herring, dance and drama teacher at Brooks County High School. JumpStart Theatre provides participant schools with materials, budget, and training support (valued at $12,000 annually) to produce one full-scale musical production a year. The program engages existing teachers who are trained through a series of three "bootcamps," covering all areas of musical theatre production. The teacher teams also receive ongoing coaching from a trained mentor, empowering them to guide their programs independently. Students are involved in every aspect of the production: performance, costumes, sets, and design.
Teams mount at least two public performances for their schools and communities, and come together with the other teams and their students in an annual showcase that includes a selected musical theatre number from each school.
Each production will draw from MTI's Broadway Junior series, which adapts classic and contemporary musicals into one-hour editions, suitable for middle-school performers. Each show also comes with a kit that supplies teachers with all the resources that they will need to direct, choreograph, and teach the show's music.
Pictured are Brooks County High School drama students who are eagerly awaiting for our new Brooks County Middle School theater program to begin.