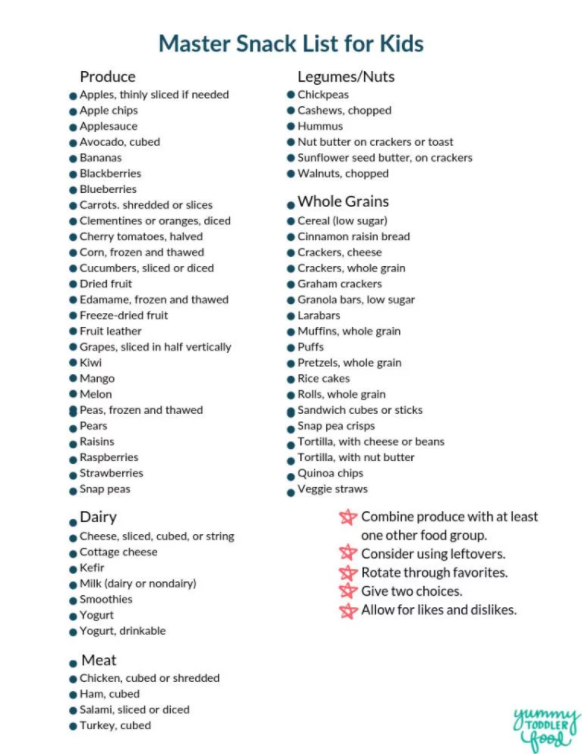 Snacking Tips for Parents
Plan ahead and buy healthy snacks when you shop. You will save money and make healthier choices than if you or your kids are buying snacks on the go.
Provide kids with choices and make those choices nutritious.

Pre-portion your child's snacks into small plastic bags to grab on the go.

Combine snacks from at least two food groups to pack more nutrients into your child's diet... it will be more filling and it will hold them over to the next meal.

And remember... space snacks far enough between meals so appetites are not spoiled!