Kindergarten registration information for PreK students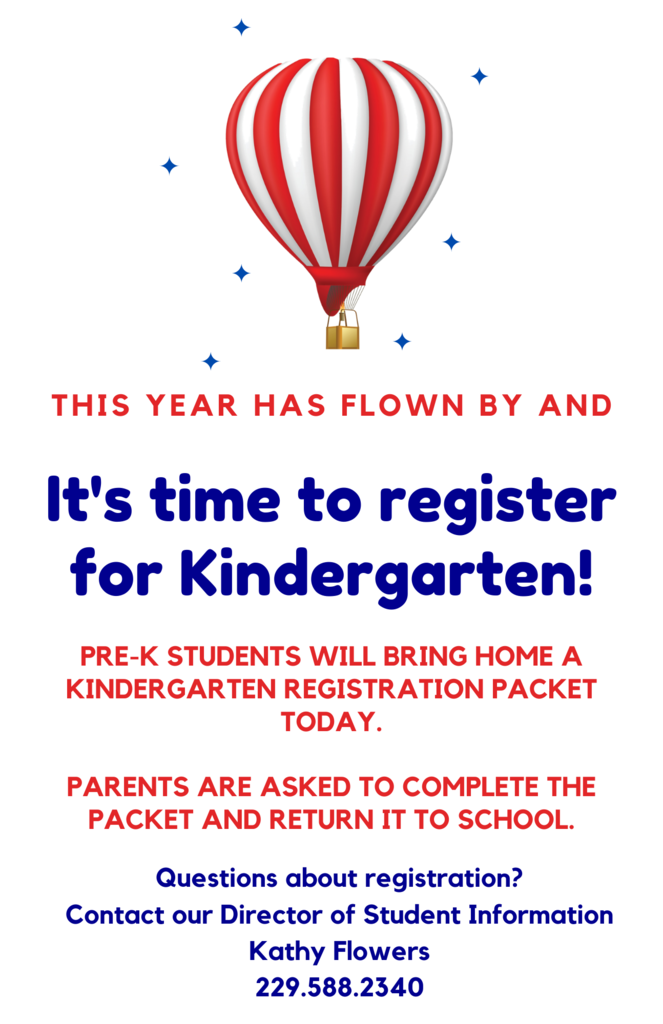 Spring Picture Day is tomorrow, March 3, 2021! Remember to bring your best smiles!

Please Join Us!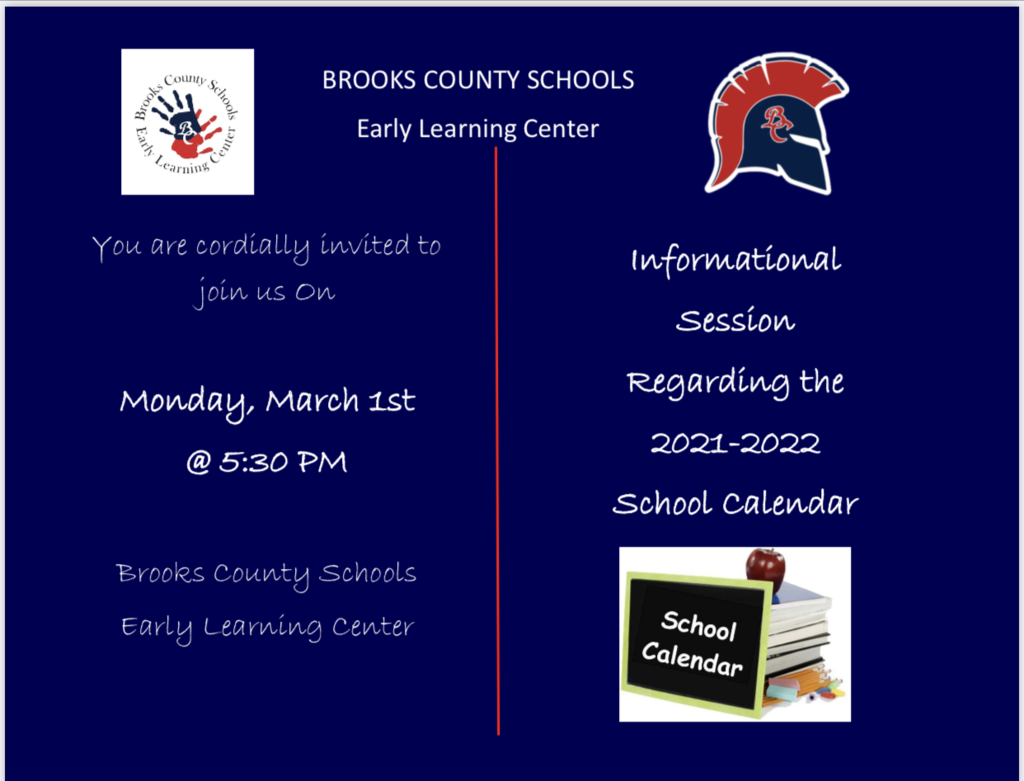 Due to inclement weather and road conditions, we will not have ECHOES this afternoon. We plan to resume our normal schedule tomorrow.



December Reminders!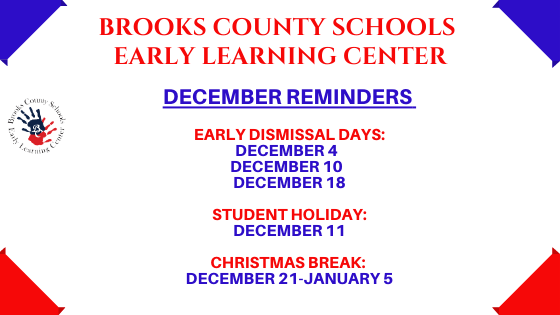 Due to the inclement weather expected to come through our area today during the after school hours, ECHOES will be cancelled today - October 29. Students will ride their normal buses home. We will resume our normal schedule on Monday - November 2. If you have questions, please contact the site director at your child's school.



Homecoming is the week of October 19-23rd. The following are the dress up days for the ELC. LET'S GO TROJANS!!!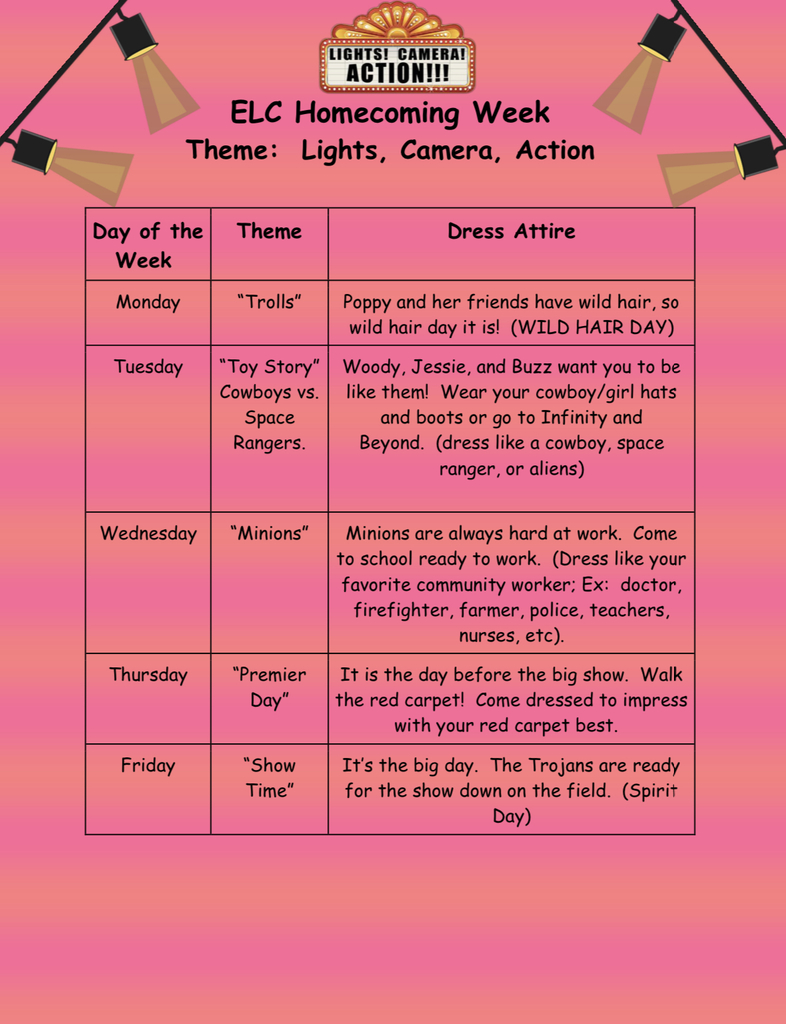 Early Release Information for the Early Learning Center's PreK Classes on October 9th: Shuttle buses will depart at 11:00 a.m. for QES and NBES. Car riders will be dismissed at 11:10 a.m. Enjoy your Fall Break on October 12! We will resume our normal schedule on October 13.

Brooks County needs your help! We are in danger of not getting the federal funding we deserve. Please take 5 minutes to fill out the Census for everyone in your household today. It's quick and completely confidential! To complete your Census, Call 844-330-2020, or go online to my2020census.gov

Just a reminder, time is ticking. Please take 5 minutes to fill out the Census for everyone in your household today. To complete your Census, Call 844-330-2020, or go online to my2020census.gov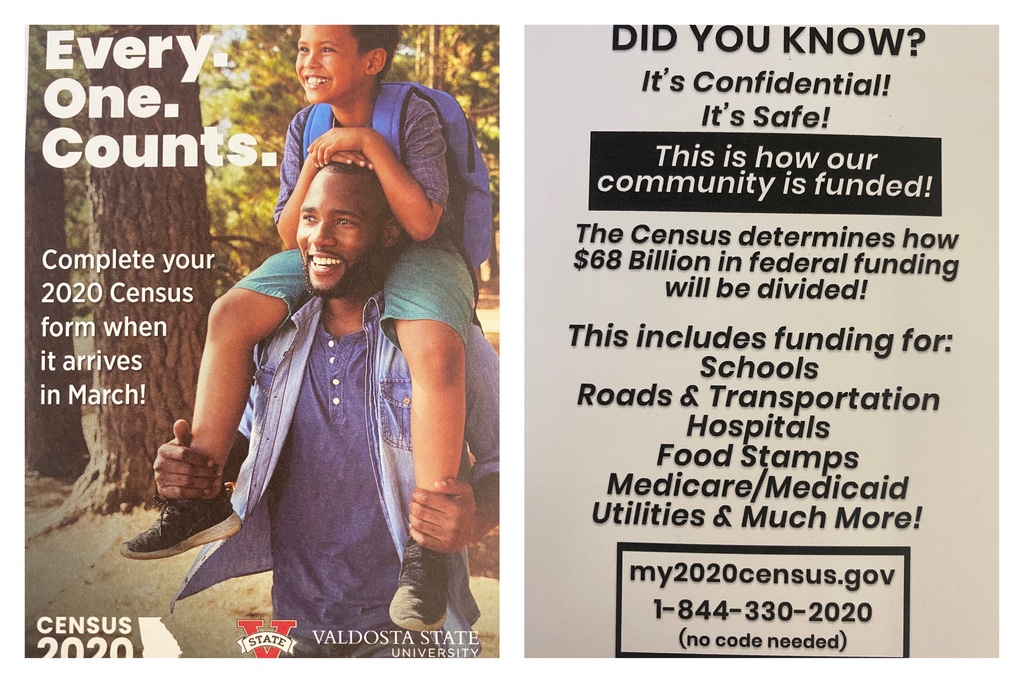 Brooks County needs your help! We are in danger of not getting the federal funding we deserve. Please take 5 minutes to fill out the Census for everyone in your household today. It's quick and completely confidential! To complete your Census, Call 844-330-2020, or go online to my2020census.gov