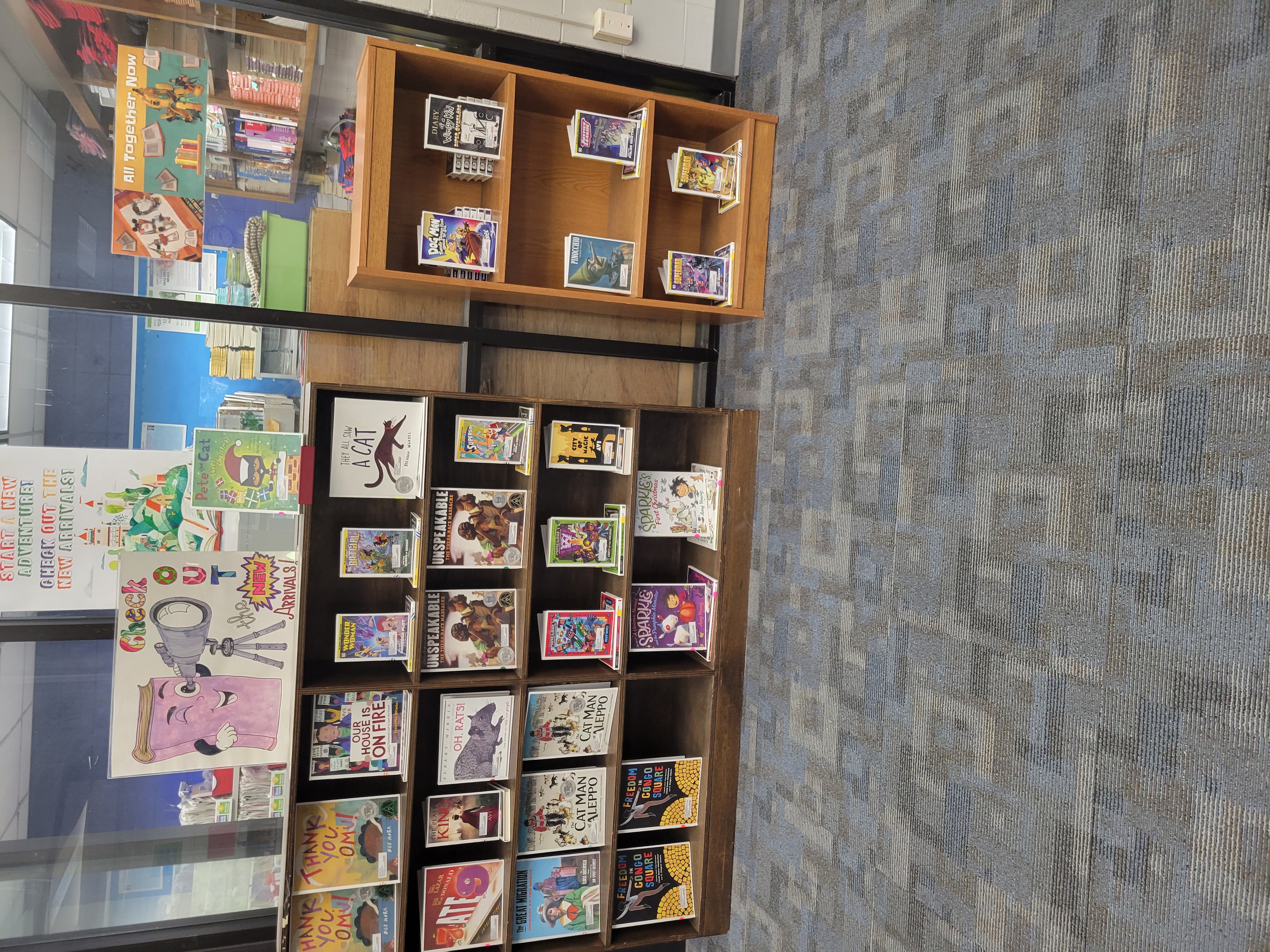 Our library has a full time media specialist. Mrs. Chartier has been in this position since 2010.
Our library is open from 7:45 AM - 2:30 PM Monday through Friday. It is accessible to all students.
With a collection of over twenty thousand books, and a variety of genres and reading levels, there are plenty of choices for children to explore. Our goal is to increase a love of reading for pleasure as well as for educational purposes.
Opportunities exist for students to become helpers, and I look forward to assisting them with learning new skills. These skills are translateable to real world activities.
We also have a few books in Spanish for beginning readers and parent resources.