NBES: Today, 12/8, we will early release at 1:00 pm. Also, ECHOES will be in session today from 1:00-4:15. Tomorrow, 12/9, is a student holiday.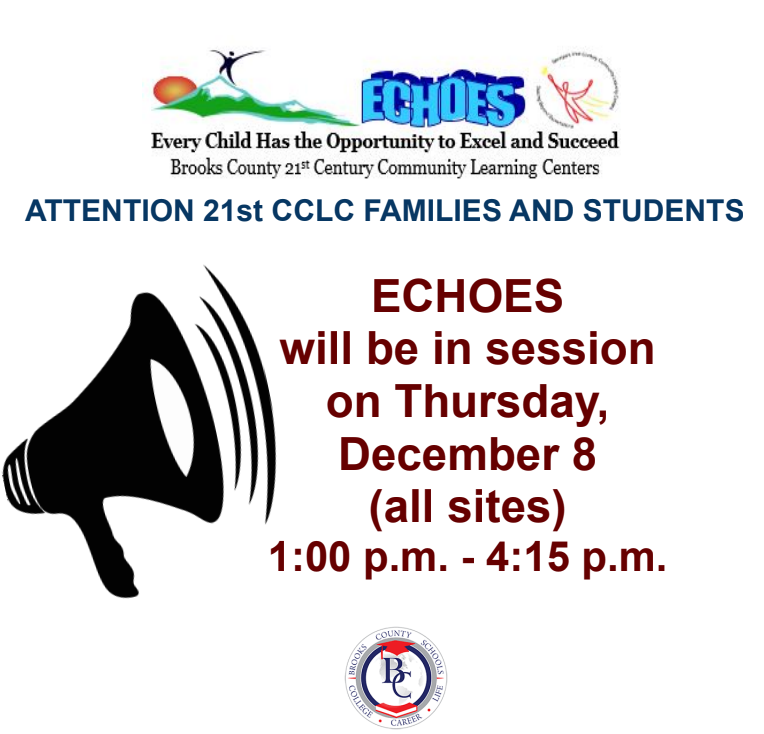 NBES: Tomorrow, Wednesday, 12/7/22, is Picture Retake Day. Retakes are available for all students who were absent on picture day, or students who want to retake their original picture. Pictures will be taken first thing in the morning, and these photos will be used for the yearbook. Thank you!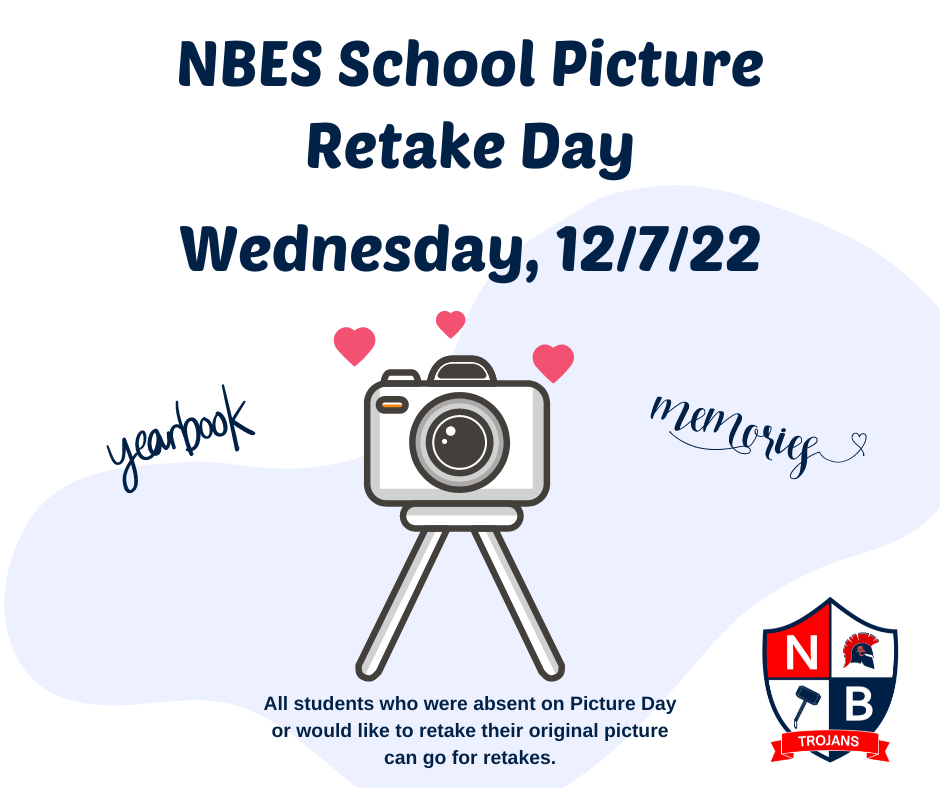 See you tomorrow, Trojans!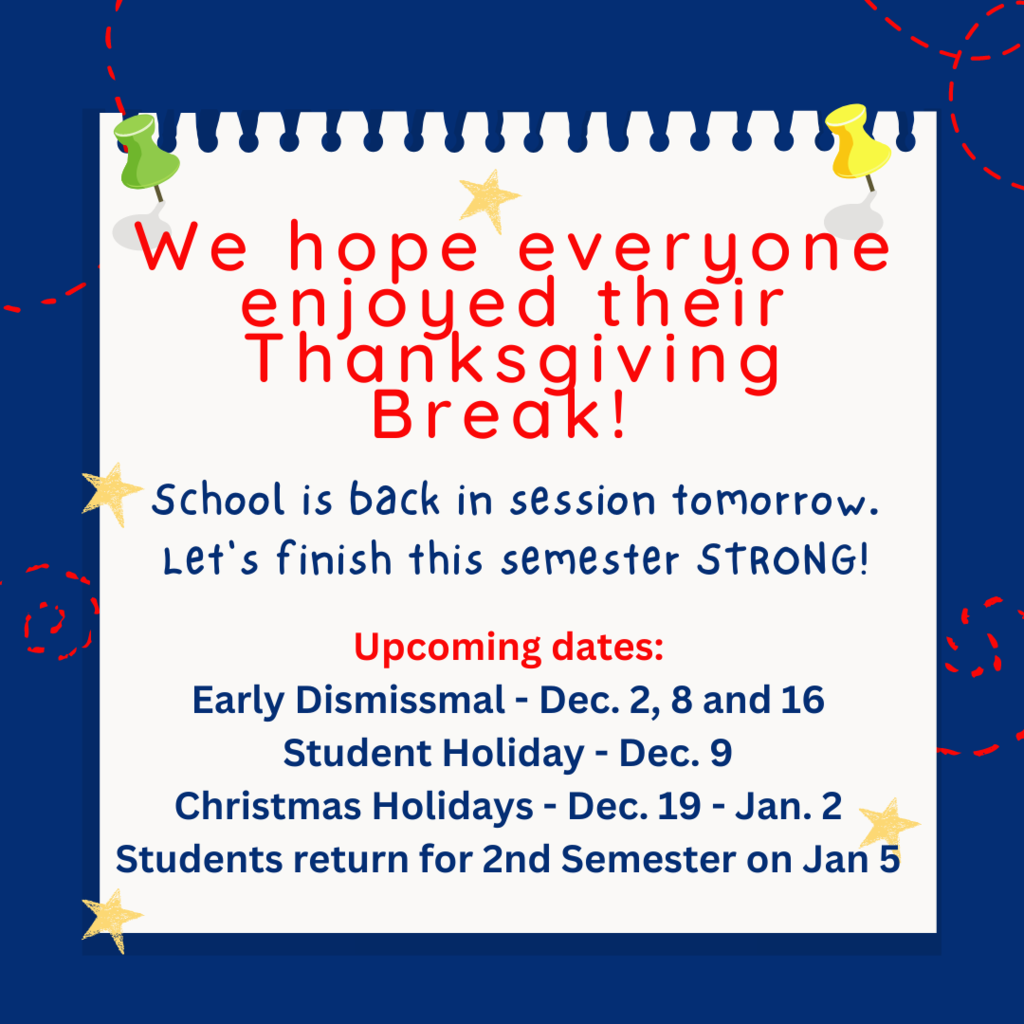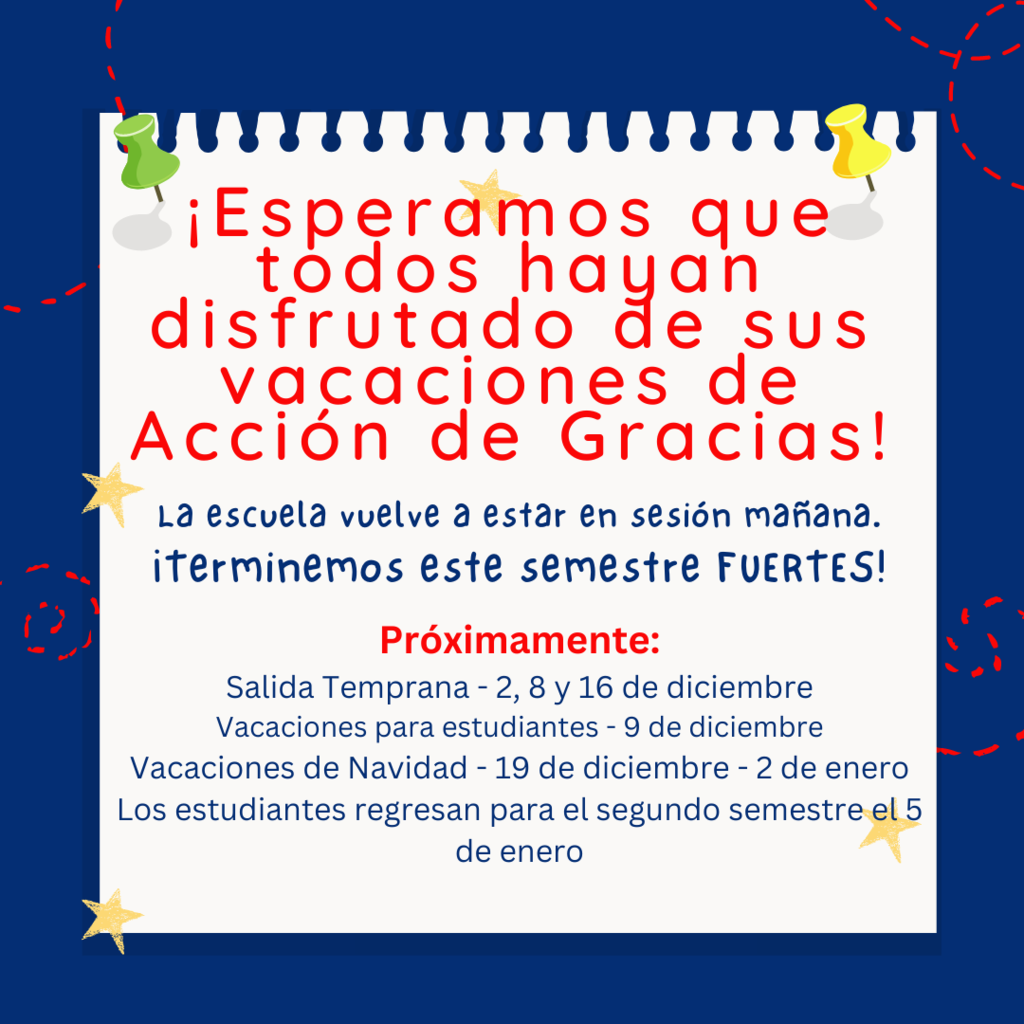 NBES: We are excited to host our Thanksgiving family lunch tomorrow. We are asking all visitors to park on the side of the building, and check in at the table on the bus ramp. Tickets have been sent home or will be ready for pickup upon arrival. Please check the grade level lunch times below as we will be trying to stay on schedule. We are looking forward to a great day of fun, food, and time together! 4th: 10:45-11:15 2nd: 11:15-11:45 1st: 11:45-12:15 5th: 12:15-12:45 3rd: 12:45-1:15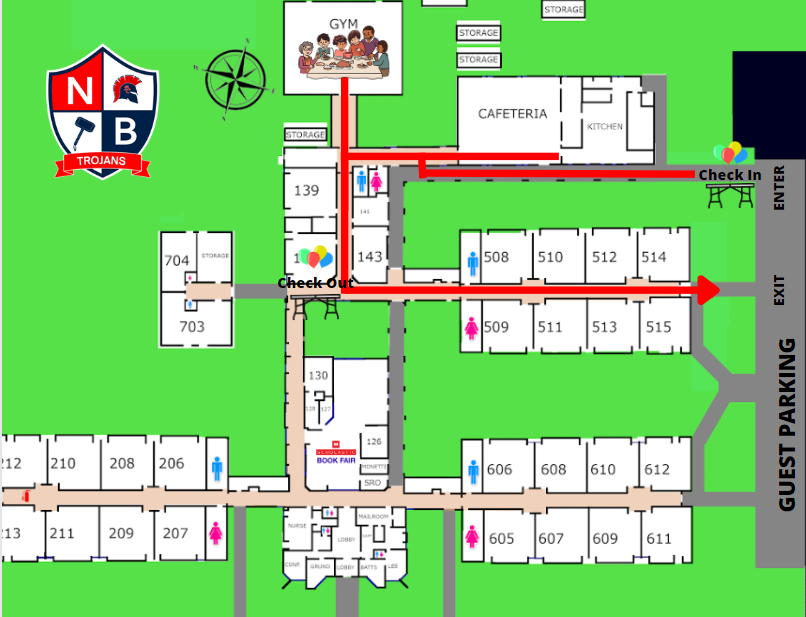 Thanksgiving Break is right around the corrner!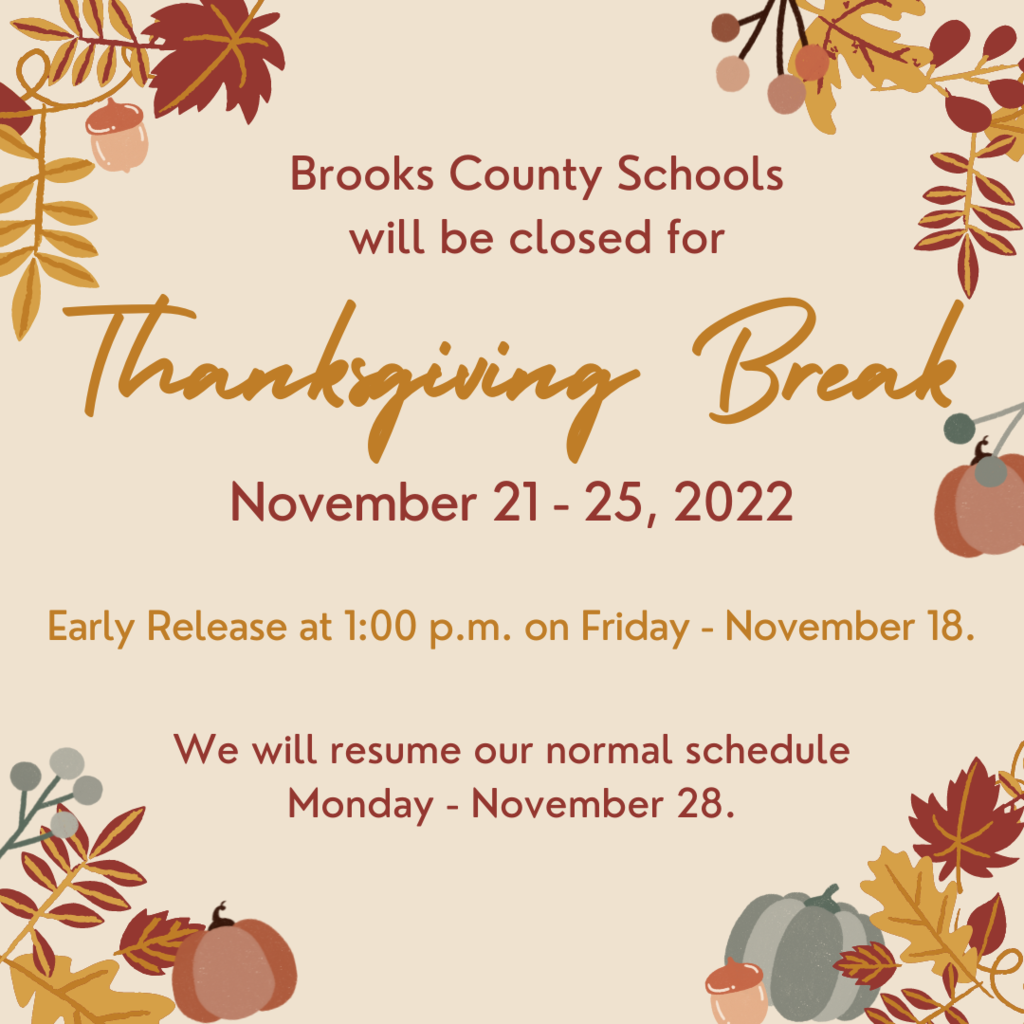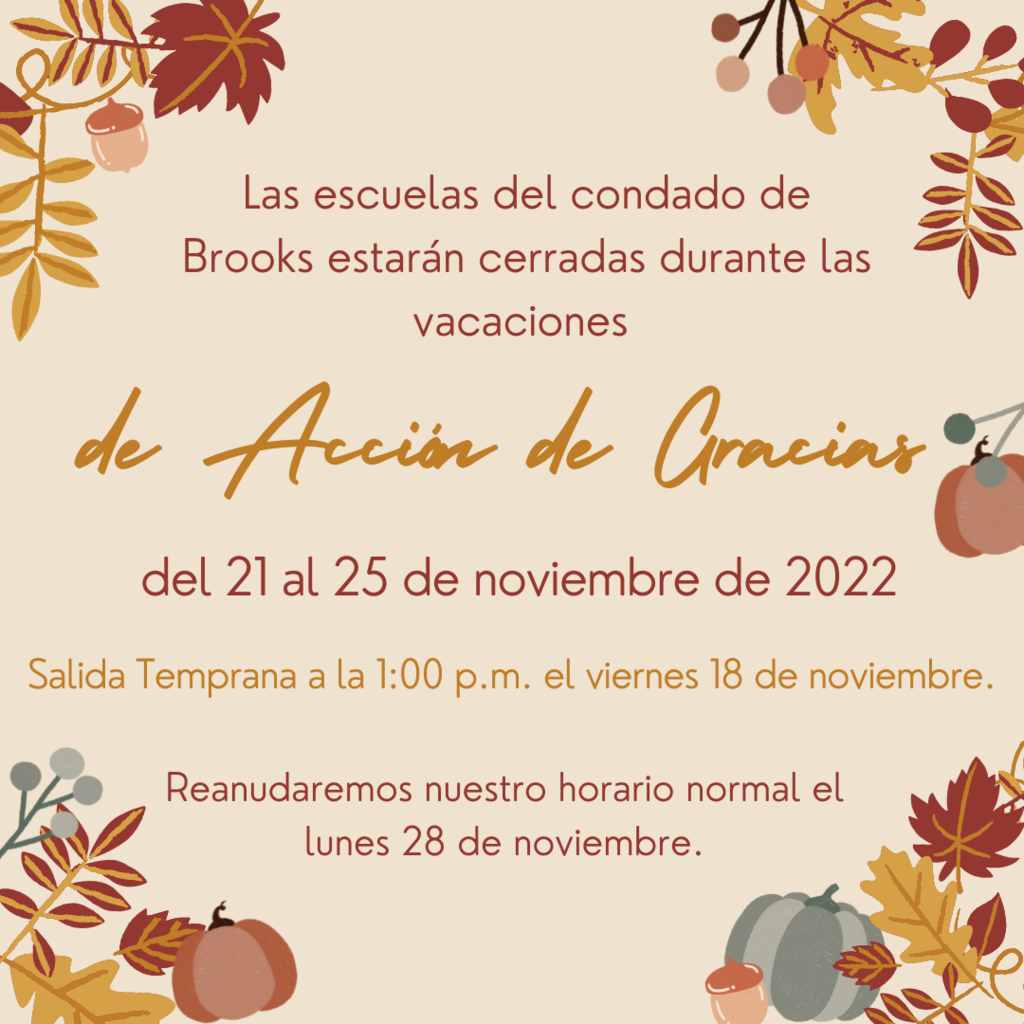 We will continue to be in contact with our local EMA through out the day and evening. If our plans should change, we will make an announcement.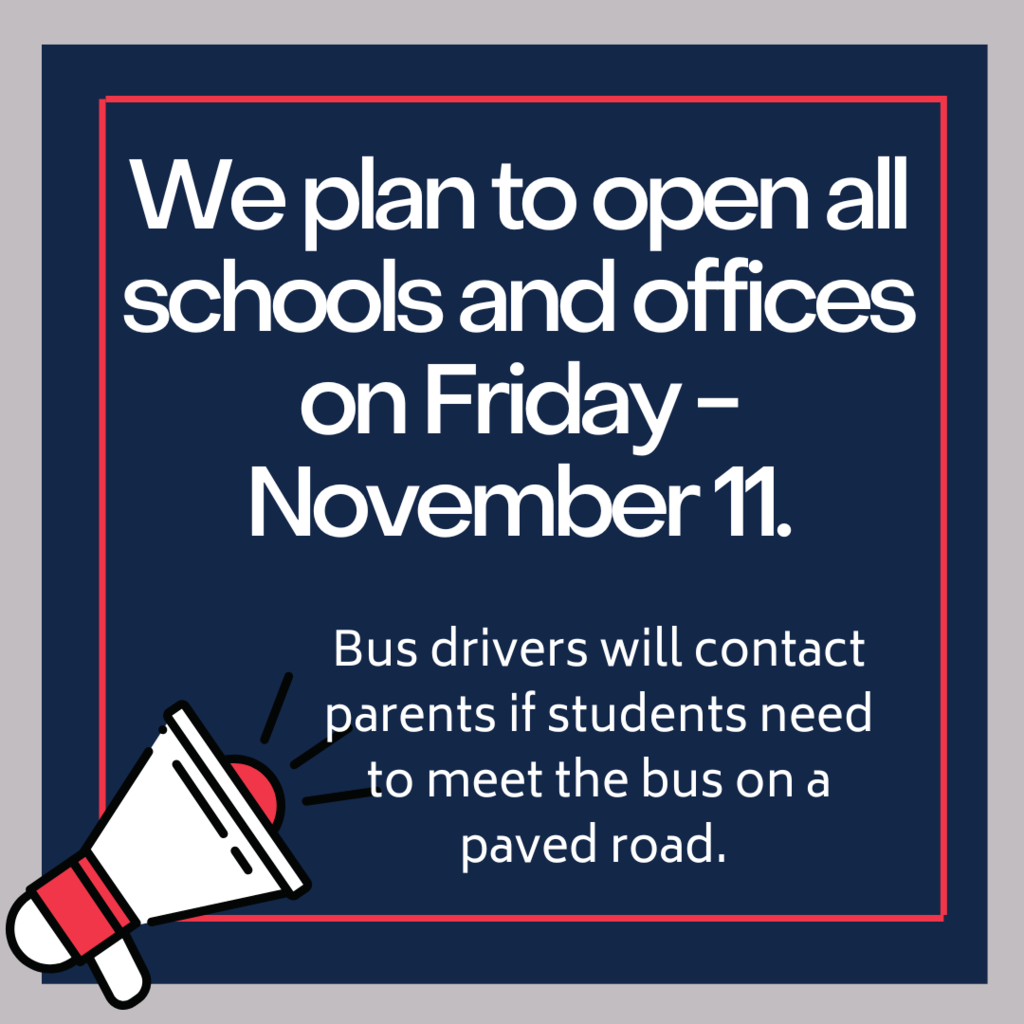 NBES: Due to inclement weather, school has been cancelled tomorrow. We hope all of our students and staff stay safe, and we hope to see you Friday!

NBES: Families, tomorrow is the last day to sign up and turn in money for our 2022 NBES Thanksgiving Parent Lunch. We will begin to send home tickets this week. Please call the school if you have any questions!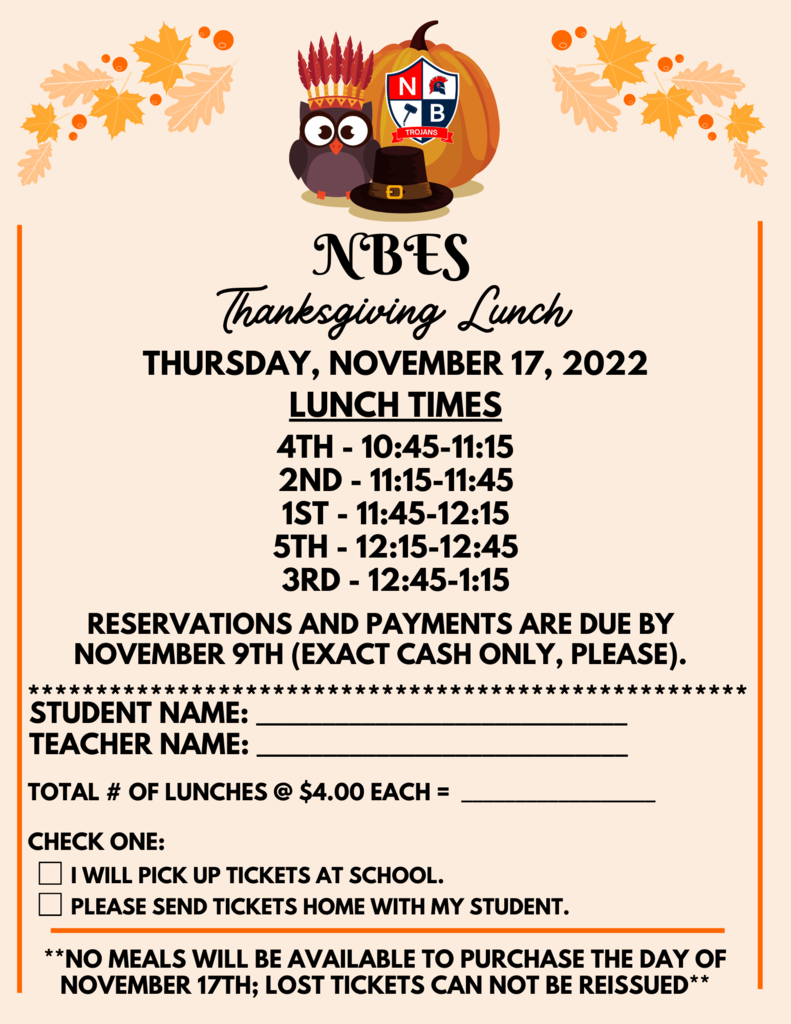 NBES: We will host a Family Lunch and Learn event for 1st grade on Monday, October 31st. Flyers went home in folders, but you can also sign up by calling the school or stopping by. Lunch is $4.00, and reservations need to be made by Friday. We hope to see all of our 1st grade families in attendance!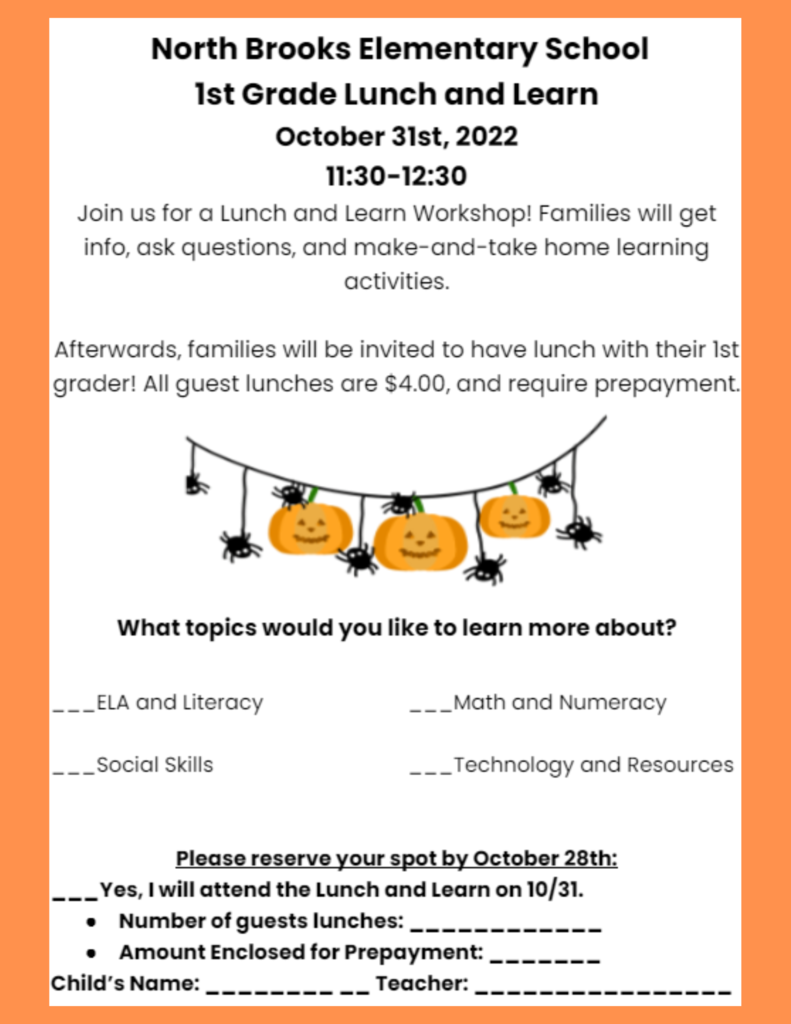 NBES: Brooks County Schools will dismiss school early on Friday, October 21st for the Homecoming Parade. North Brooks will start to dismiss car riders at 12:45 p.m. Please note that all car riders should be picked up by 1:15 p.m. Buses will be dismissed at 1:00 p.m. No early check outs will be allowed after 12:15 p.m. Please plan accordingly. We hope to see everyone at the Homecoming Parade!

NBES: Tomorrow is our Annual Trojan Fun Run! Participating students will get to enjoy the festivities during their exploratory times. Students will receive cotton candy, popcorn, a prize, and a photo from the photo booth! We will accept registrations today and first thing in the morning; the registration fee is $10. The Fun Run will begin at 9:15 am!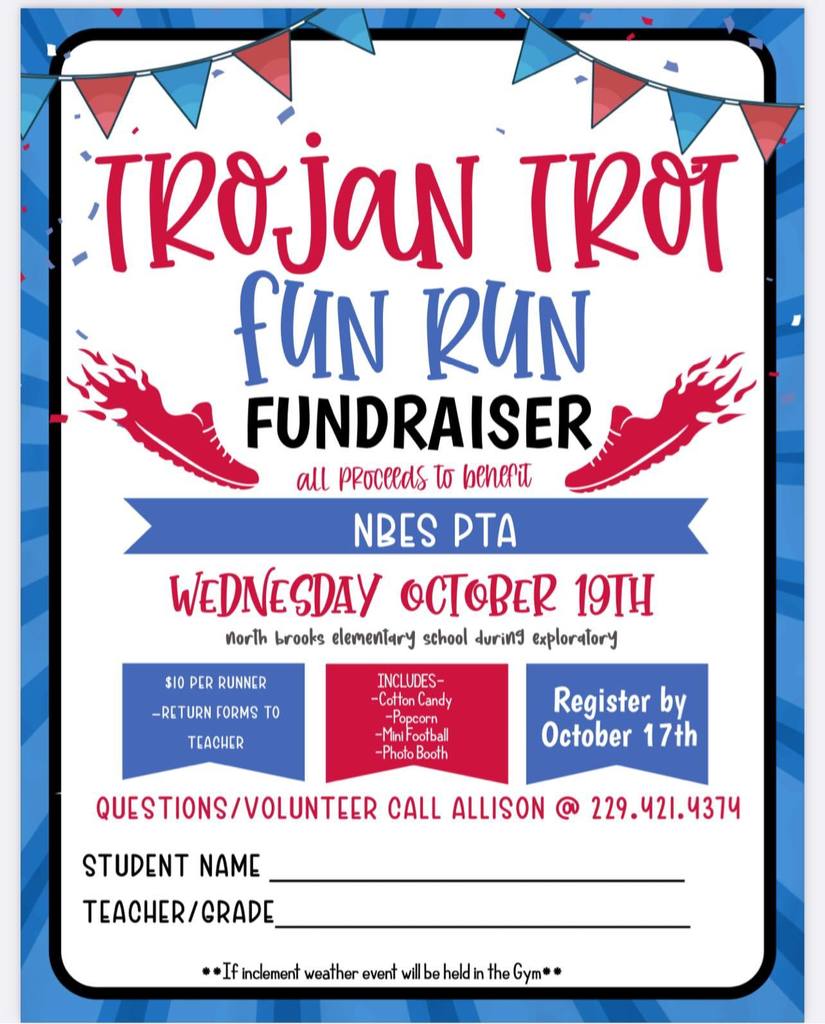 Enjoy your day! See you tomorrow!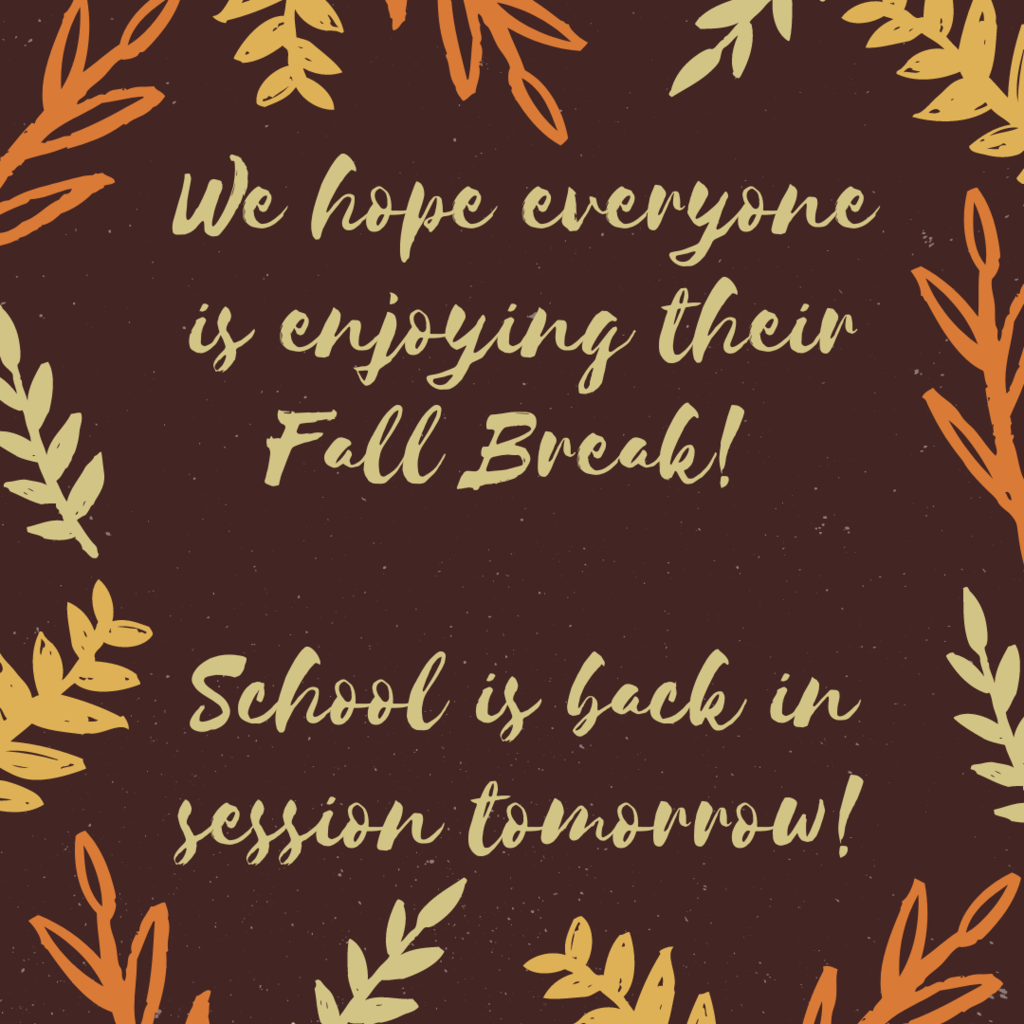 Just a reminder about Fall Break!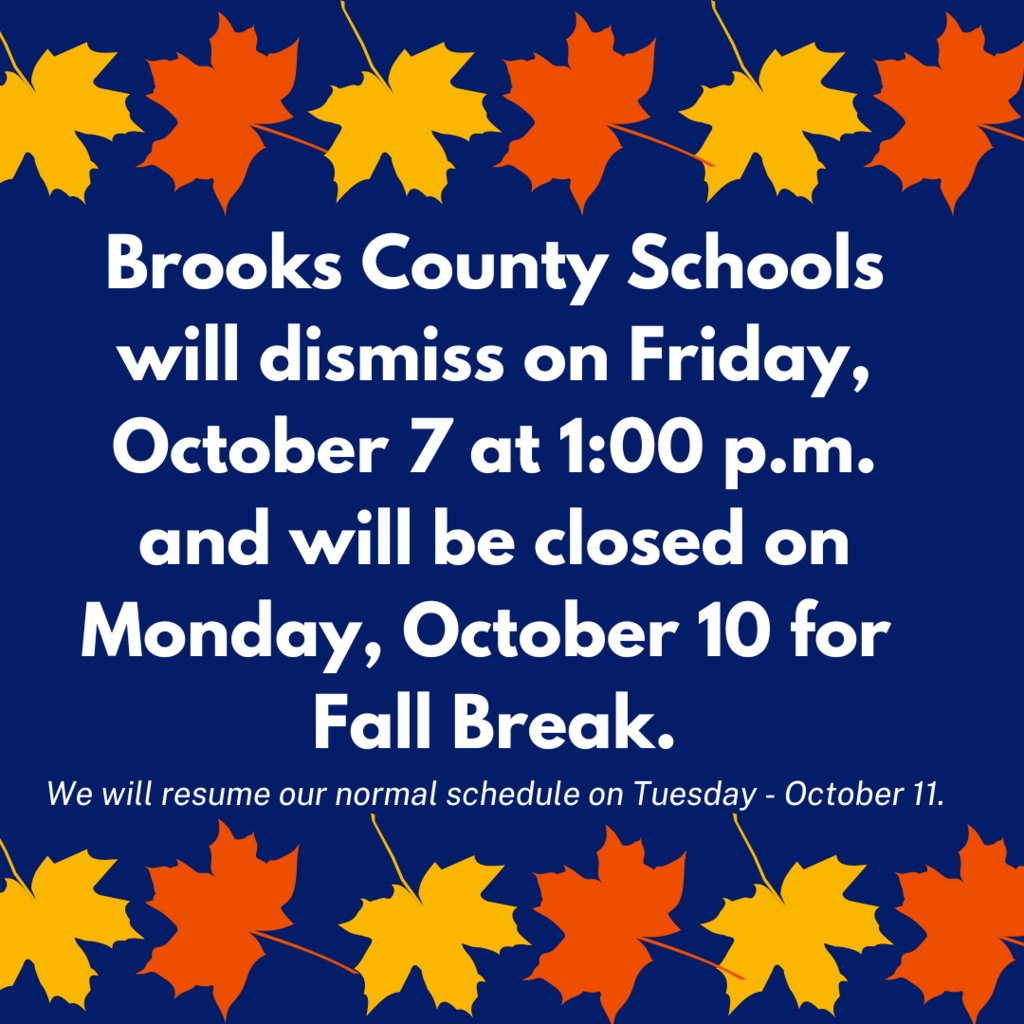 Please see the graphic for details regarding school closings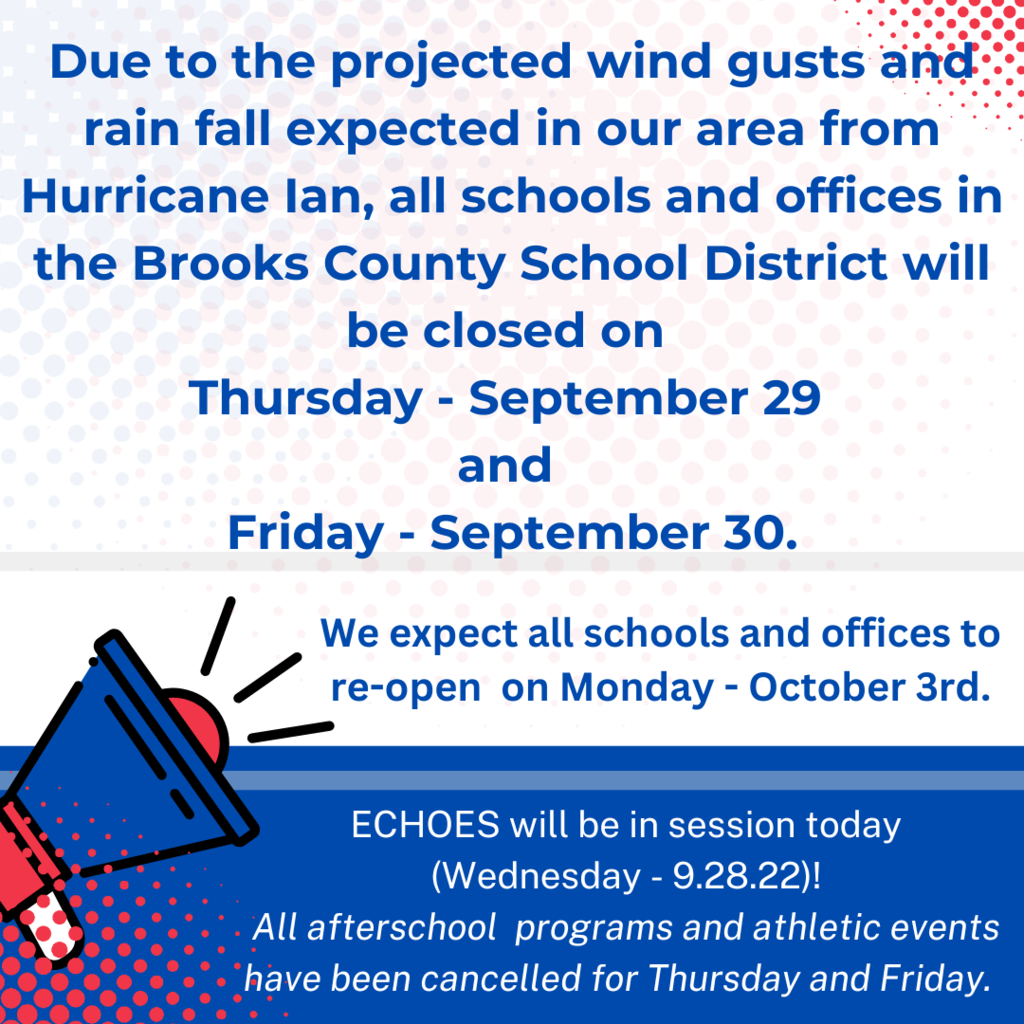 We will continue with our dress up days this week but will be rescheduling our Homecoming pep rally, parade and dance. We've provided updated information below.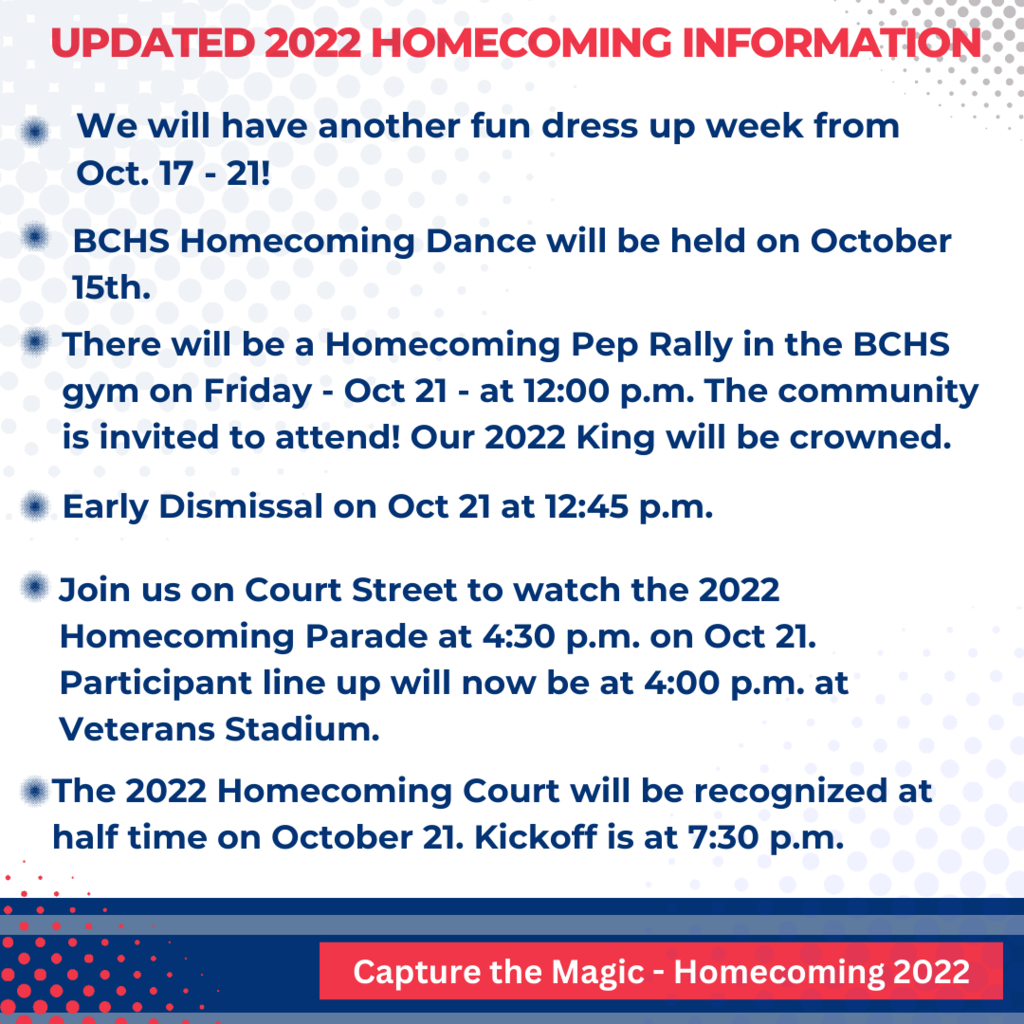 We are going to #CaptureTheMagic next week and carry on with our Homecoming 2022 festivities! Here is the updated information about our plans.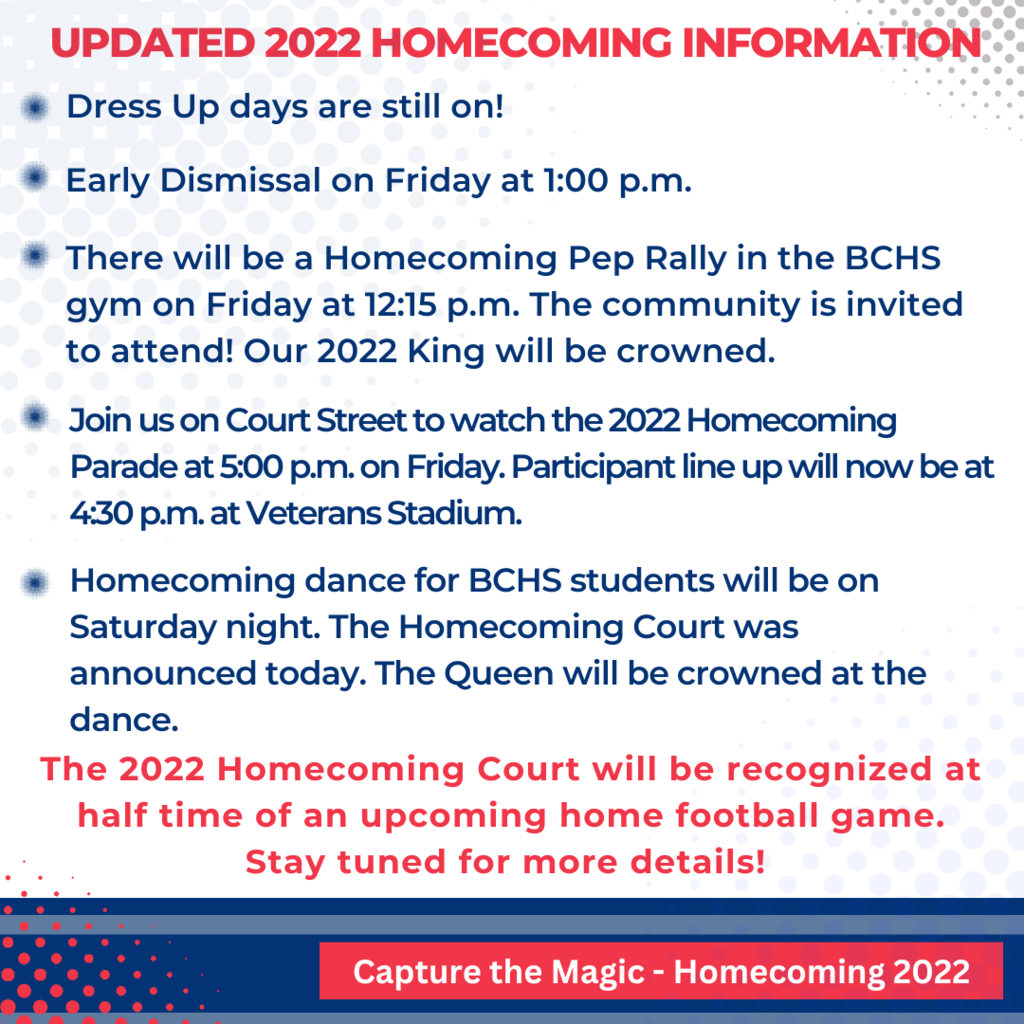 NBES: We are excited to celebrate Brooks County's homecoming next week! Our dress up days are as follows: Marvel Monday (Superhero Day), Tweedledee Tuesday (Twin Day), Moana Wednesday (Hawaiian Day), Monsters University Thursday (College Day), and Trojan Spirit Friday! Friday will feature spirit tattoos and early dismissal (1:00) for the Homecoming Parade. We can't wait to cheer our Trojans on, and show our school spirit!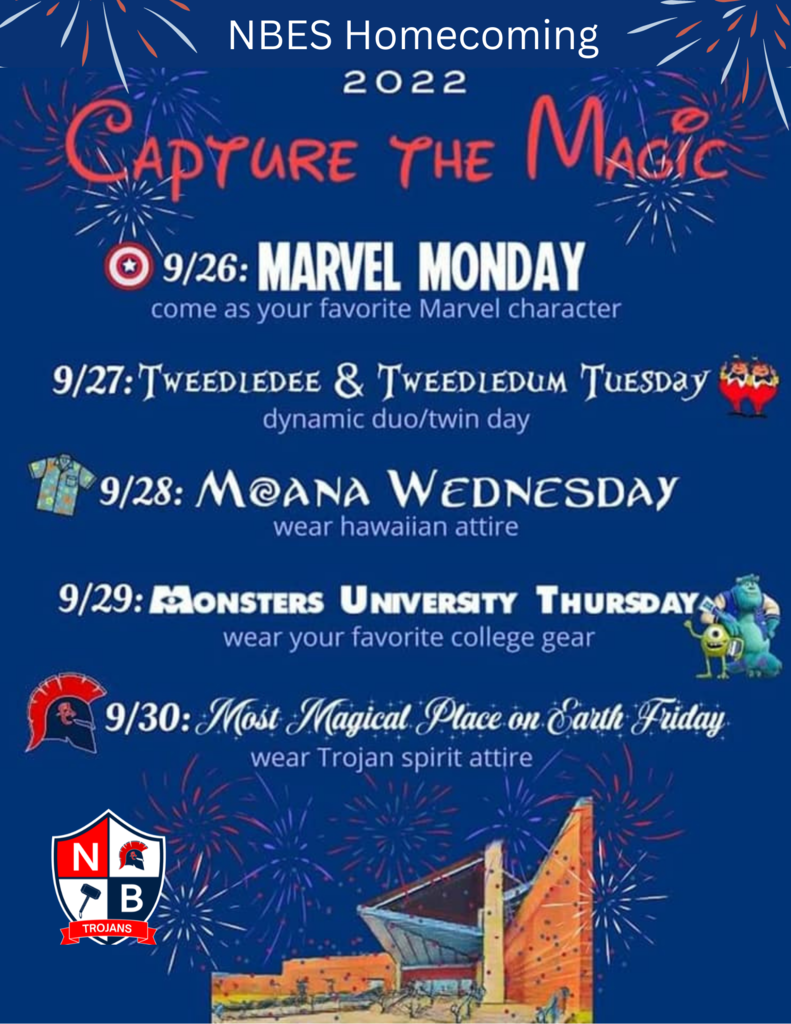 NBES: We are excited to welcome our grandparents to NBES tomorrow for lunch! All visitors should park in the side parking lot, and check in on the bus ramp sidewalk. Also, the Scholastic Book Fair is on campus, so visitors will have a chance to shop there, too!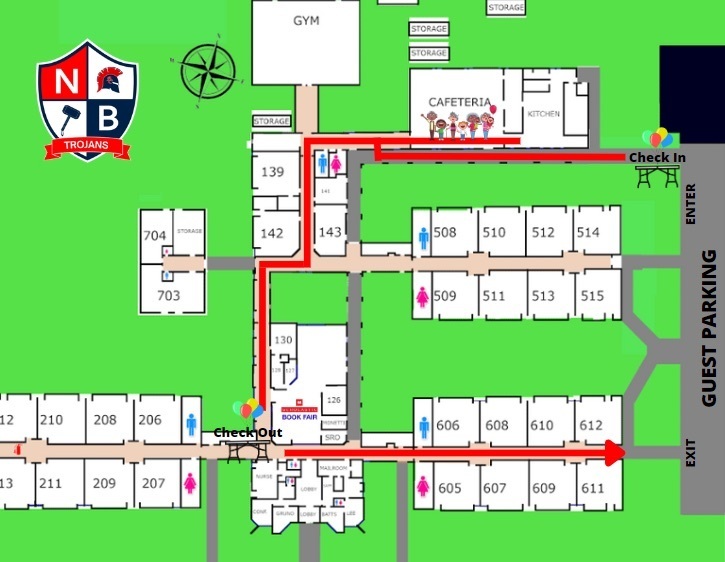 It's time to sign up for the 2022 Homecoming Parade! Complete the entry form before noon on September 27:
https://forms.gle/TNop4cgRWQ6n12Dz5
The parade will be on September 30 at 4:30 p.m. Plan now to grab your seat along the route! If you have questions, please contact Dr. Choates at the BCHS!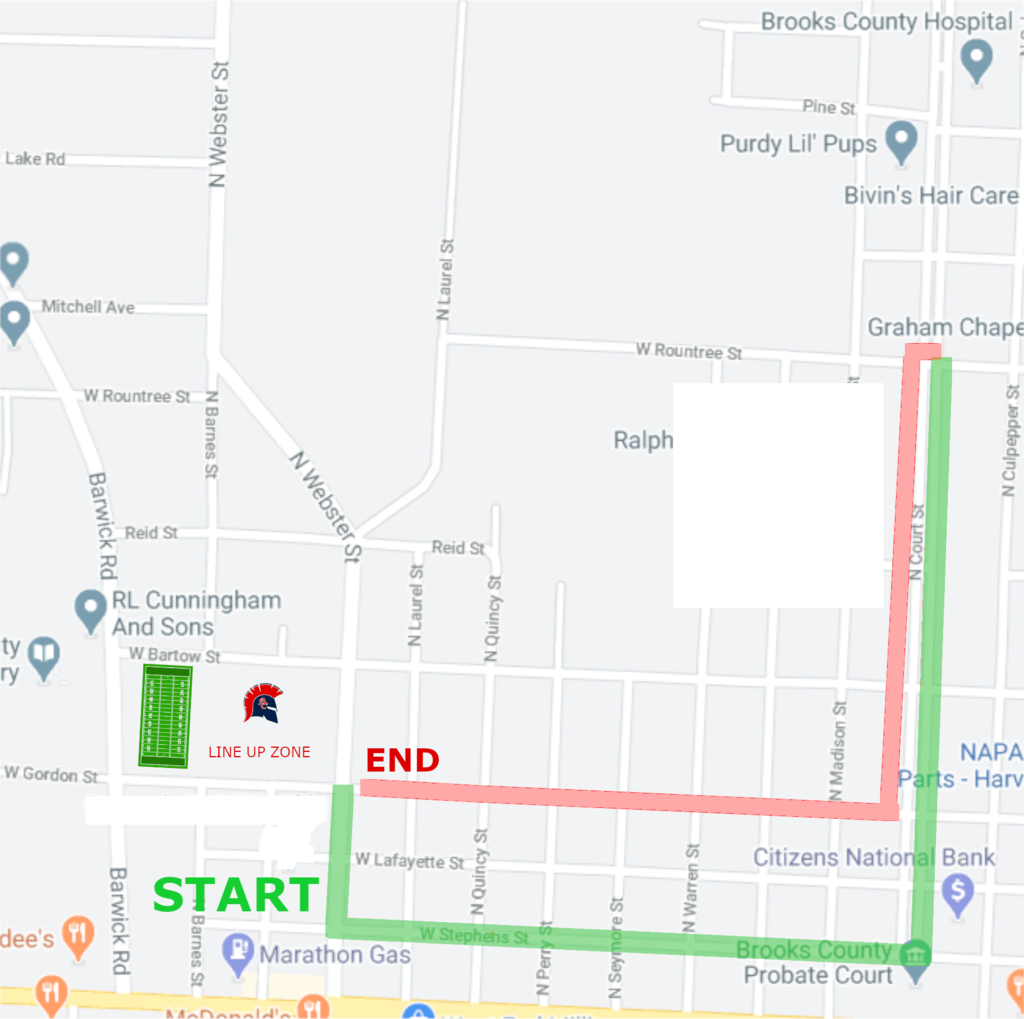 Enjoy your long weekend, Trojans!