Don't forget- the BCMS Fall Dance is quickly approaching!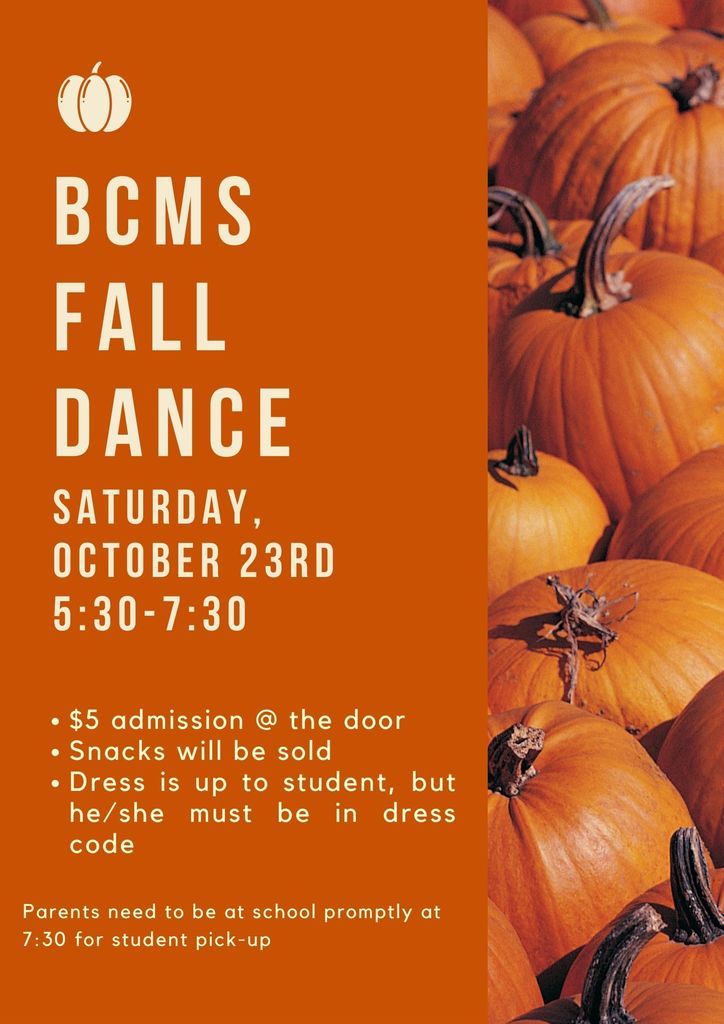 The BCMS Student Council wants YOU to be Drug Free! Be ready for Red Ribbon Week next week!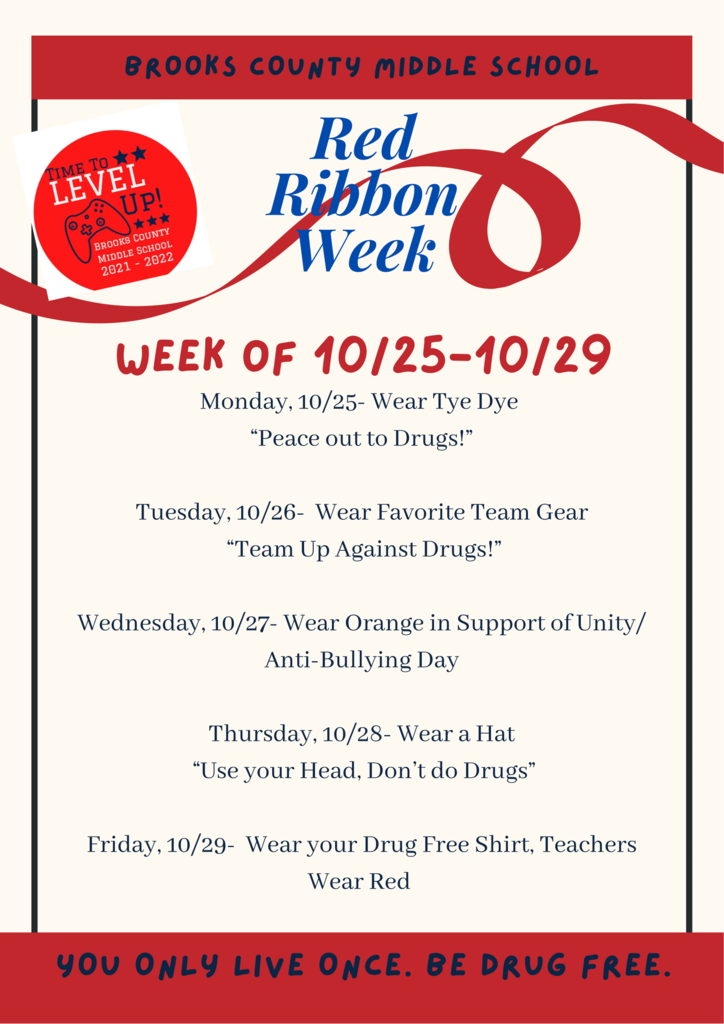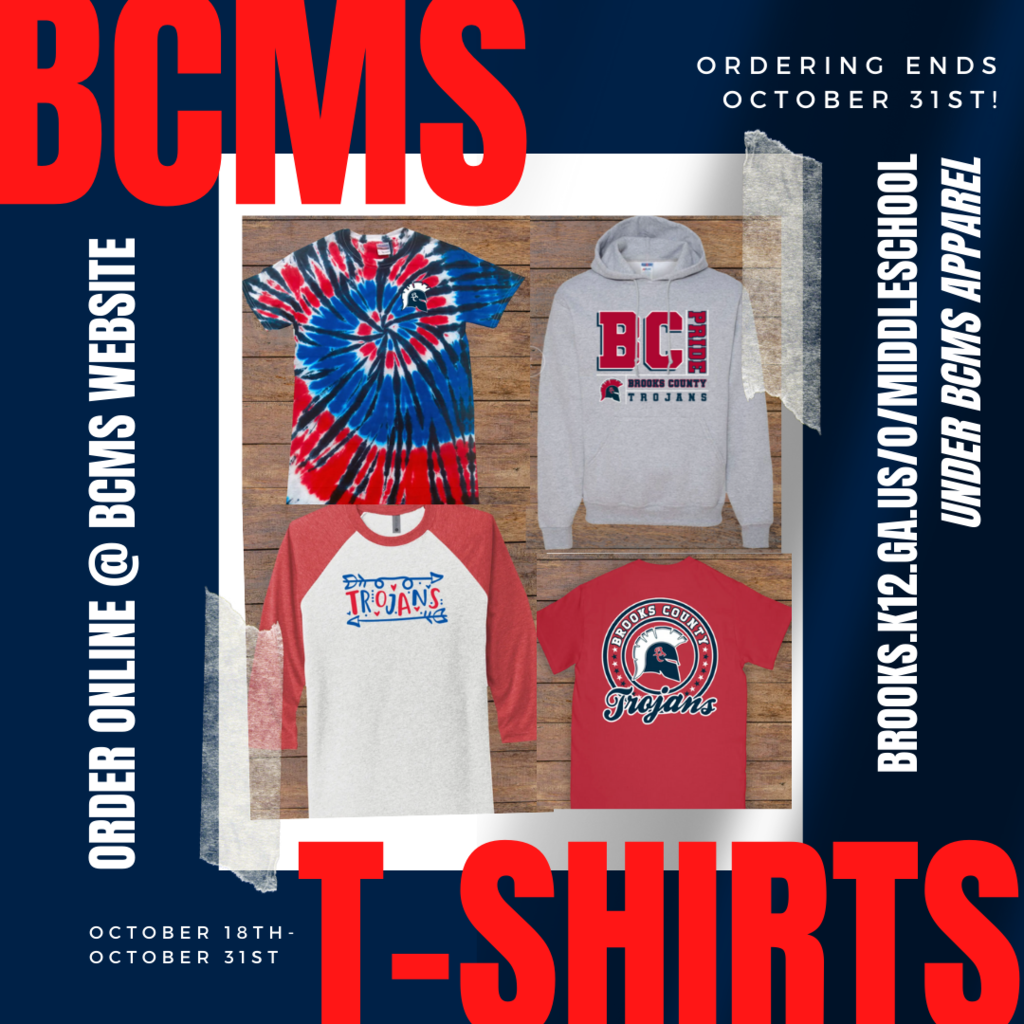 Wednesday, October 20th, 2021 is the CHAMPIONSHIP Football Game for BCMS at Veterans Stadium. Pleas note: THE GAME IS AT 6:00 PM. We hope to see everyone there to support our Trojans! #levelupBCMS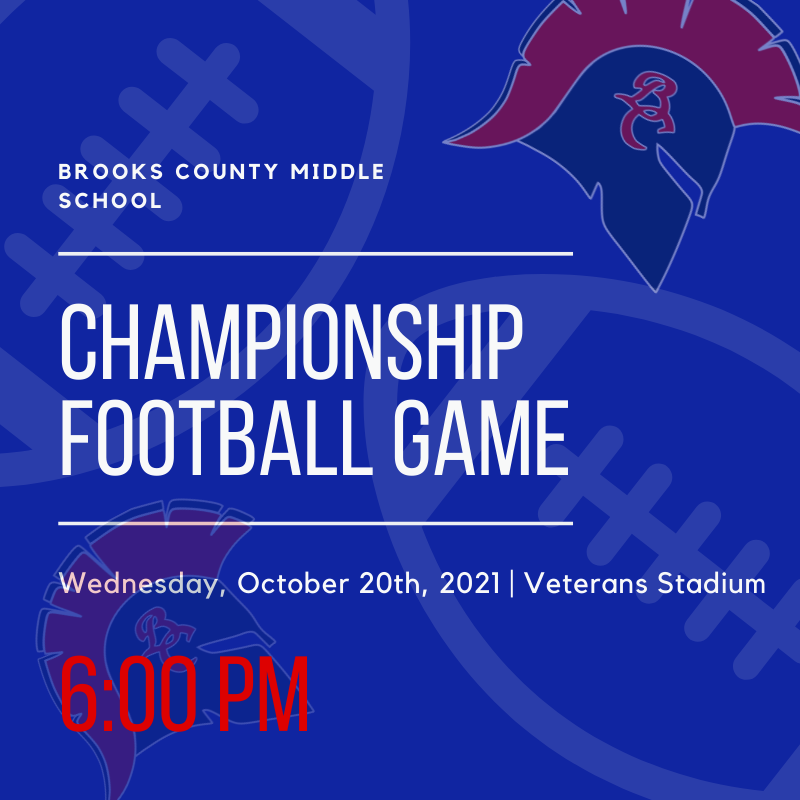 The BCMS Fall Dance is Saturday, October 23rd from 5:30-7:30. Please see the attached picture for all of the info!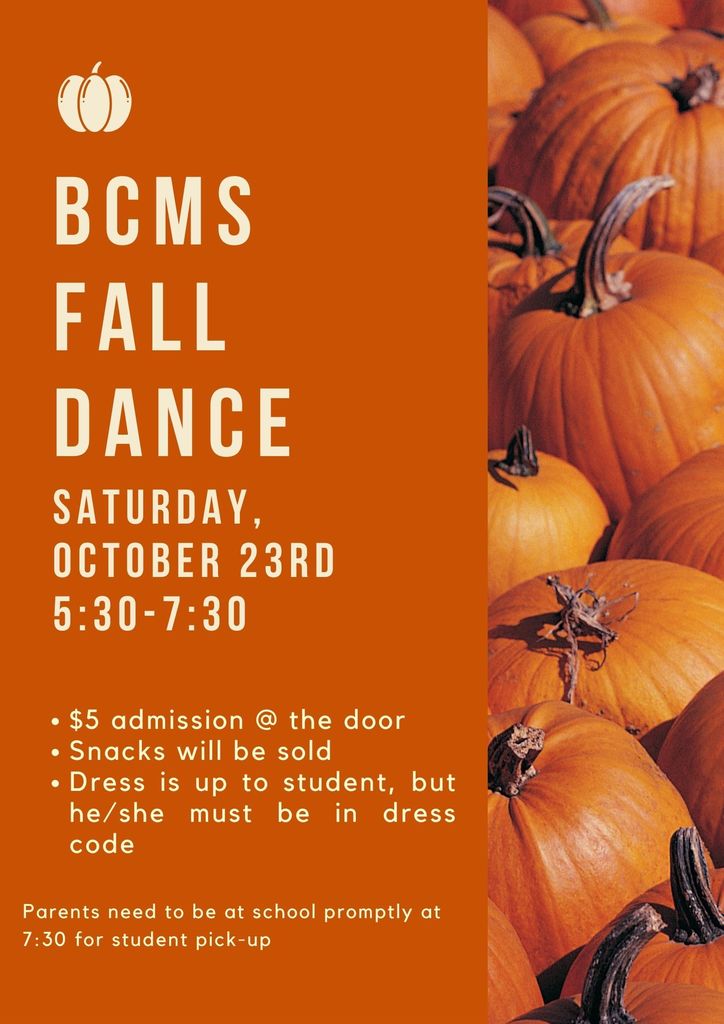 Come support the BCMS Football Team at their first playoff game tonight at Veteran's Stadium! Game starts at 5:30. The boys leveled up their dress today, and we can't wait to see them level up their game tonight!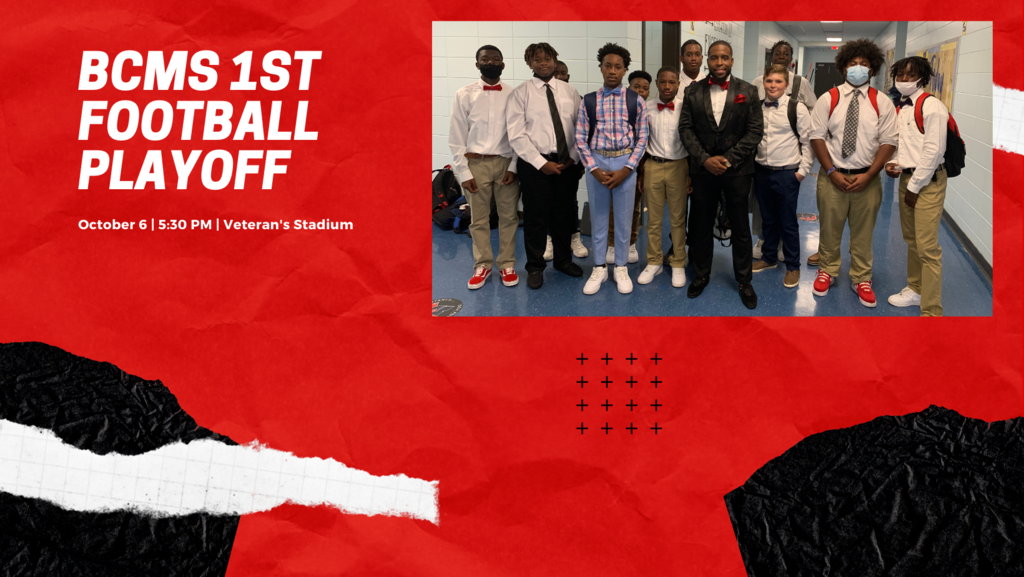 BCMS Student Council would like you to dress in Black and White on Friday, 10/8 to support Sparky the Dog's message for Fire Prevention Week and staying safe over Fall Break! "Fire Prevention starts with you!"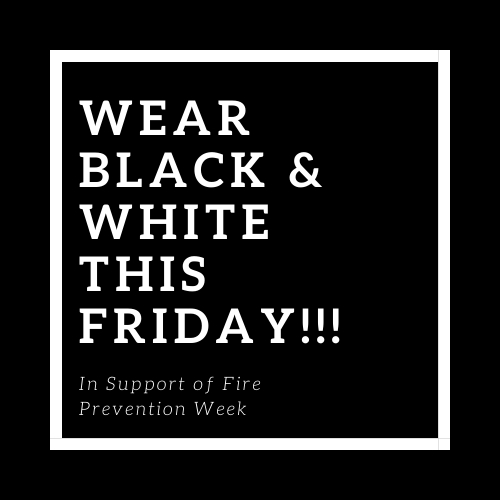 Please remember BCMS students will have EARLY DISMISSAL tomorrow, Friday, October 1st, 2021. Car riders and bus riders will be released at 11:30.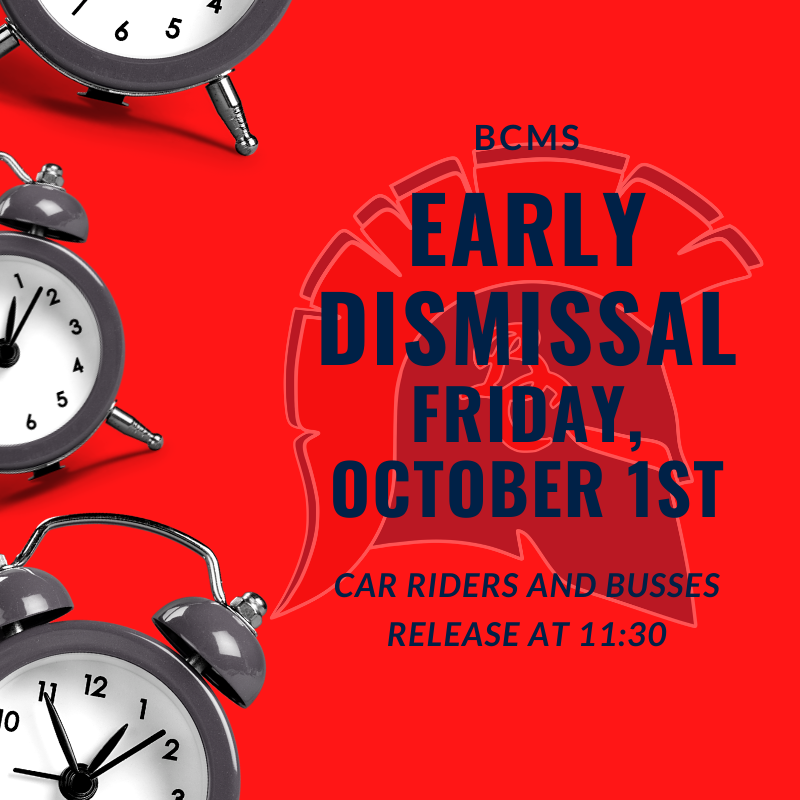 Make sure to send in your student's flu vaccine paperwork, which was given to them at the beginning of the year, if you want him/her to receive a vaccine at school.

The deadline for TORCH or 8th grade students to sign up for the Washington DC Trip is September 21, 2021.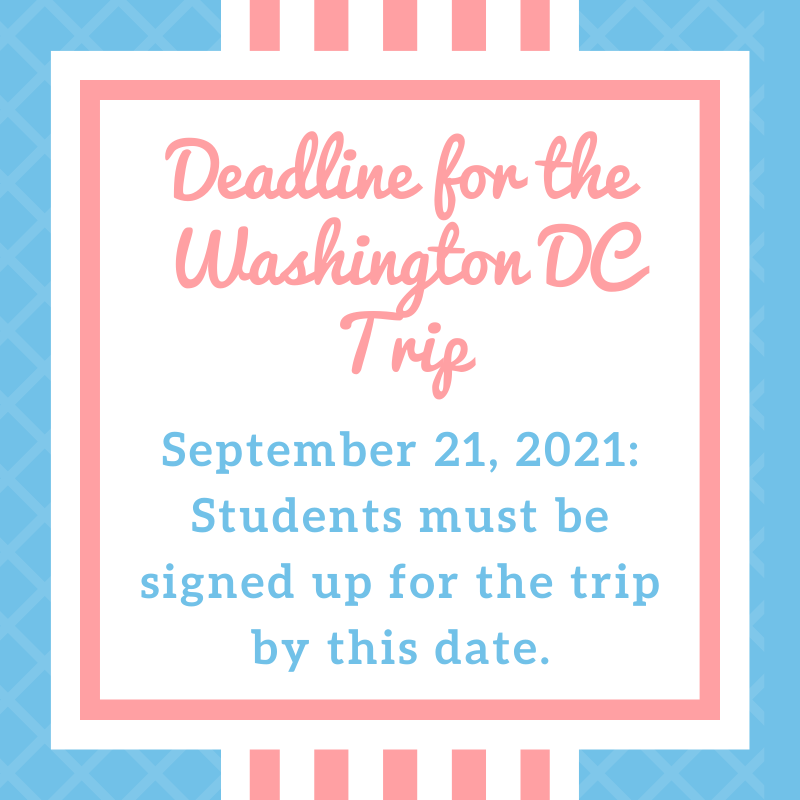 The blood bus will be at BCMS TOMORROW, 9/11/21, for a Blood Drive from 8:30-2:00. If you want to sign up for a time, please go to the following link:
https://donor.oneblood.org/donor/schedules/drive_schedule/1115224
. You can also show up without an appointment. You will receive a commemorative 9/11 t-shirt and $20 gift certificate. Thank you!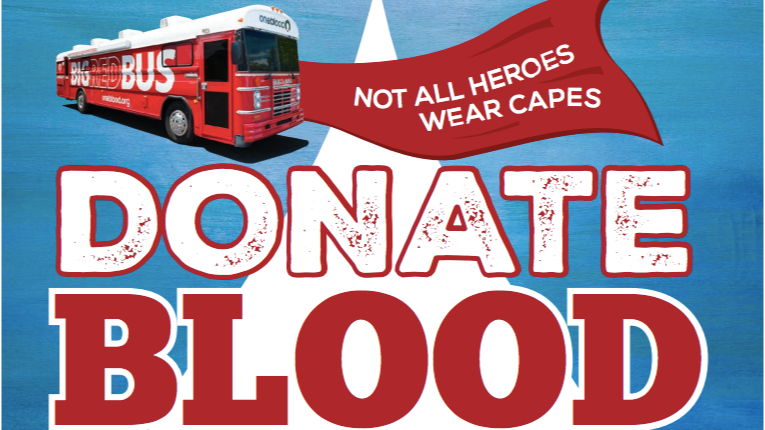 All BCMS students in attendance today received their 4.5 week progress report as well as their 2020-2021 GA Milestone Reports.

There will be an informational meeting for the 2022 Washington DC Trip this Tuesday, September 7, 2021 at 5:30 in the BCMS Cafeteria. All interested 8th graders, TORCH students and guardians may attend. There will be a TORCH parent meeting immediately following the presentation.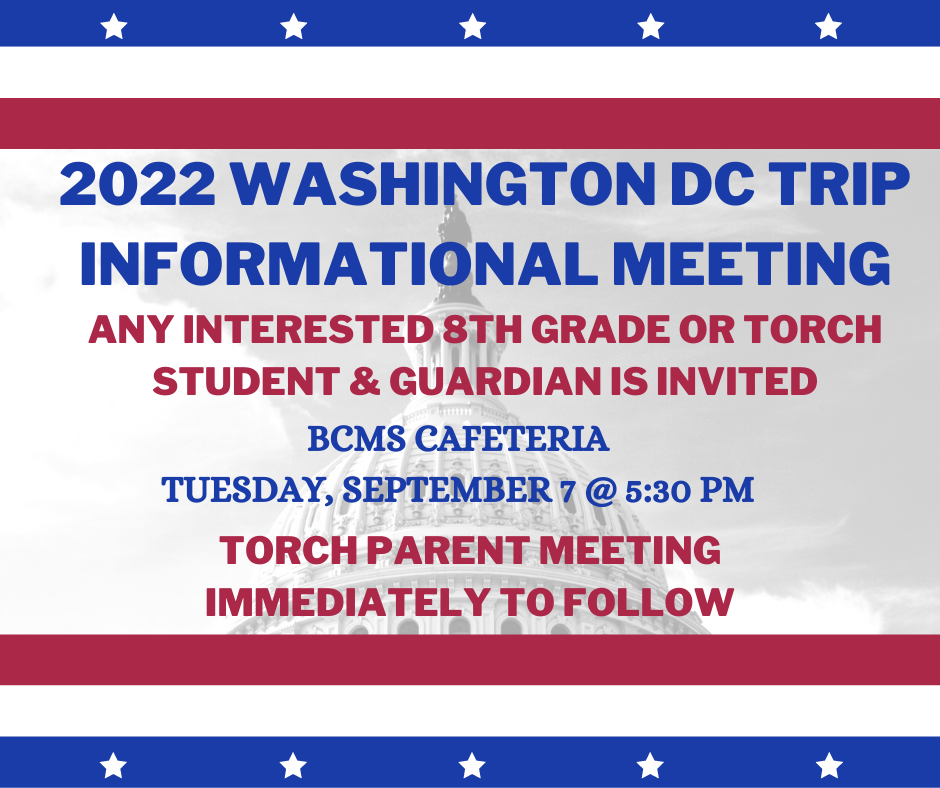 Please join BCMS' PTO with Muffins & Progress this Wednesday, September 8, 2021 from 7:30-8:30 am. Enjoy a muffin and pick up your student's progress report. Please park in the front of the building and enter through the lobby..

Barnhill Animal Preserve will be visiting BCMS tomorrow, August 26th. All students will experience their animal presentation and have the opportunity to have pictures with the animals after the presentation. Pictures are $10 and students must have the signed permission slip, which was sent home earlier this week. (Please note the animals in the graphic do not represent the animals students will see.)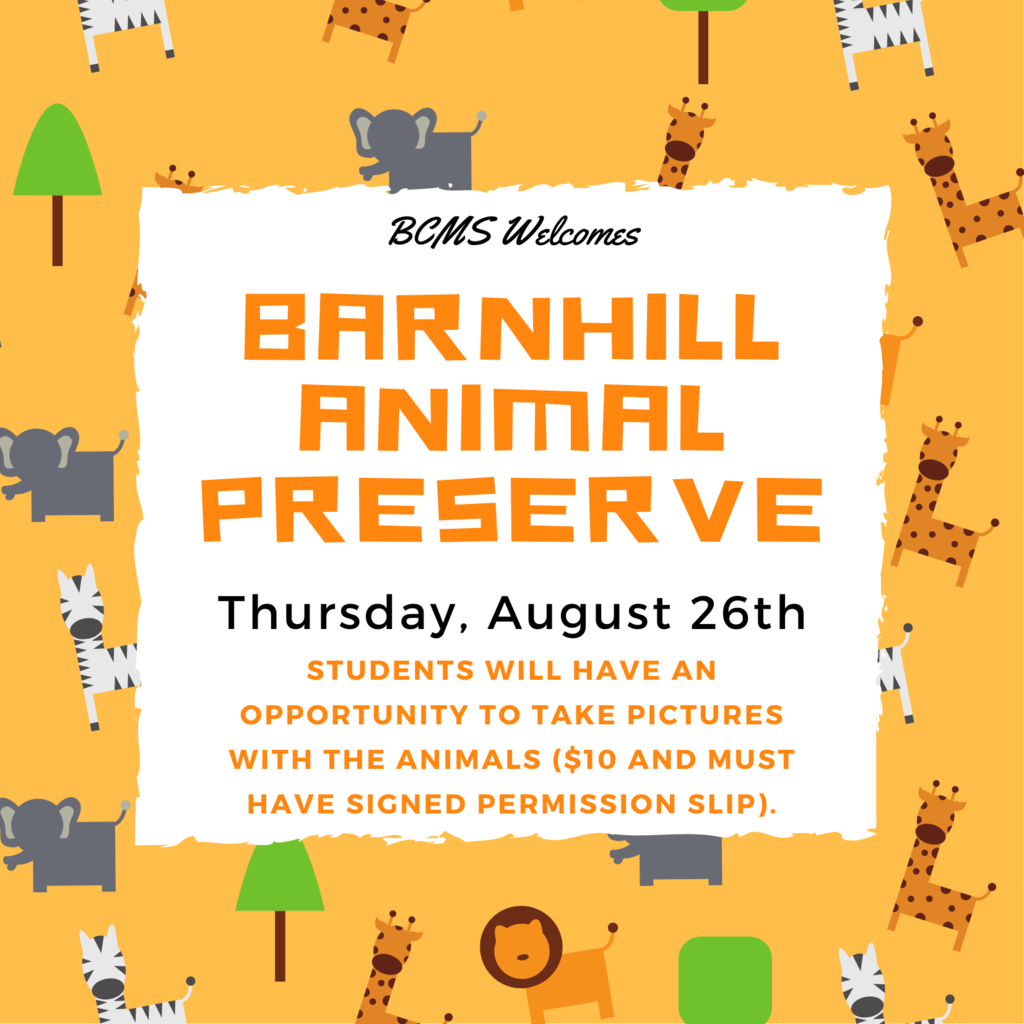 Today, August 23rd, 2021, was the deadline for 7th grade students to have their vaccine forms submitted to the school. If your 7th grader has not had his/her required 7th grade vaccines, he/she cannot attend school until vaccines have been administered and you have turned in the proper form to the school.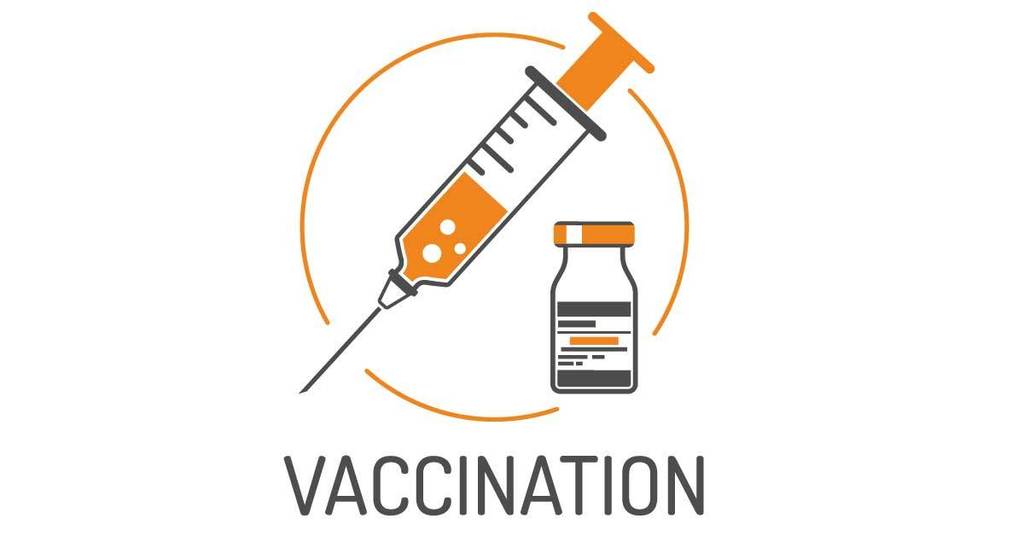 The BCMS ECHOES Parent Orientation Meeting is Tuesday, August 24 @ 5:30 pm in the BCMS Cafeteria. This meeting is by invitation and only for the parents who received an acceptance letter for their student's enrollment. If you submitted an application and did not receive an acceptance letter, please contact Mrs. Bradley at 229-588-2342.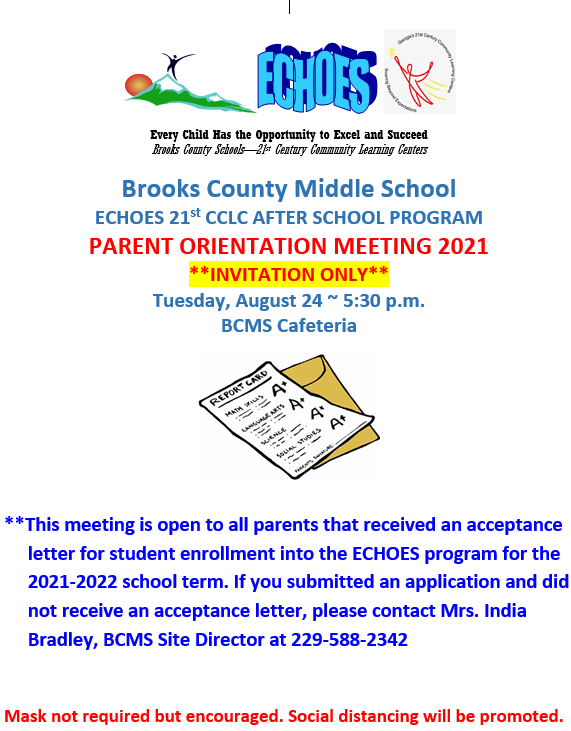 Come support your BCMS Volleyball and SOFTBALL teams tonight! Volleyball is on the road in Ware from 4-6, and SOFTBALL v. Echols is HOME from 4:30-6:30. Hope to see y'all there!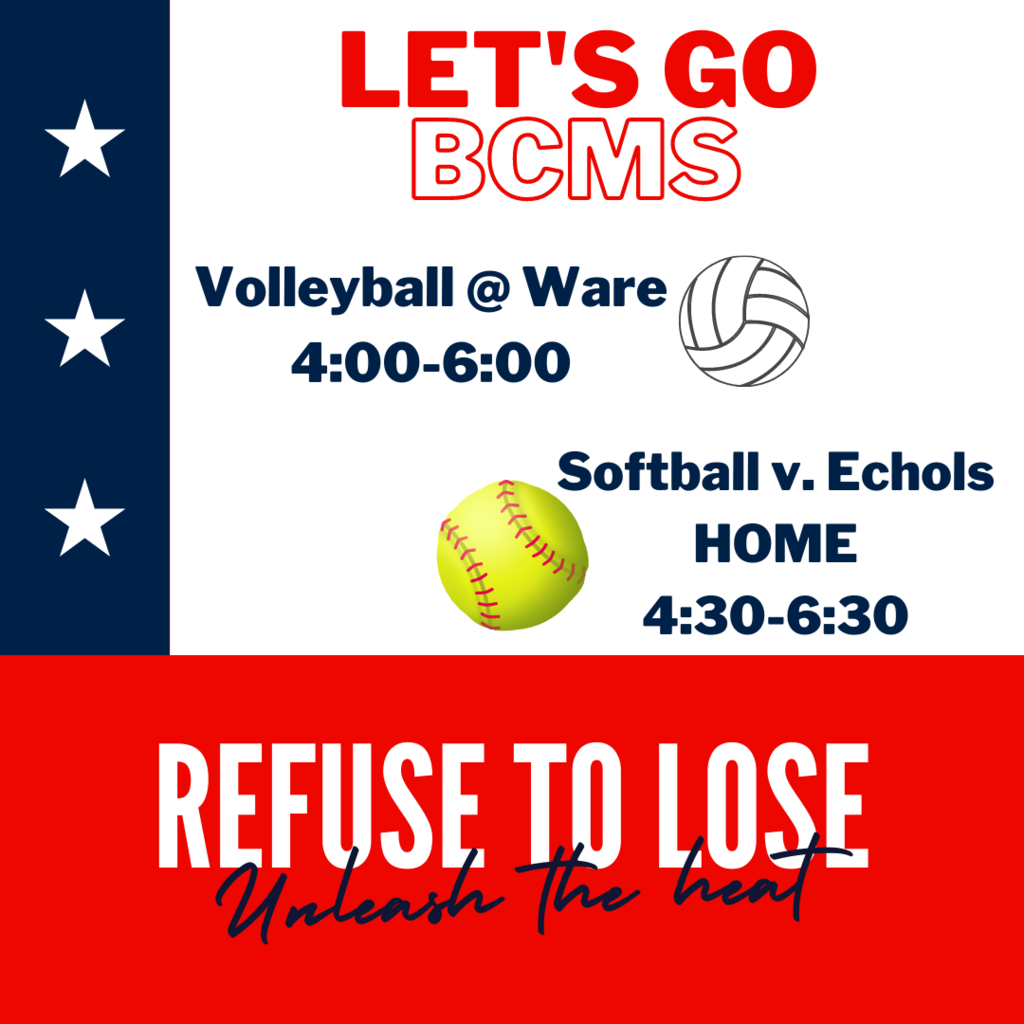 If your student will be a car rider at BCMS, even if it is only occasionally, you need a car rider number. If your student was a car rider last year, you will need a car rider number for this year. Please send your student to the front desk tomorrow to get a car rider number, and display the number in your front right dashboard. Thank you!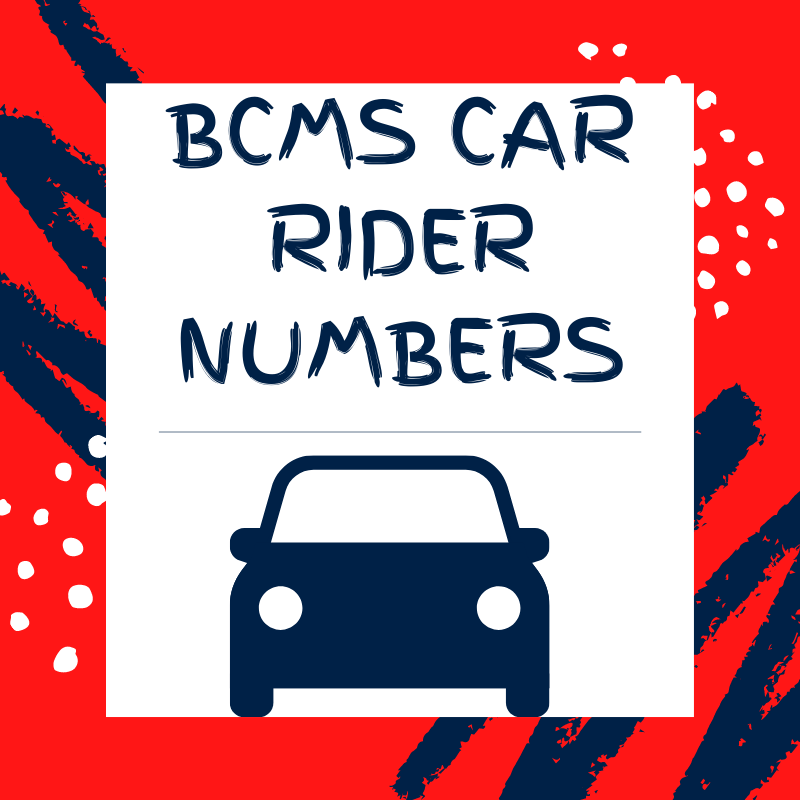 CORRECTION: The 2021-2022 student applications for the ECHOES 21st CCLC After School Program are now being accepted. There is limited availability, so please sign up soon! If you have questions, contact India Bradley at BCMS, and students can get applications at the front desk.