Please help support our yearbook and show your Trojan Pride! Order your shirt today!!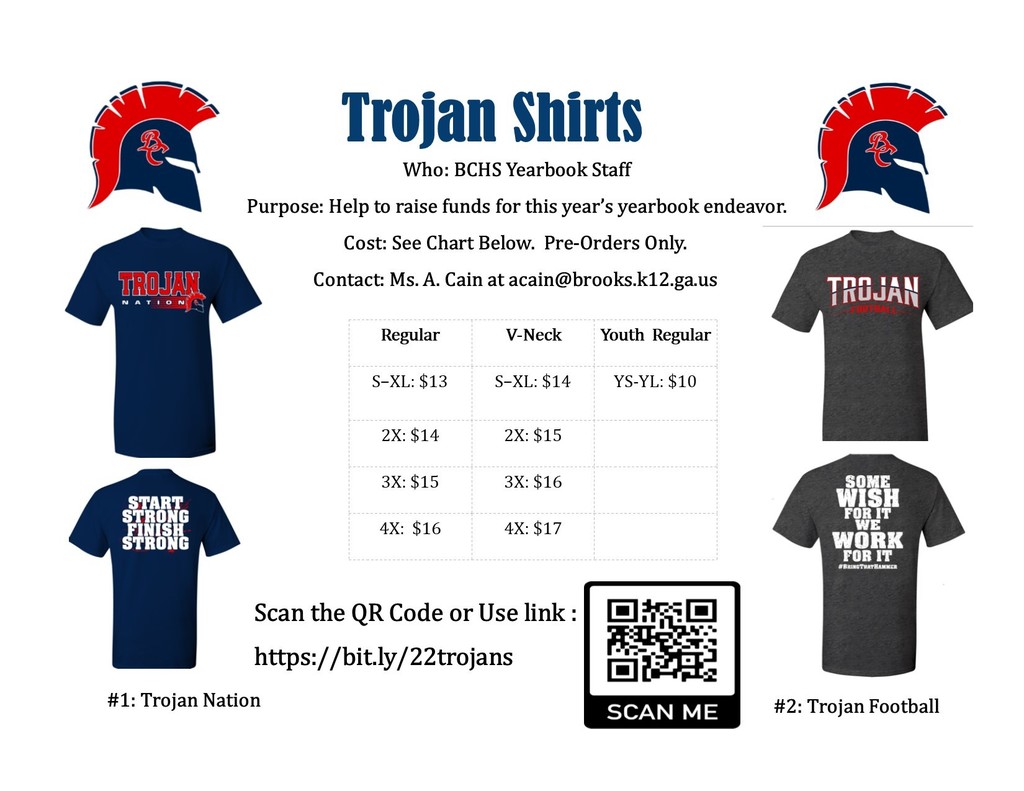 Trojans, Please see the attached parking and traffic flow map for entering the BCHS campus. Student drivers will use the entrance located at the digital sign. Once on campus, students must exit their vehicles and enter the building. Students will also need to obtain a parking decal from Mrs. Rose if they have not already done so. Buses will drop off in the bus loading area located at the gym exits. Car riders will turn at the entrance near the CTAE wing of the building (from Quitman will turn left and going toward Quitman will turn right. Car rider drop off is at the front of the school. Students may use the ramp or steps to enter the building. Visitors may park in front of the building in visitor parking spaces.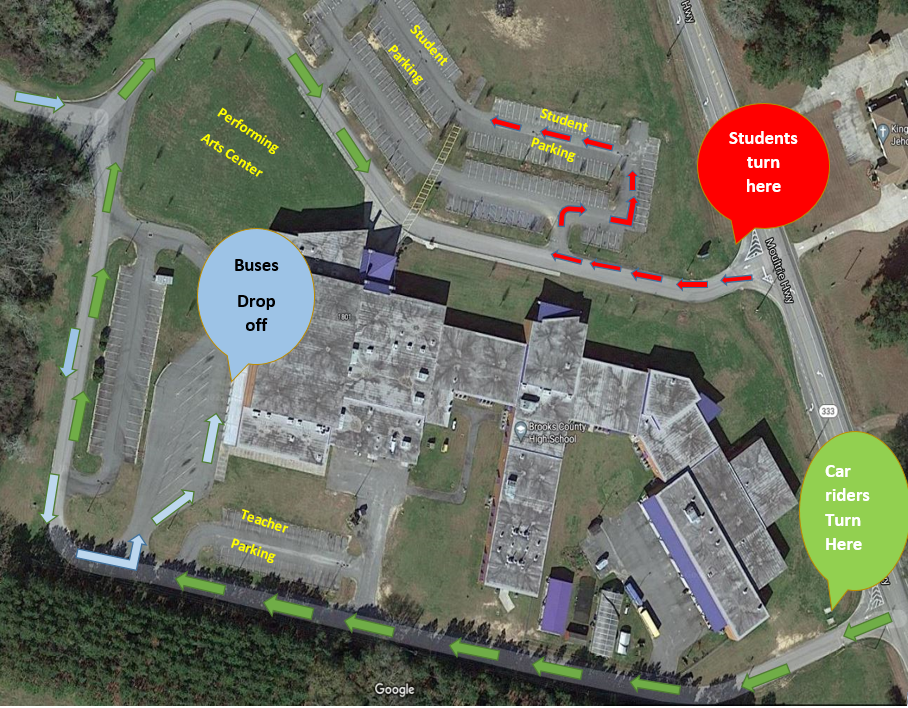 Attentions Parents of 11th Graders Please make sure your child's meningococcal vaccination (MCV-4) is up to date. As required by Georgia law, this vaccine is requires for all students entering or transferring into 11th grade. If you have any questions, please call the school nurse.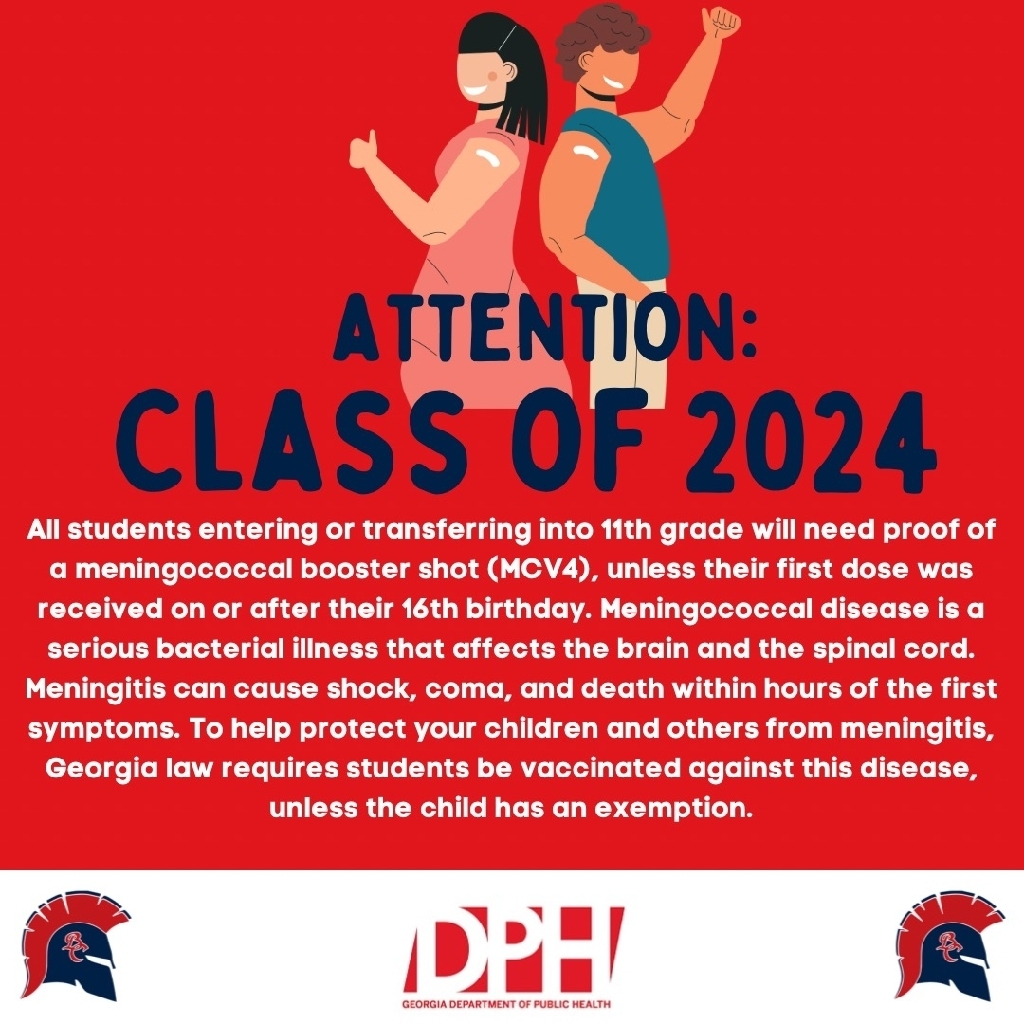 Freshman Orientation Thursday, August 4, 2022, 9AM-11AM @ BCHS Performing Arts Center Welcome class of 2026! BCHS will welcome Freshman on Thursday. The event starts at 9AM and ends at 11AM. Parents are invited and welcome to attend. If parents are not availble, students may be dropped off at 9AM and picked up at 11AM. Come get the 411 on being a successful Trojan!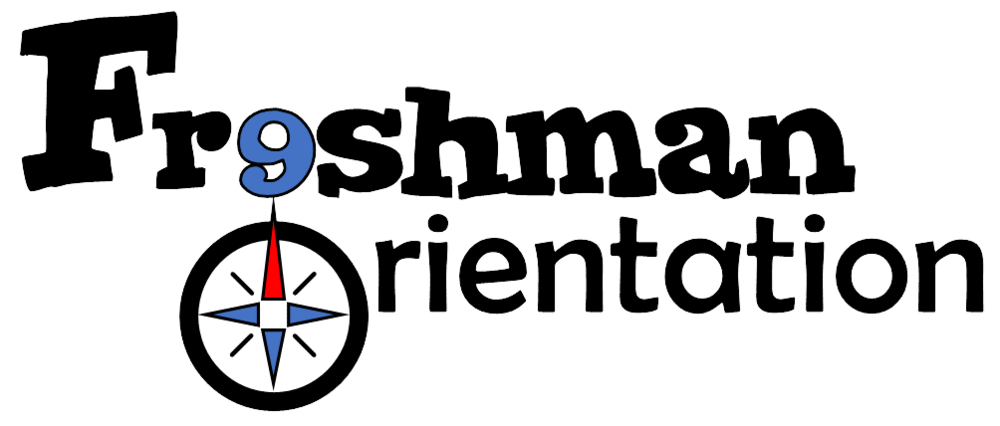 Empire of Sound Members, See the attached flyer for Band Leadership Meeting times and Band Camp 2022 information. If you have questions, please e-mail Jordan Giglio @
john.giglio@brooks.k12.ga.us
or call 229-588-2341.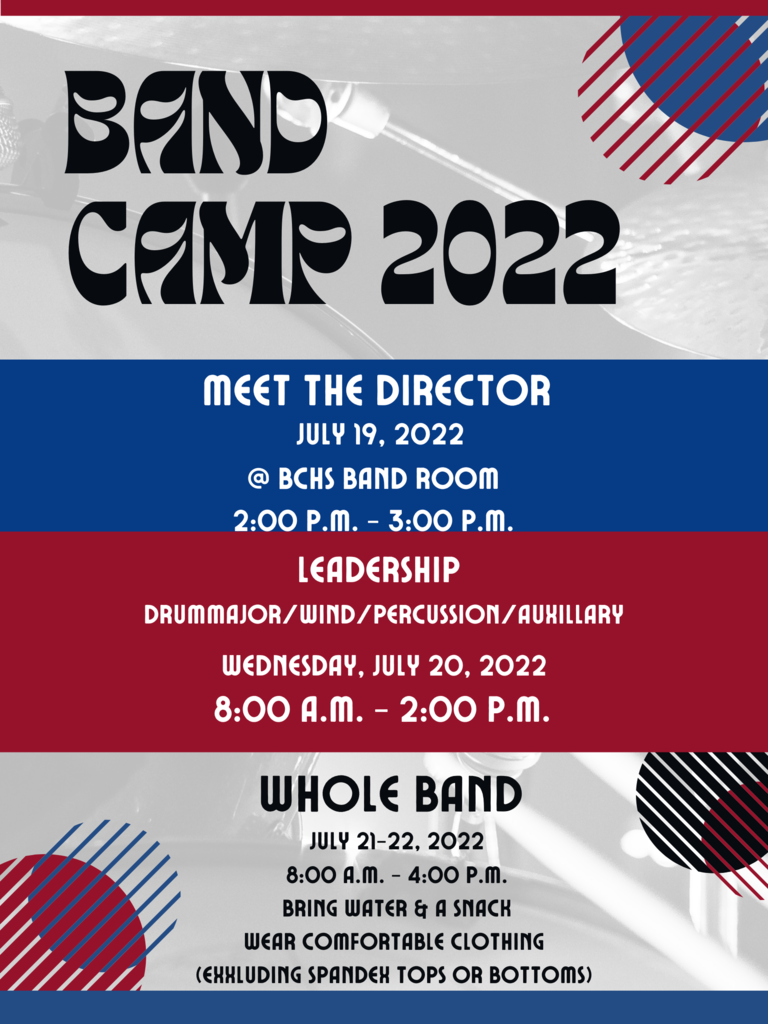 Greetings from Mr. Giglio, the new band director at BCHS. I am very excited about the upcoming marching season. If you are interested in being in the marching band (wind, percussion, or auxiliary , please fill out a short Google Form using the link provided by Saturday, July 16th, 2022.
https://forms.gle/Uv7AQV3RSUubBCNP6
Come out and join us for our upcoming summer basketball games! Go Trojans!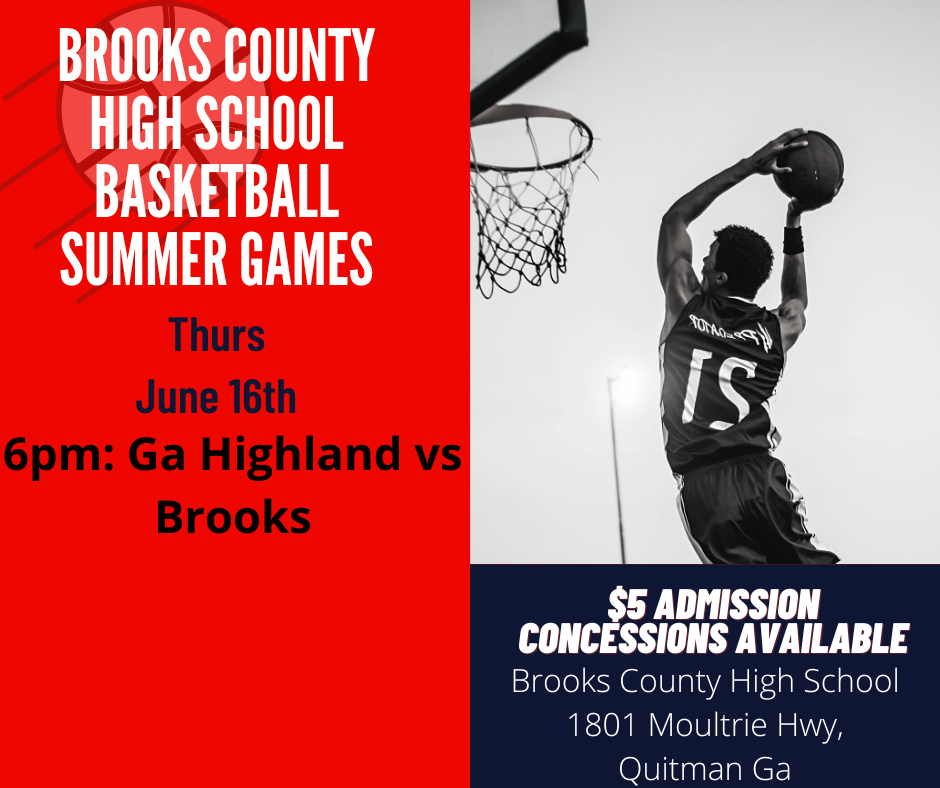 BCHS Seniors, Parents and Guardians, Senior Portrait appointments were scheduled for today. You should have received an appointment card in the mail two weeks ago. If you missed your appointment this morning, there are slots available for the afternoon. If you cannot make it today, please call BPI to reschedule your appointment. (229) 382-8277

📚 We are delighted to open our media center Tuesday, Wednesday, and Thursday this week! Stop by and check out a book or two and help us #readMoreBrooks! 💙♥️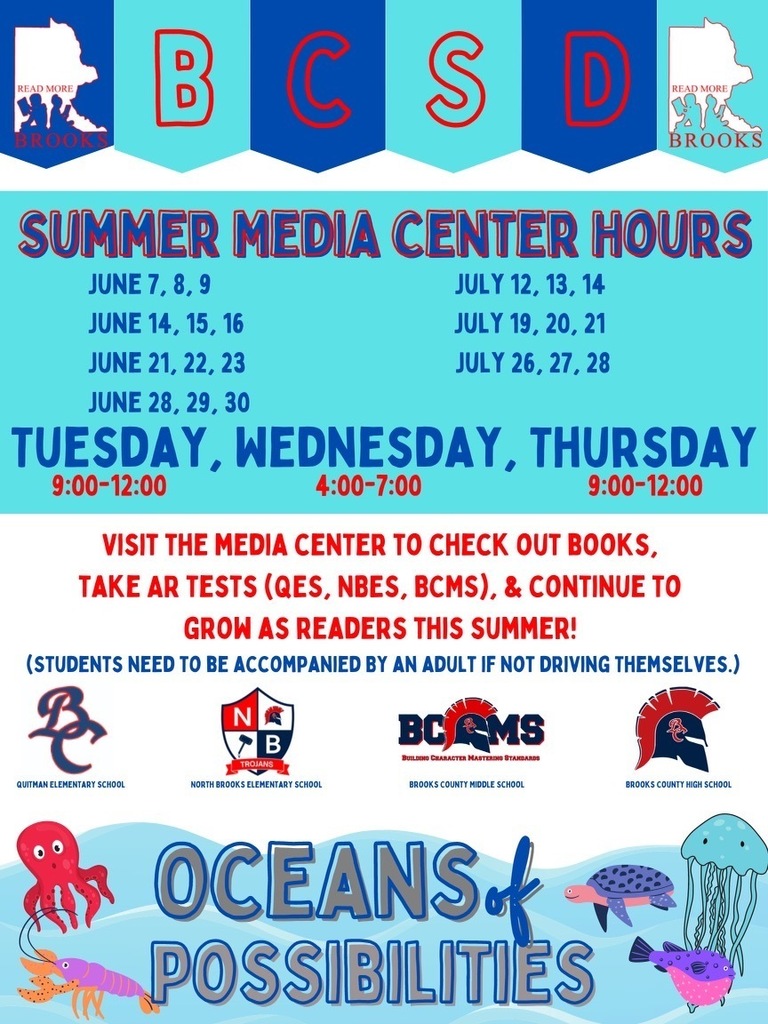 Report cards may be picked up today, June 2nd from 8:00 AM to 3:30 PM or Monday to Thursday of next week. Report to the front entrance of BCHS.

ECHOES - Summer School Information. Students who failed academic courses - Summer School is available!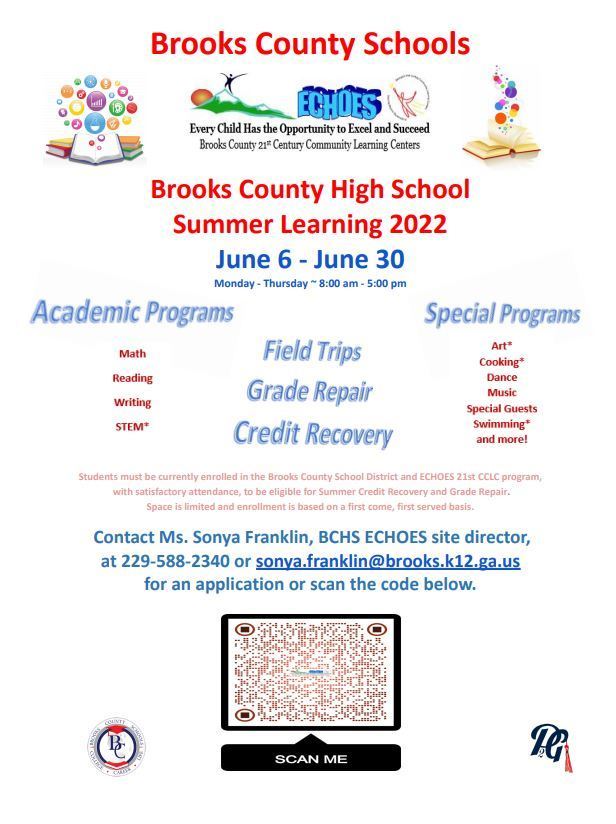 It's almost summer time and that means it's almost time to put up those locally grown veggies and fruits!

Attention BCHS Students, Turn in your Chromebooks and chargers to your advisement teachers. If Chromebooks are not turned in, fees will be added to your student account and must be paid prior to your graduation date in order to receive your diploma.

Upcoming Juniors (Class of 2024), Please see important information regarding immunizations. Effective July 1, 2021, children 16 years of age and older, who are entering the 11th grade, must have received one booster dose of the meningococcal conjugate vaccine (MCV4), unless their initial dose was administered on or after their 16th birthday.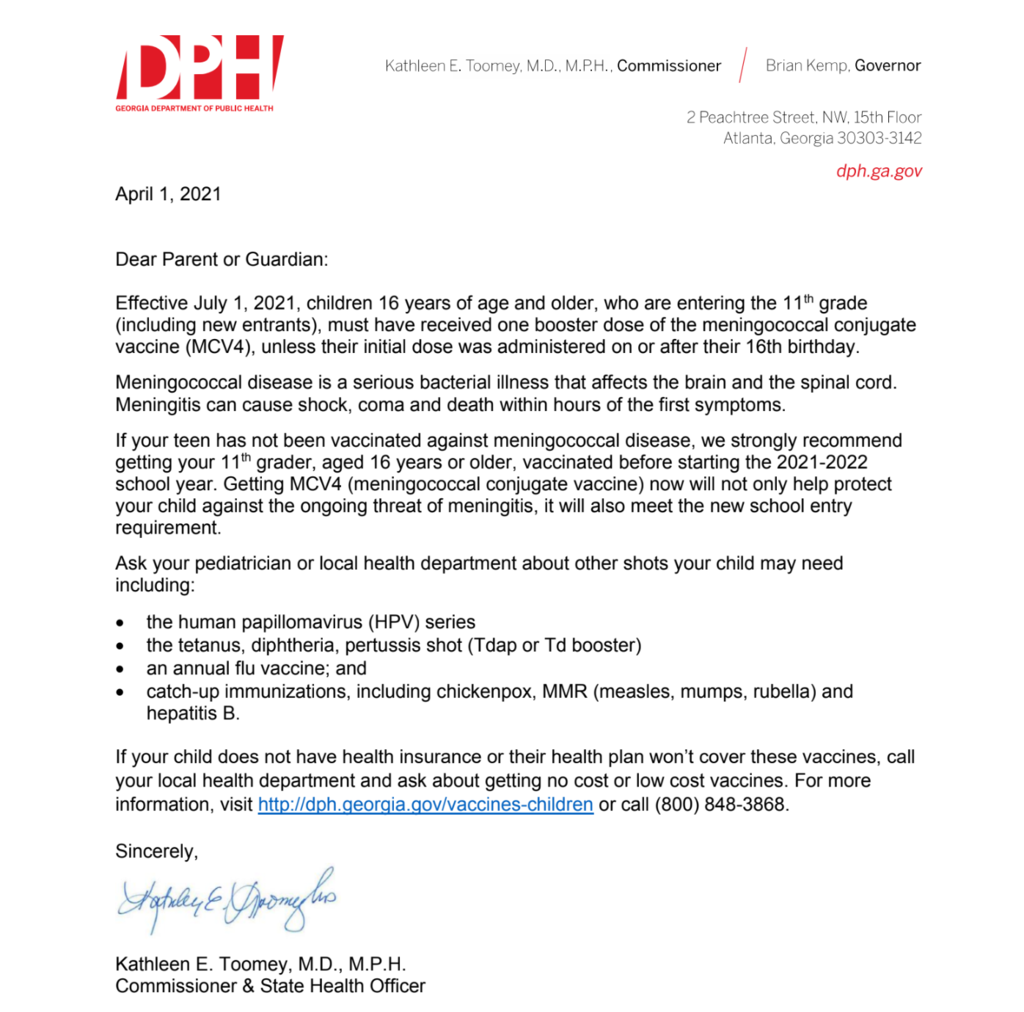 Senior walk tomorrow: Seniors please bring your Cap and gown, no tassel Be at school before 8 Pizza and drinks in the PAC lobby following the walk, a water slide and corn hole out front of the PAC from 11-1

Reminder: BCHS will honor our seniors tonight (May 12th) with community scholarships and recognition of honor graduates. We will recognize underclassman year honor roll, top student in each course and other awards. Students were given a personal invitation last week. We want to remind you of the event this evening beginning at 6:00 PM in the new Peforming Arts Center on the campus of Brooks County High School. Doors open at 5:30 PM.


BCHS Family and Friends of the Class of 2022, Edited Message - The BCHS faculty and staff invite you to join the BCHS 2022 graduates for a parade in their honor. Friday, May 13, 2022. Line up: 5:30 p.m. @ Veterans Stadium. Start time: 6:00 p.m. Attire: Graduation Gown without the cap. The parade route will begin and end at the stadium. The turn around will be at Rountree Street and N. Court Street. We'll see you there!