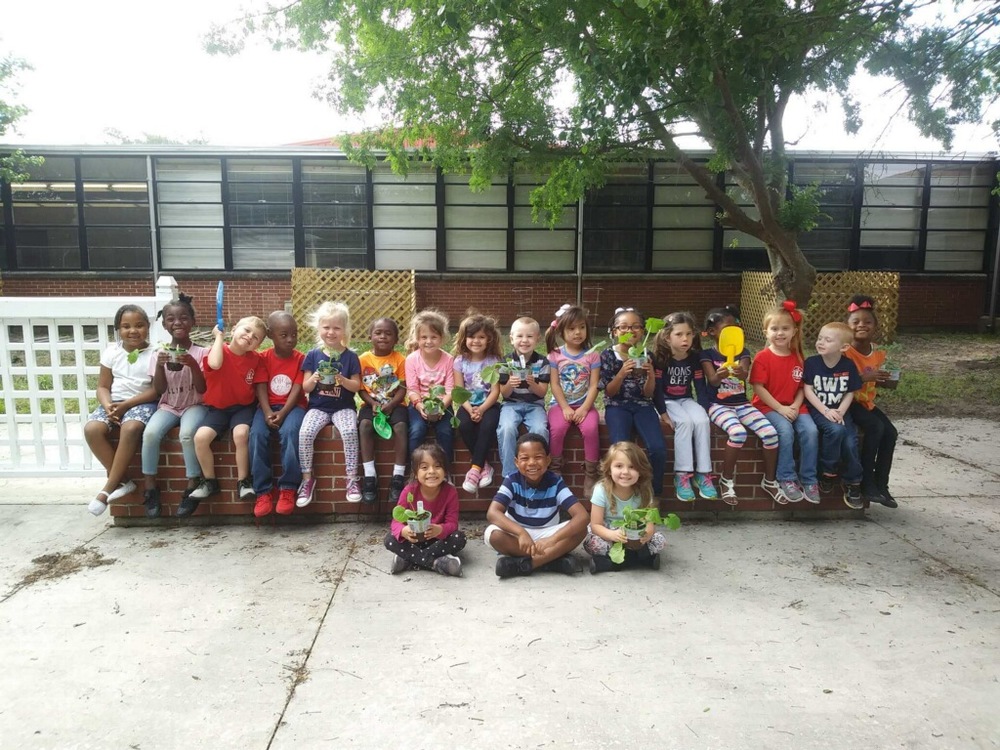 How Does Your Garden Grow?
Tonja Healey
Tuesday, May 15, 2018
Students at the Brooks County Schools Early Learning Center are having a blast working in their garden! Students and teachers are working with Dennis Reynolds, Jr of Reynolds Lawn Care to plant and tend to their delicate plants. They are growing collards, potatoes, cucumbers, butternut squash, tomatoes, yellow peppers, cantaloupe, watermelons, and spaghetti squash. The garden is part of the Early Learning Center's outdoor classroom. Pictured in the ELC garden is Aria Jones in Mrs. Daniels' classroom.