EDIT MAIN
WELCOME TO BROOKS COUNTY SCHOOLS' PERSONNEL PAGE
Brooks County is a wonderful place to live and work! When positions are open we will post them and require that you complete an online job application. We appreciate your interest in working with the Brooks County Schools and look forward to hearing from you!
Dr. Vickie Reed
Superintendent
To learn more about available jobs for certified personnel click here for TeachGeorgia Advanced Search.

The Brooks County School District is accepting employment applications for the following positions.
6 - 8 Grade Math and Science Teacher
6 - 8 Grade ELA and Social Studies Teacher
Bus Drivers - System Wide
APPLICATION PROCEDURES: Interested applicants should apply at www.teachgeorgia.org.
Bus Driver applications are available at the Human Resources Office located at 1081 Barwick Road, Quitman, GA.
APPLICATION DEADLINE: Applications will be accepted until position is filled.
The Brooks County Board of Education is an equal opportunity employer and does not discriminate on the basis of race, color, religion, national origin, sex, age, or handicap in educational programs, activities, or employment practices.
Anyone interested in being a substitute teacher in Brooks County Schools should apply with Source4Teachers.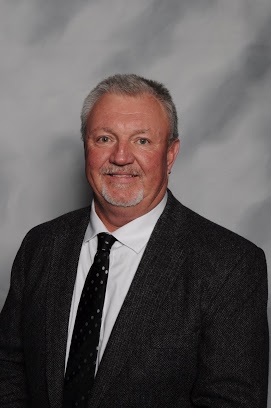 Hello,
My name is Tony Anderson; I am the Human Resources/Personnel Director here at the Brooks County School System. I would like to take this opportunity to invite you to learn a little about our GREAT School System. Brooks County Schools are located in Quitman/Brooks County, Georgia which is in the southwest region of Georgia. We have Five Schools in our District - Two Elementary, One Middle, One High School and an Alternative Placement (Delta Innovative Academy) that houses Middle and High School students. Our vision at Brooks County Schools is that "We Will Create Excellence for All Learners" while carrying out our mission of "Educating ALL Children by Providing Quality Instruction in a Safe Environment."
As the Human Resources Director, I value the opportunity to Recruit and Retain GREAT employees for the Brooks County School System. We have TWO avenues in which to apply for employment. All classified personnel must complete an on-line application from this page and have it printed or uploaded and sent to my email tanderson@brooks.k12.ga.us or to the HR/Personnel Assistant Mrs. Syreeta Brown at sbrown@brooks.k12.ga.us. All Administrators, Teachers and Paraprofessionals must go on to the Teach Georgia web site www.teachgeorgia.org and complete the application process.
I want to personally take this opportunity to Thank You for considering the Brooks County School System as your future employer and we look forward to your interview.
Thanks Again,
Tony Anderson