EDIT MAIN
Brooks County Middle School's
2018 - 2019 Teacher of the Year
Ms. Christy Thomas-Huewitt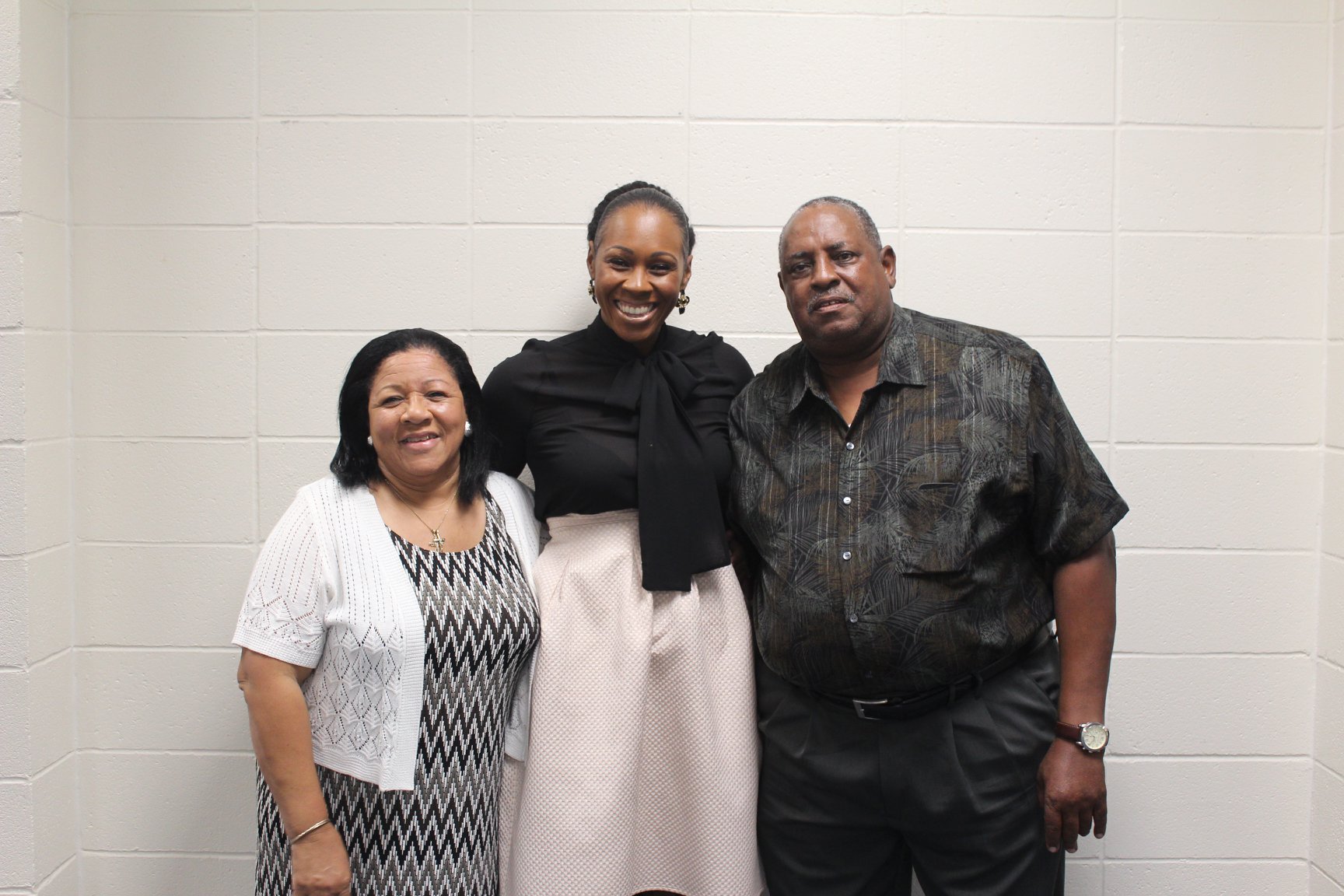 Pictured: Ms. Christy Thomas-Huewitt and her parents
Why I Teach:
Being a teacher is the most rewarding profession because I know that what I do every single day matters as I have the key to open the door that leads to the future for my students. This key is not the same for every student and that is what makes my job so unique. To some, the key is simple - I plan a lesson and I teach students to love agriculture. For others, the key is the opportunity to see that someone cares about them, and this is the key I cherish most. Building relationships and developing connections with those students who need to see a friendly face, hear an encouraging word, or simply have a safe space to come to without judgement are the things that give me purpose and remind me that the teaching profession is perfect for me.
Philosophy on Education:
Education is truly economic development! Being a Career, Technical & Agricultural Education teacher I get to blend the best of the classroom with meaningful, hands-on career experiences for our students. Some students do not desire to enter college; however, it is my goal that every student has the opportunity to enter college or a career after high school and experience a rewarding future. My class goal is to help kids see the relevance of what they're learning in their academic classes and keep them engaged in their education.